The cast of Spider-Man: Into the Spider-Verse was great, but Spider-Man: Across the Spider-Verse will be even better.
Oscar Isaac, Issa Rae, Daniel Kaluuya, and Jason Schwartzman are some of the actors who have joined the Oscar-winning cartoon series. Still, Sony Pictures is keeping a secret about one new cast member. That is the Scarlet Spider. Fans of comic books will know that Ben Reilly is a copy of Peter Parker.
Talking to Total Film (via Toonado.com), director Joaquim Dos Santos said,
 "I can't wait for people to hear who voices him. It still hasn't been released, but I love our Scarlet Spider actor."

"Not even the actors know! Everyone is sworn to secrecy, and they record alone, so most of them are discovering with the public who is in the film they've been making," he continued. "Their reactions have been pretty hilarious."
It's not impossible that Scarlet Spider will be a chance for Tom Holland, Tobey Maguire, or Andrew Garfield to make a voice appearance. But whoever plays the clone in Spider-Man: Across the Spider-Verse won't be the biggest surprise in the movie.
I'll tell you this, the voice behind Scarlet Spider is VERY good but he did not get a member of the test audience to stand up and cheer. That distinction belongs to another cameo in the film…#SpiderManAcrossTheSpiderVerse https://t.co/PcKbE0T1Tx

— Big Screen Leafs has THE PASSION™️ (@bigscreenleaks) April 24, 2023
Miles Morales is back in Spider-Man: Across the Spider-Verse, the next movie in the series, which won an Oscar. After getting back together with Gwen Stacy, Brooklyn's full-time, friendly neighborhood Spider-Man is thrown across the Multiverse, where he meets a team of Spider-People who protect its very survival.
Related Stories Recommended By Writer:
But when the heroes disagree about how to deal with a new threat, Miles finds himself at odds with the other Spiders and has to rethink what it means to be a hero so he can save the people he loves most.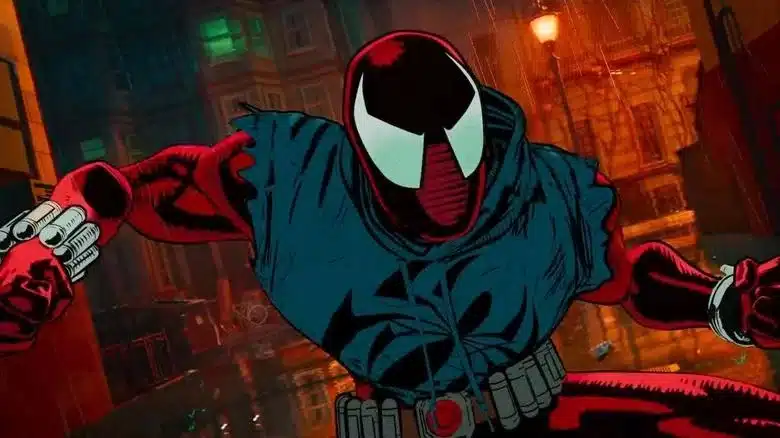 On June 2, 2023, Spider-Man: Across the Spider-Verse will open in theatres.
If you want to check out the latest tv shows and movie details, you can join us on our Twitter account.