Sharon Osbourne has spoken openly about the ill effects she suffered after relying on the diabetic medicine Ozempic to aid her weight loss. Osbourne was recently featured on Bill Maher's podcast, "Club Random," where she revealed her weight loss while taking the controversial injections.
"You have a weight problem and you've tried everything, and then somebody says take this injection and you're going to be skinny," Osbourne said.
Ozempic is an injection given to the stomach, thigh, or arm to assist lower blood sugar by stimulating the pancreas to generate more insulin. It is primarily used to treat type 2 diabetes. The injection has recently been prescribed as a weight-loss technique.
Maher told Osbourne that he would be against putting any form of "foreign substance" into his body, which turned him off to the drug. He explicitly characterized losing weight as a game of "always playing the odds," which Osbourne agreed with.
The former TV personality went on to discuss her experience with Ozempic, stating that she was always sick for the first few weeks of using the drug, but that her symptoms eventually improved.
"For me, the first few weeks was f*****g s**t because you just throw up all the time. You feel so nauseous," Osbourne said. "After a couple of weeks, it goes."
She reported that the nausea had subsided and she "felt nothing" after this time period. Osbourne also revealed that she used the medicine for four months and lost 30 pounds. She even promoted the show episode on her Instagram too, where she wrote "Sat down with @billmaher for his podcast @clubrandompodcast Very honest and very real chat! Link is on my stories and also @clubrandompodcast 's link in bio"
You can check out her Instagram post below:
View this post on Instagram
Even though she is no longer taking Ozempic, Osbourne claims she is still suffering its effects, including difficulty feeling hungry because Ozempic reduces appetite.
"I've been off it for a while now. Your stomach shrinks," Osbourne explained, noting that she was never an overeater but yet thought she had a weight problem.
She admitted to feeling nauseous from a weight loss drug but did not specify that it was Ozempic when she appeared on the UK's The Talk in May.
"I was very sick for a couple of months," she said on the talk show. "The first couple of months, I just felt nauseous. Every day I felt nauseous, my stomach was upset, whatever."
Osbourne, on the other hand, explained how effective the medicine was for her, despite the illness it created. "I've just shoved two chips in my mouth, while we had the break, and I eat normally now, and I haven't put on a pound. Nothing."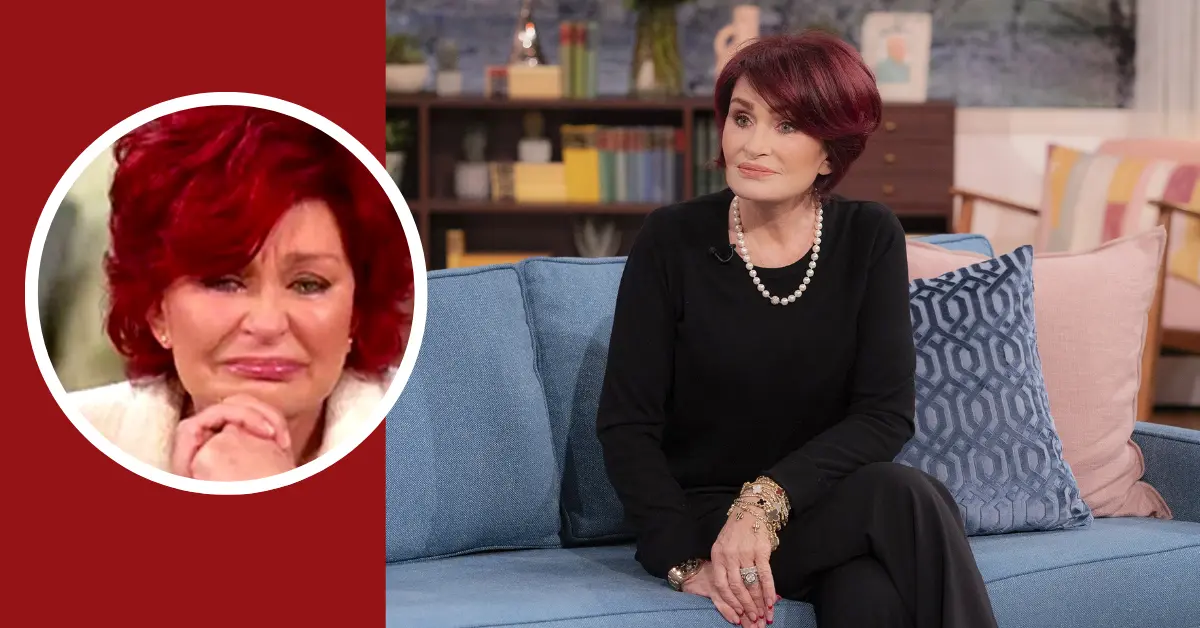 Check out these other posts about some of the most searched Celebrities' weight loss journeys:
Sharon Osbourne Is The Only Celebrities Who Admitted Taking Ozempic
The wife of a heavy metal artist is only one of several celebrities who have admitted to participating in Ozempic. Amy Schumer admits to using the substance as well but said she had to stop because it made her sick. "I couldn't play with my son," she admitted in June on Watch What Happens Live. "I was so skinny and he's throwing a ball at me and I couldn't."
At the time, Schumer went after celebrities who lied about utilizing weight loss medicines, claiming that it's not true that "eating smaller portions" can produce such dramatic results.
"You are on Ozempic or one of those things or you got work done. Just stop. Be real with the people. When I got lipo, I said I got lipo," she explained.
Ozempic is becoming more and more common, and more possible side effects have come to light. Last month, two people said that after taking the drug, their bellies were "locked up."
According to the Mayo Clinic, the two women have been identified with severe gastroparesis, a condition that slows or stops food from moving from the stomach to the small intestine.
We hope our content has been informative and helpful! Continue to rely on Thetecheducation.com for quality tech education.