Control Z, a Spanish-language teen drama, is one of the best TV shows out of the subtitle revolution. "Students' lives at National High School revolve around social media and how they look." Everything changes when a hacker starts telling the students' darkest secrets.
In the middle of emotional chaos, a group of intelligent and observant friends led by Sofia works together to find out who the hacker is and stop their dangerous games. Will they be able to catch the hacker before it's too late? Find out the school's darkest secrets in the Netflix drama and suspense series "Control Z," which will keep you on the edge of your seat.
Now that Season 2 of Control Z is out, it's missing a popular character and is also a tribute to Rodrigo Meja. So who is Rodrigo Meja, and why Season 2 Is In His Honor?
Who Is "Control Z" Star Rodrigo Mejía?
He Was A Mexican Actor Who Appeared In Several Telenovelas, Including "Mundo De Fieras" And "Don't Mess With An Angel". He Was Also Known For His Roles In The Tv Series "El Secreto Oculto" And "Lola, Érase Una Vez".
Mejía's Career Spanned Over Two Decades, And He Was Known For His Talent And Versatility As An Actor. He Worked In Theater, Film, And Television, And Was Recognized For His Contributions To The Entertainment Industry In Mexico.
Mejía Was Previously Married To Gaby Crassus, And He Passed Away On February 11, 2021, In Mérida, Yucatán, Mexico. His Passing Was Mourned By Fans And Colleagues In The Entertainment Industry, Who Recognized His Talent And Contributions To Mexican Television And Film.
What Was Rodrigo Mejía Role In Control Z? He Passed Away On Feb. 21, 2021.
Rodrigo Meja appeared as Papá Natalia in several episodes of Control Z Season 1. As Natalia's father, he wants to help her make the right choices, but he won't be in Season 2 anymore. This is because Rodrigo died on February 21, 2021, because of problems caused by COVID-19.
He caught COVID-19 in January, and even though he thought he was over it, the problems came back in February and took over. He died when he was only 45 years old. His wife, Gaby Crassus, and their two young children are left behind. It's a sad loss, so it makes sense that the Control Z team would want to dedicate Season 2 to Rodrigo.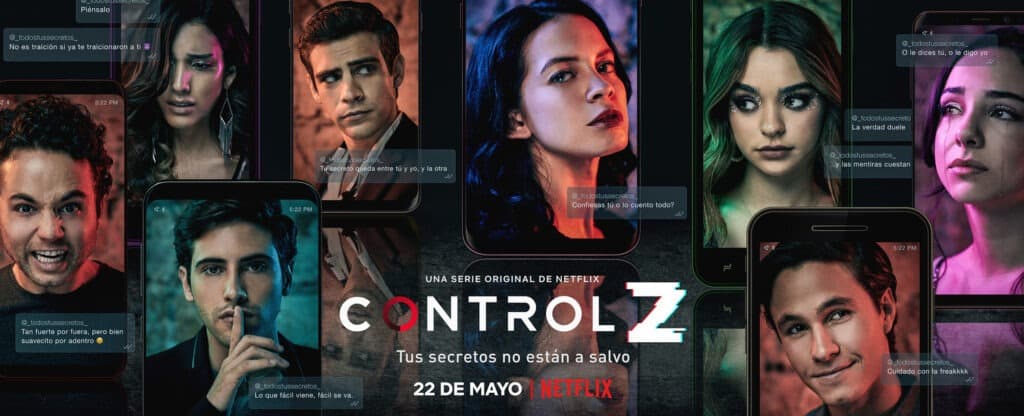 Before 'control Z,' Rodrigo Mejía Was An Established Telenovela Actor
Rodrigo's first significant Netflix role may have been as Papá Natalia on Control Z, but he has been in telenovelas for a long time. His first part was in a series called "Besos Prohibidos," which means "Forbidden Kisses." Since then, he's been in a lot of hot stories.
Rodrigo was acting up until the day he died. His last roles were as Gonzalo Adolfo Del Pedregal in Control Z and, before that, in Tres Familias. He hasn't just done TV and telenovelas, though. He's also been in a few movies. He was in El Eterno Silencio in 2017 for the last time.
Season 1 And Season 2 of Control Z is on Netflix now.
Read More
Be Entertained and informed with the latest news at techeducation.com! From the hottest trends to the most breaking news. And Also, Follow us on social media: Facebook, Pinterest, Twitter, and Linkedin. And be part of the movement! Share your thoughts, ideas, and opinions with us.