Who is Rafe Cameron, and why is he the most interesting figure in 'Outer Banks'? In a sea of people, Rafe stands out because of how complicated he is and how unpredictable his journey is. But what is it about this troubled soul that hits fans of the hit Netflix show so hard?
Read this post carefully to know all the details about Rafe Cameron.
Why Rafe Cameron is the Best Character in Outer Banks?
TV shows, especially complicated ones that make you think, have a tendency to make the bad guys more likable. You understand why they do what they do. You can understand them and even feel sorry for them, no matter how many people they k!ll or how badly they treat other people. Most of the time, the bad guys turn out to be good in the end.
I'm also seeing the return of the pure bad villain from the old days. But there is a twist: the bad guy keeps breaking more and more rules about how bad someone can be. Their horrible crimes get worse and worse until they lose almost all of their humanity, and each awful act of violence and evil is more and more shocking.
Rafe Cameron was the second type of bad guy in the first two seasons of Outer Banks. Toward the end of season 2 and in season 3, he does get better, but Rafe is the engine and driving force behind so much of the story in this very popular Netflix show.
You Can See Sarah and Rafe Cameron in Season 3 of Outer Banks Hello:
SARAH AND RAFE CAMERON IN SEASON 3 OF OUTER BANKS HELLO pic.twitter.com/m3ZC82MgVP

— 💭 (@drewlynthinkerr) January 3, 2023
Just so you know, I don't think Outer Banks is a very good TV show. It's the perfect example of a deus ex machina because every time the good guys look like they're going to win and live happily ever after, something supernatural happens to put the bad guys back in their sights and get back at them in some way.
There are way too many story holes for the show to be even close to real, and it's so dramatic that you can't stop watching it for eight hours straight (and then feel bad about it), but if you can suspend your disbelief, Outer Banks is a lot of fun.
Outer Banks is a show about four friends who live on the Outer Banks islands of North Carolina. They are all from the middle class. They live in one area of the island and are called "Pogues." They all had hard childhoods.
Who is Rafe Cameron?
In Outer Banks, Rafe Cameron is one of the main characters and the second bad guy. Drew Starkey plays him on the show. Rafe is Ward Cameron's oldest son, Sarah, and Wheezie's bigger brother, and Rose Cameron's stepson.
Rafe is the oldest child of Ward Cameron and the bigger brother of Sarah and Wheezie Cameron. We don't know if Rafe went to college before the series started, but he doesn't seem to be in school right now. He has trouble getting along with his father, even though he tries to make him happy.
Rafe is addicted to cocaine and seems to have had a hard life in the past, though not much has been said about it. No one knows when he started using d*ugs. Rafe was supposed to receive Cameron Development as the oldest son, but his actions seem to have changed that. He killed someone because he was too careless and wanted his father's approval too much.
Rafe Cameron's Early Life
We don't know much about Rafe's childhood. Since she is never named in the series, we can assume that his biological mother died or left the family at some point during his childhood. Rose, his stepmother, says in season 2 that Rafe's strange behavior began when he was about 10 years old.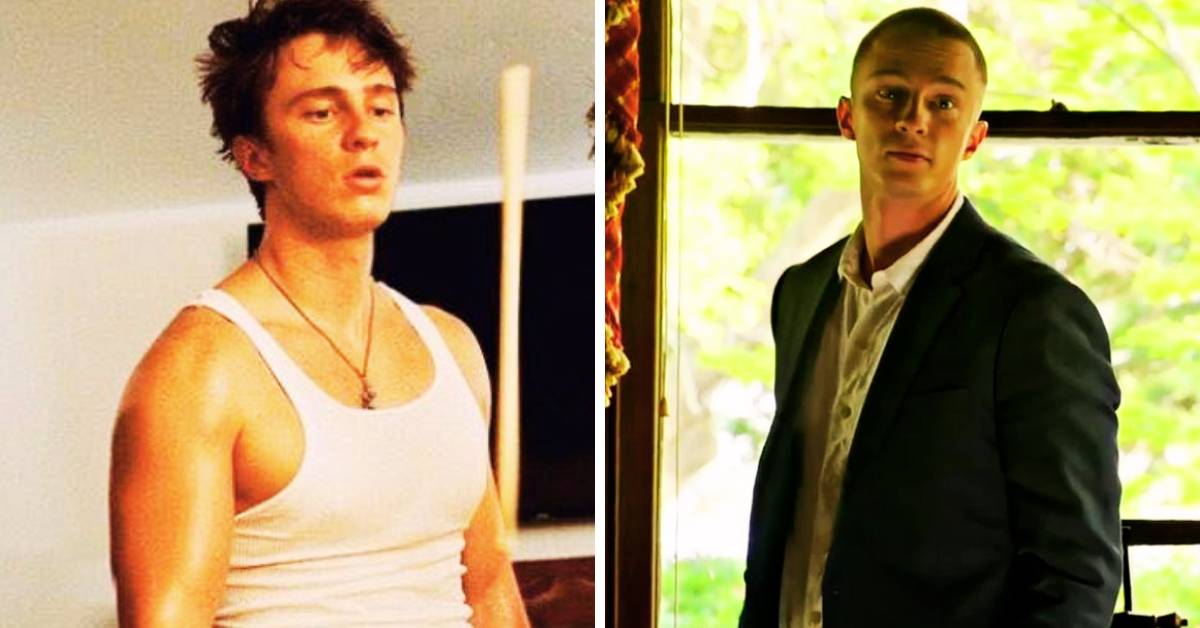 Rafe Cameron's Family
Rafe and Sarah are brother and sister from the troubled Cameron family. They don't get along well. Rafe often says mean things to Sarah and has even tried to hurt her before. They've had problems for a long time, maybe because their dad seems to like Sarah more.
When Rafe learned that Sarah and her friends took something from Barry, he warned her by showing how Barry hurt him when he did something similar.
In the second season of the show, Rafe hurt Sarah by mistake with a gun. He told their dad that even though it wasn't on purpose, he wasn't sorry. He also tried to harm her because he thought she would get them into trouble. But in the last episode of that season, even though he had a chance to hurt her again, he didn't.
Topper
Topper and Rafe have been good friends for a long time, probably since they were kids. They both don't like the Pogues and often fight with them. Rafe sometimes gets Topper to join in when he's causing trouble. Rafe was okay with Topper dating his sister, Sarah.
In the first season, Sarah tells Topper that Rafe hurt Sheriff Peterkin. Topper believes her. In the next season, Topper sees Rafe trying to harm Sarah and fights him.
By the third season, they're okay with each other again. Rafe tells Topper to be careful about having feelings for Sarah.
Barry
Rafe and Barry have a complicated friendship. They became friends because Rafe bought d*ugs from Barry. But Barry later tells the police about Rafe by the end of Season 2.
In Season 1, Rafe owes Barry money because he sold d*ugs for him at parties. To make it right, Rafe offers to sell more d*ugs and gives his bike to Barry as a promise. But when Rafe couldn't pay back on time, Barry hurt him.
In Season 2, they still hang out. Rafe asks Barry for help to hide a gun he used in a crime. One day, after Rafe did something bad to Sarah, he wakes up at Barry's place. Rafe then wants to escape with Barry's help. But Barry tricks him and calls the police.
Wheezie
Rafe's younger sister is Wheezie. Rafe seems to get along better with Wheezie than with Sarah. This is probably because Sarah is their father's favorite and Wheezie is not. This fact has been seen to bring Wheezie and Rafe together.
Visit our website to read more interesting stories about talented individuals. We have also talked recently about Gorlock the Destroyer and Lorraine Taylor:
Rafe Cameron's Personality
Rafe is wild and can be dangerous. People often call him crazy because of his d*ug use and bad behavior. He leads Topper and their group, The Kooks, into trouble. Rafe often fights with another group called The Pogues. He's addicted to cocaine and seems to have serious mental issues.
In season 2, after he hurts Sarah, Rafe tells his dad, Ward Cameron, about the troubling thoughts he can't stop. His dad just tells him to be stronger. Rafe really wants his dad's approval and thinks he's doing everything for his family, even if it's wrong.
Rafe does feel bad about the things he's done. For example, he cries and says sorry to Kiara, who he doesn't dislike as much as the other Pogues. He often seems scared and knows something's not right with him. But people around him ignore his problems.
Rafe Cameron's Physical Appearance
Rafe's hair is dirty brown, and his eyes are blue. He is 6 feet 2 inches tall and looks very good. He wears fashionable clothes most of the time, like all Kooks. In Season 2, he keeps his hair straight in the middle. He gets a buzz cut in Season 3.
We only have that info about Rafe Cameron. If you liked this, save Thetecheducation.com to learn more.