While the PS6 is still quite a while away, there's already a lot of talk about it, some of it even from official sources. People are speculating about when Sony's next game console might come out.
Those who have managed to get their hands on the current PlayStation console, the PS5, probably hope the new console will still let them play their PS5 games. It's also expected to have better specifications and will likely compete with the next Xbox console, which will launch around the same time. Here's what we know about the PS6 so far.
Ps6 Release Date Rumors
The PS6 is expected to be released in 2028. This is according to court records acquired by IGN from the current legal dispute between the FTC and Microsoft over Activision Blizzard's acquisition.
You can check out the Tweet below:
Sony mentions the PS6 release year in a document, and some people think it's coming in 2028 https://t.co/dB1ZoHOtui pic.twitter.com/hKusGWrlkK

— GameSpot (@GameSpot) November 26, 2022
With both the PS4 and PS5 releasing in November, we can confidently predict that the PS6 will follow suit in November 2028, assuming that is the year.
By Sony's usual mainline console release schedule, 2028 appears to be a touch late. The PS3 was released in November 2006, the PS4 in November 2013, and the PS5 in November 2020, a seven-year gap.
The PS5 was released in both disc and digital formats and a single colourway – albeit with removable side panels. We can expect the tradition of publishing two versions to continue. Still, the likelihood of one of them including a physical disc drive appears low as gamers increasingly abandon physical copies of games.
Let's check out the release date status of some of the highly anticipated games:
PS6 Price Rumors
The most recent consoles were priced between $400 and $500. There's no telling what kind of hardware, extra features, or upgrades the next-generation PlayStation could offer that would influence its price. For now, I estimate it could cost up to $600.
Ps6 Possible Specs
While the next-generation Xbox may rely on its vast library of high-quality Xbox Game Pass games to drive sales, we expect Sony to continue pushing the needle with first-party titles and giving plenty of jaw-dropping experiences around the console's debut. As a result, the PS6 will require more power to support future games.
The PS6 is supposed to be a significant advance over the PS5, with some AMD processor at its heart. With the PS5 sporting a bespoke Zen 2 CPU and RDNA 2 GPU, we may expect the PS6 to follow a similar rhythm and use hardware of a comparable generation about its release date. For comparison, Zen 2 was released in the summer of 2019, while RDNA 2 was released in November 2020, at the same time as the PS5.
You can check out the PS5 Hardware Reveal Trailer below:
Whether Sony will elect to update the 16 GB RAM modules to a more substantial 32 GB remains to be seen. The memory capacity of current-generation consoles is undoubtedly adequate. However, we can expect those requirements to steadily increase over time, as we've already seen with the PS4 and PS5.
In terms of storage, we'd want to see an upgrade from the PS5's 1 TB M.2 module to something with more capacity, reducing our dependency on external storage options like PS5 SSDs. If storage rates remain as cheap as they are today, being able to store a few extra games on our systems without having to pay for extra space would be appreciated.
Ps6 Potential Features
We anticipate the PS6 will again target 4K 60 FPS games, with 1440p compatibility for 120 FPS. Although 4K 120 FPS would be fantastic, with a rising number of TVs supporting 4K 120 Hz, we can anticipate that future game demands will be too onerous on Sony's technology to fulfil this quality constantly.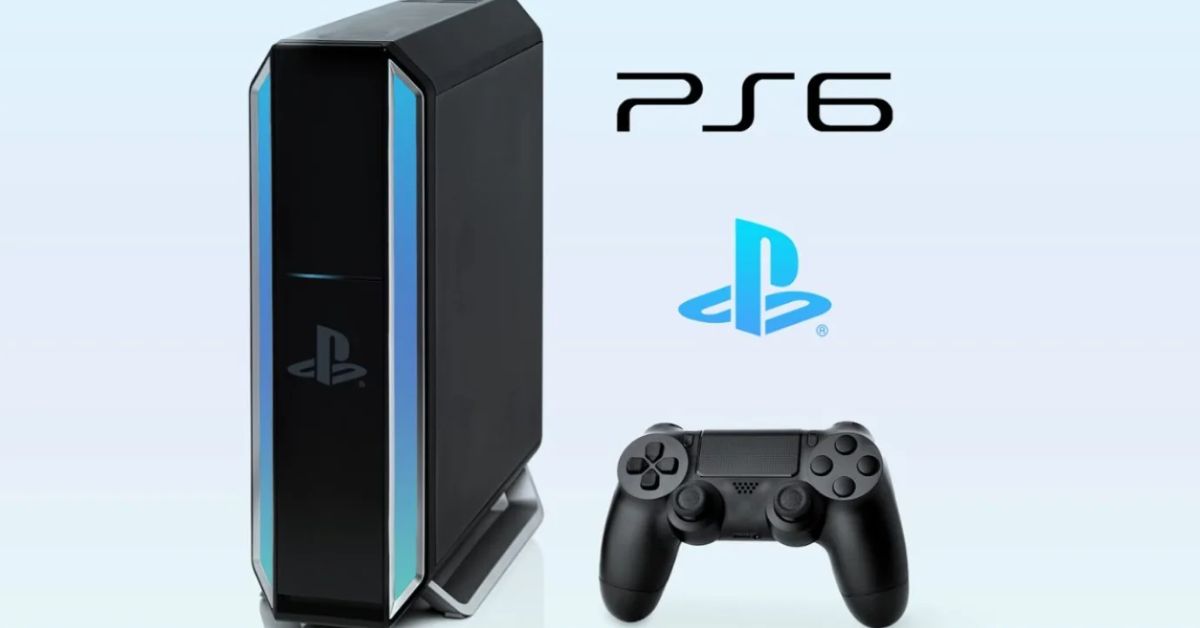 Should Sony stick to the same naming convention, we also focus on the DualSense controller's second generation. We'd expect increased battery life and some of the versatility of the DualSense Edge.
Of course, there's still a long way to go until the anticipated PS6 release. As a result, fresh and exciting improvements in feature development are possible between now and then.
That's all we know for now on the PS6 release date. While we wait to learn more about or get our hands on the PS6, check out the upcoming PS5 games. It will be lengthy, so don't get too bored. Your support means a lot to us! Make sure to return to Thetecheducation.com for fresh and insightful articles.