Roblox fans and gamers alike are counting down the days until the highly anticipated release of the new Roblox game "Peroxide." Players are buzzing with excitement as the gaming world waits to see what this new addition to the Roblox universe will bring. "Peroxide" has surely been a hot topic among Roblox enthusiasts, thanks to its cryptic clues and promises of innovation.
In this piece, we'll delve into the enthralling world of "Peroxide," investigating its potential Peroxide Release Date, features, the minds behind its development, and the elevated expectations it holds in the world of online gaming. Prepare to solve the riddle of "Peroxide" and find out why it's causing such a stir in the Roblox gaming community.
Peroxide Release Date
Based on the show Bleach, the Roblox game Peroxide will come out on August 19, 2023, at 8:00 PM EST. The game has been in the works for more than two years, and anime fans have been very excited about it.
Peroxide will have a unique leveling and ranking system, PVP and PVE combat, a range of skills and abilities, and different game modes, such as a story mode, a raid mode, and a PVP mode. A Peroxide fan made graffiti for the Game and Tweeted about it.
You can check out the Tweet below:
Graffiti i've done for the game Peroxide. #RobloxDev #robloxart #Roblox pic.twitter.com/cPGfic0Fl1

— 🎸Icarus💢 (@Icarown) August 18, 2023
Fans of the series Bleach and Roblox are likely to like the game Peroxide. The game is sure to keep people of all ages entertained for hours.
What to Expect From Peroxide?
Peroxide will have a number of cosmetic accessories that players can purchase to customize their characters in addition to the game's many functions. These things will include everything from simple apparel to powerful weaponry and accessories.
The Peroxide release date is quickly approaching, and fans of the series Bleach are eagerly anticipating the game's arrival. The game is sure to be popular with players of all ages and will keep them entertained for hours.
Peroxide's game environment is based on the anime Bleach, and it contains iconic locales such as Karakura Town, Soul Society, and Hueco Mundo. Players will be able to explore this large world and interact with the anime's various characters.
A wide range of missions and challenges: Peroxide will have a wide range of quests and tasks for players to complete. These tasks will take players all around the game world and put their combat, exploration, and puzzle-solving skills to the test.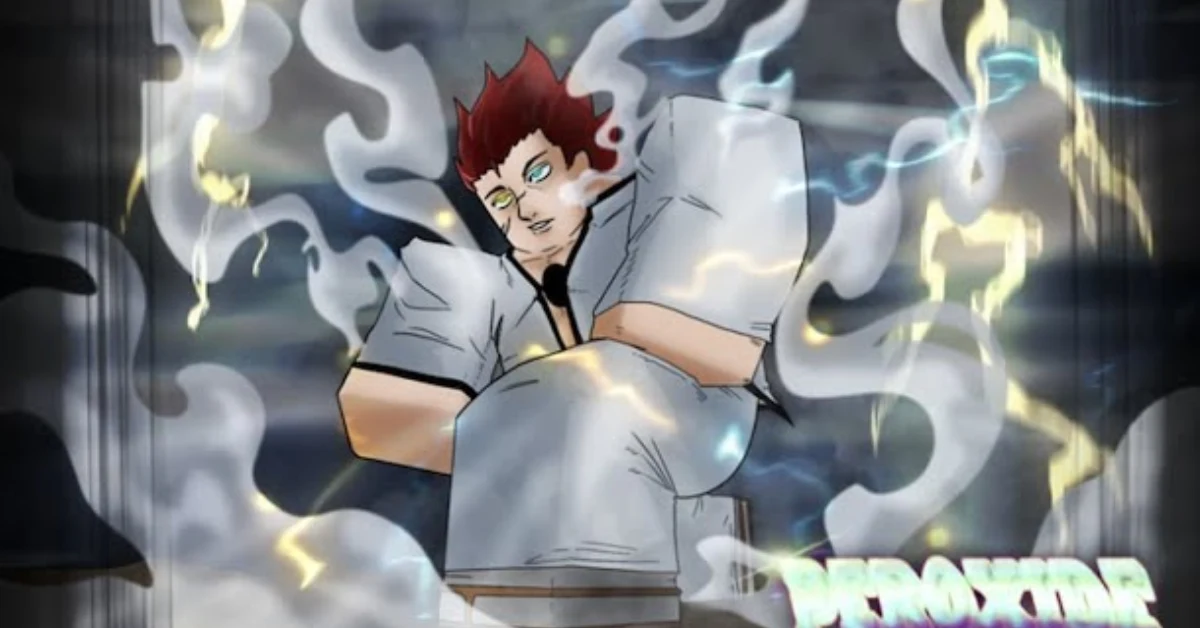 Check out these upcoming games and find out when these game will be released:
A hard and gratifying combat system: Peroxide's combat system is well-developed, allowing players to experience the thrill of battling with their favorite Bleach characters. Players will be able to learn a range of fighting skills and powers, and they will need to use these skills strategically to overcome their opponents.
Character customization options: Players will have the ability to customize their characters in a variety of ways. They will have the ability to customize their character's appearance, fighting style, and equipment.
Peroxide will have a dynamic online community where players may speak with one another, create guilds, and battle one another in PvP warfare.
Conclusion: Prepare for the Roblox launch of "Peroxide". This game, based on "Bleach," will release on August 19, 2023, at 8:00 PM EST. As the release date approaches, "Bleach" and Roblox fans are excited. With renowned settings, characters, and exhilarating action, the game promises immersion. "Peroxide" will offer exploration, customization, and community involvement. Wait for an interesting Roblox game chapter.
We appreciate your readership! If you found this post helpful, please bookmark Thetecheducation.com so you can easily find it again.