Paul O'Grady, a popular TV host and comedian who became famous for his drag act as Lily Savage died at age 67.
In a statement, his husband, Andre Portasio, confirmed that O'Grady died "unexpectedly but peacefully" on Tuesday night.
In a statement, Portasio said, "At this hard time, we ask that while you celebrate his life, you also respect our privacy as we deal with this loss."
"His loved ones, friends, family, animals, and all those who liked his humor, wit, and kindness will miss him very much.
"I know he would want me to thank you for all the love you've shown him over the years."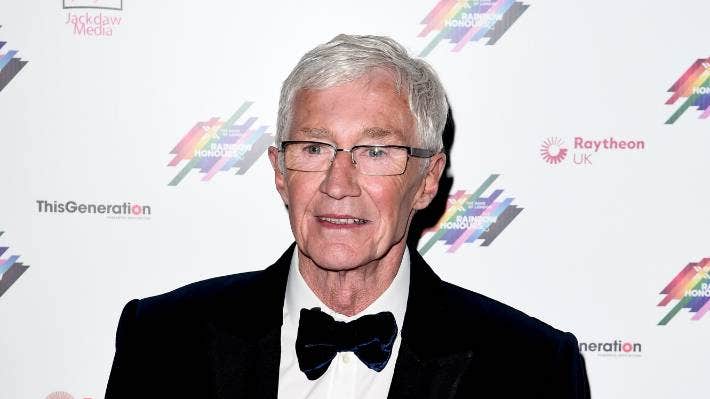 O'Grady finished her run as Miss Hannigan in the musical Annie a few days ago. Later this year, she would play the role again in shows around the UK and Ireland.
Early on Wednesday, there were a lot of tributes. TV host Lorraine Kelly wrote on Twitter, "Such Sad News." "Paul O'Grady is funny, fearless, brave, kind, and wise… I've always thought that dogs are the best way to judge a person's character and they love him.
Such sad news. Paul O'Grady – funny, fearless, brave, kind and wise. Will be sorely missed. A really special man.

— Lorraine (@reallorraine) March 29, 2023
Peter Tatchell, who fought for LGBTQ+ rights, said that O'Grady was "one of the nicest people you could ever meet." Everyone whose life he changed will miss him very much, as will those who liked his humor and respected his kindness.
O'Grady was born in Birkenhead, England, in 1955. In his 20s, he moved to London and worked as a social worker for Camden Council by 1978. He worked on his drag act, Lily Savage, in gay clubs. He based the loud-mouthed single mother and occasional sex worker on female relatives.
When he was nominated for the Perrier Award, the UK's most prestigious comedy prize, and started appearing on radio and TV as himself, O'Grady got a lot of attention. In 2004, O'Grady gave up on Savage and moved to "a convent in Brittany."
He hosted the Bafta-winning talk show The Paul O'Grady Show, Blankety Blank, the celebrity game show Paul O'Grady's Saturday Night Line Up, and the reboot of Blind Date. He took over for the show's longtime host and close friend, Cilla Black, who died in 2015.
O'Grady was a well-known animal lover who kept dogs, pigs, bats, ferrets, and other animals on his farm in Kent. He also hosted the award-winning show For the Love of Dogs. Last year, he was on a special episode with the Queen Consort to celebrate the 160th anniversary of the Battersea Dogs & Cats Home, an organization for which he was an ambassador. He was also a patron of the Orangutan Appeal UK and won the RSPCA Animal Hero Award for his "outstanding contribution to animal welfare."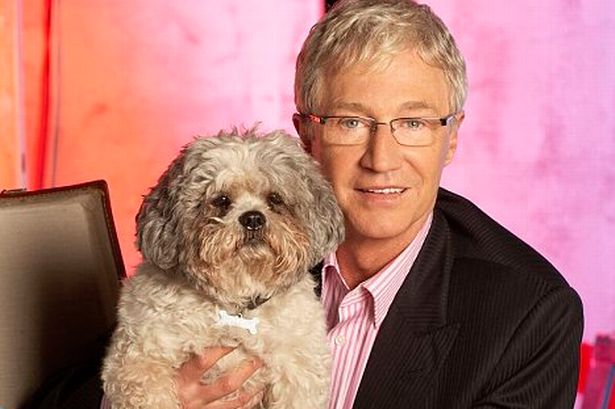 Throughout his career, he was known for speaking out about care workers, austerity, and the Tory Party. He made headlines when he wanted to see David Cameron and George Osborne's "heads on spikes on Tower Bridge" over austerity cuts. He said he quit his talk show because celebrities were so dull they were like "relatives you felt obligated to visit."
O'Grady hosted the Sunday afternoon show on BBC Radio 2 for almost 14 years. His last performance was in August of last year. He said it was "one of the longest jobs I've ever had" on his previous show. I only came to help Elaine Paige for a few hours, but look what happened!
O'Grady wrote a four-volume memoir, and in 2008, he was given an MBE for his work in entertainment. In an interview with The Observer in 2017, he was called a "national treasure." He said, "Oh, what a terrible phrase." That wasn't on the agenda."
O'Grady's husband, daughter, Sharon, and two grandchildren will miss him.
Read More
Be Entertained and informed with the latest news at techeducation.com! From the hottest trends to the most breaking news. And Also, Follow us on social media: Facebook, Pinterest, Twitter, and Linkedin. And be part of the movement! Share your thoughts, ideas, and opinions with us.