Olivia Isabel Rodrigo is a famous singer and actor from the U.S. She was born on February 20, 2003. People got to know her from Disney TV shows like "Bizaardvark" and "High School Musical: The Musical: The Series."
In 2020, she started making music with big record companies. Her first song, "Drivers License," became super popular in 2021. After that, she made other hit songs like "Deja Vu" and "Good 4 U." Her first album was called "Sour," and people really liked it. She won big music awards, including three Grammys. In 2022, there was a special show on Disney+ about how she made "Sour." In 2023, she made another album called "Guts" with songs like "Vampire" and "Bad Idea, Right?"
She's had some top songs and albums on big music charts. She's won a lot of awards and was even called the best entertainer by Time magazine in 2021 and the top woman by Billboard in 2022. After her second album, Guts, comes out, Olivia Rodrigo plans to go on a world tour.
The pop star has already added 20 stops before the tickets go on sale, so it's likely that the tour will be very popular. Before the general sale, there will be two presales through Ticketmaster. American Express cardholders will get first entry. This post has everything you need to know about her personal life, professional life, and her world tour.
Olivia Rodrigo's Early Life
Olivia Isabel Rodrigo was born in Murrieta, California, on February 20, 2003. She grew up in Temecula, California. Her father is from the Philippines, and her mother is of German and Irish descent. Olivia's mother is a teacher, and her father is a family therapist.
Olivia started taking acting and singing lessons when she was six, and by the time she was eight, she was performing in neighborhood theater shows. She started taking guitar classes when she was 12. Her parents' love of alternative bands from the 1990s, like Green Day, No Doubt, and Pearl Jam, made her want to learn how to play.
Soon after, Olivia started looking for paid acting jobs and got some modeling and advertising work. A commercial for Old Navy was an early hit that stood out.
In 2015, she was in the straight-to-video movie "An American Girl: Grace Stirs Up Succeeds." Later, the movie would be shown on the Disney Channel and Netflix, but in the billing for Netflix, her name was misspelled as "Olivo Rodrigo."
Olivia Rodrigo's Singing Career
In 2020, Olivia got a deal with Interscope/Geffen Records. Surprisingly, she got to own her music right from the start. She shared her first song, "Drivers License", on January 8, 2021. This song was played a lot on Spotify, breaking records. In just one week, it was played 80 million times.
It also became #1 in many countries, including the US, UK, and Australia. On April 1, 2021, she shared another song, "Deja Vu," which also did really well. Olivia became the first artist to have her first two songs in the top 10 on Billboard Hot 100.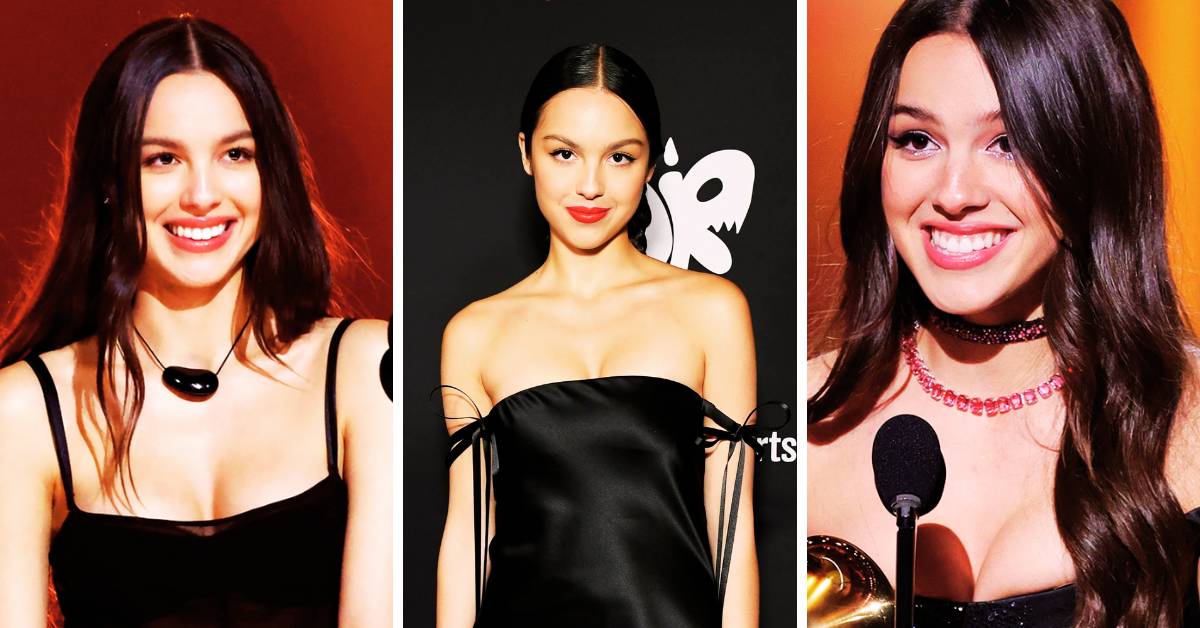 She then shared her album "Sour" on May 21, 2021. It did very well and even won three Grammy Awards. In 2022, a Disney+ show talked about how she made this album. In June 2023, Olivia shared a new song, "Vampire", from her next album, "Guts." This song also reached #1. Another song from the same album, "Bad Idea Right?", became popular in the US and UK in August 2023.
Could Olivia Rodrigo Break Ticketmaster?
Olivia Rodrigo became a pop star in 2021 with songs like "Driver's License" and "Good Four U," and she will be back in Nashville on March 9, 2024, to tell all at Bridgestone Arena. Rodrigo played Nashville for the first time in May 2022, when she was on her "Sour" tour.
Rodrigo announced her "Guts" world tour on September 13. Since then, there has been a massive desire for tickets. Even though more dates were added to meet demand, Ticketmaster said Tuesday that there are still more registered fans than there are seats.
"To create a better shopping experience, a limited number of fans will get access to the sale based on ticket availability, and most fans will be placed on the waitlist," said the ticketing giant. "Please remember, receiving a code does not guarantee tickets."
Response has been incredible for @oliviarodrigo's GUTS world tour, and demand for tickets is very high. Here's some information on what to expect: pic.twitter.com/1QNzeXeqTU

— Ticketmaster (@Ticketmaster) September 20, 2023
People who registered for early access and got a unique access code were the only ones who could get into the American Express early access and registration sale. On September 17, this deal ended.
Watch Taylor Swift's career highlights in the "Taylor Swift Eras Tour Movie." Click to find out when it's out and where to watch it.
How Can You Get Tickets for Olivia Rodrigo's 'Guts' Tour?
Fans who were able to sign up can buy tickets early through American Express from today at 3 p.m. until Thursday, Sept. 21 at 2 p.m. The register sale will start at 3 p.m. on Thursday, September 21, and end at 2 p.m. on Friday, September 22.
Registration for @oliviarodrigo's GUTS world tour is now closed. Here's some information on important upcoming dates: pic.twitter.com/qyaVGK7Iae

— Ticketmaster (@Ticketmaster) September 18, 2023
Waitlist Fans: Get Ready for Your Shot at Tickets!
If there are still tickets left after the first group of fans have had a chance to buy them, more fans may be picked at random from the waitlist and asked to shop.
If you are picked from the list, you will get a text message and an email with a unique entry code and a link to buy. You can be informed at any time after tickets go on sale.
🚨‼️ Ticketmaster is being very unprofessional right now for Olivia Rodrigo's "GUTS World Tour". They had a specific time slot to send the emails and nothing from them yet. Instead of them addressing it, they are doing NOTHING..

– Ticketmaster, DO BETTER💔 pic.twitter.com/EmTYc0rlyT

— popicons (@iconpopnews) September 21, 2023
How Can You Join the Sale?
You can join the waiting room by clicking on the link sent to you by Ticketmaster. Make sure to sign in to your Ticketmaster account with the same email and password you used to sign up. Then, you will be put in a line where you can enter the entry code.
How Much Will Tickets Cost?
Standard tickets will cost between $49.50 and $199.50, which doesn't include taxes and fees. VIP and Platinum deals for charity will also be for sale.
A part of the money made from selling tickets will go to Rodrigo's "Fund 4 Good," a global project that helps women and girls get an education and protects them from violence based on their gender.
Be Entertained and informed with the latest news at thetecheducation.com, From the hottest trends to the most breaking news.