Modern Warfare 3 is an upcoming first-person shooter that has been on many of our minds, and it looks like it will be one of the biggest Call of Duty games yet. In the Modern Warfare 3 reveal event, we got to see a lot of exciting new things coming to the game, from a new release date to a ton of new maps.
If you've been thinking about when Modern Warfare 3 will come out or what features it will have, we've got you covered. In this post, we'll tell you many things related to the game such as Modern Warfare 3 Release Date, Beta version, gameplay, and much more.
New Mw3 Release Date And Platforms
The wait is nearly over! On November 10, 2023, Call of Duty: Modern Warfare 3 will be released. That's only a little more than three months away, so start counting down the days. The game will be released on PS4, PS5, Xbox One, Xbox Series X|S, and PC.
Call of Duty: Modern Warfare 3 is the follow-up to the 2022 hit Call of Duty: Modern Warfare II. It takes up directly after the events of the last game, with the Task Force 141 team facing a new Russian threat.
The game will have a single-player story, multiplayer, and Spec Ops, a new cooperative option. Call Of Duty even announced the arrival of MW3 through a Tweet.
You can check out the Tweet below:
A dark new chapter begins in Modern Warfare III 🔥

💪 Blockbuster campaign featuring new Open Combat Missions
🗺️ Iconic Multiplayer maps
🧟‍♂️ The largest Call of Duty Zombies map ever

Plus so much more. Ready up for #MW3 soldier 👉 https://t.co/adSSuIQq4J pic.twitter.com/DljdYvMBAn

— Call of Duty (@CallofDuty) August 17, 2023
If you're a fan of the Modern Warfare series, you'll love Modern Warfare 3. The sequel promises to be even more exciting and action-packed than the first. So mark your calendars and get ready for the year's greatest Call of Duty release!
Modern Warfare 3 Beta
Hold onto your controllers, gamers, because the hype train just made a pit stop with some seriously thrilling news: Modern Warfare 3 is about to take the gaming world by storm with an open beta, and guess what? You're invited to the party!
That's right, regardless of whether you're team digital or team physical, if you've pre-ordered any edition of MW3, you're in for a treat – early access to the open beta is all yours.
But that's not all! There's a double scoop of excitement as we dive into the delicious details on how you'll be able to sink your teeth into the action during the open beta:
Weekend 1: The PlayStation Exclusive Showcase Get your DualSense controllers ready, PlayStation fans because the first weekend of the MW3 open beta is exclusively for you! Whether you're rocking a trusty PS4 or you've leveled up to the mighty PS5, it's your time to shine.
October 6-7: Early birds get the worm! If you've pre-ordered and have that golden ticket of early access, mark your calendars for this epic duo of days where you'll be able to dive into the battlefield before anyone else.
October 8-10: But hey, fear not if you missed the early access boat. The gates swing wide open during these dates, inviting all players to storm the virtual battlegrounds.
Weekend 2: The Multiplatform Mayhem As the second-weekend rolls around, the party expands to include all platforms, and we mean all. So, whether you're wielding a keyboard and mouse, the Xbox controller of your dreams, or you're still on that PlayStation high, it's time to unite and conquer.
October 12-13: Preorder champions, this is your encore! Secure your spot and relive the adrenaline as you gear up for another round of action-packed warfare.
October 14-16: Can't wait any longer? The open beta welcomes everyone, regardless of your pre-order status. So, rally your gaming buddies, prepare for war, and make your mark on the battlefield.
And there you have it, the Modern Warfare 3 open beta is set to blow your mind with back-to-back weekends of heart-pounding action across Windows, PlayStation, and Xbox. So, gear up, grab your favorite snacks, and get ready to answer the Call of Duty like never before. We'll be waiting, controllers in hand, ready to join you on the virtual frontlines. See you there!
How To Get Modern Warfare 3 Open Beta
How you pre-ordered the game will change the steps you need to take to get into the open beta. If you pre-order the digital edition, you won't need a Beta Code and will automatically get early entry to the open beta.
But if you preorder the physical version, you will get a Beta Code via email or a printed receipt at the point of sale at your store.
Modern Warfare 3 Early Access
Last year, if you pre-ordered the Modern Warfare 2 Vault Edition, you could start the game a week early. Since the Modern Warfare campaign got so much attention, we wouldn't be surprised if MW3 got the same early entry this year.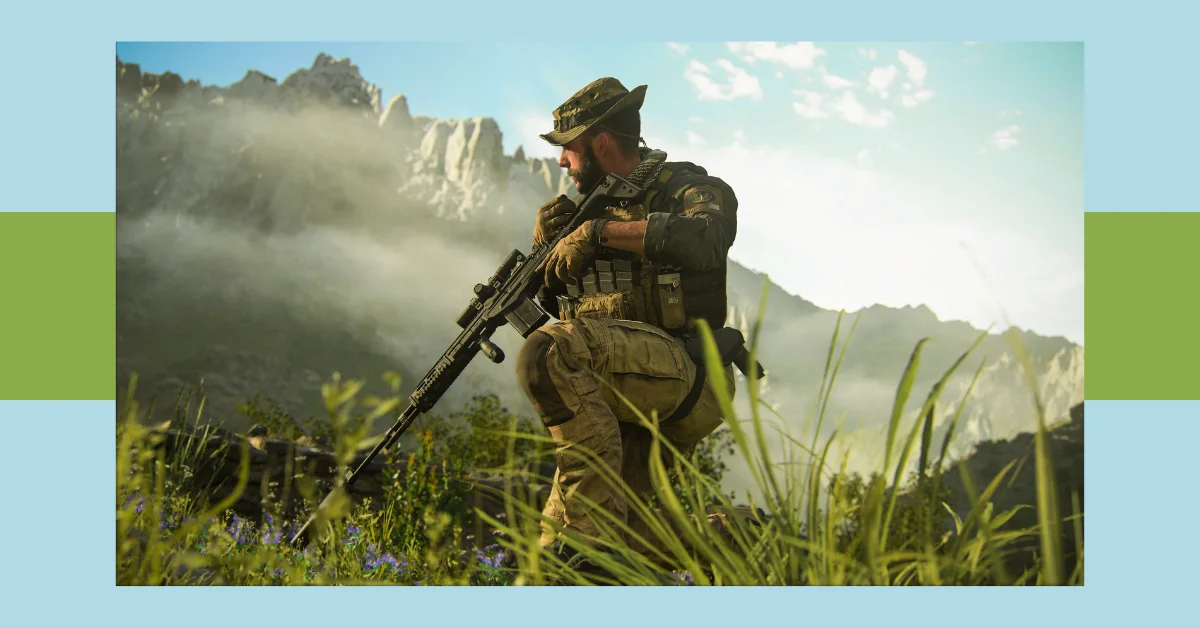 Let's check out the release date status of some of the highly anticipated games:
New Modern Warfare 3 Trailer
The confirmation comes in the form of a teaser trailer, which contains lines from series star Captain Price and Shadow Company chief Phillip Graves, who says, "Never bury your enemies alive." Graves must have survived the events of Modern Warfare 2!
You can check out the Modern Warfare 3 Trailer below:
Conclusion: On November 10, 2023, multiple platforms will release Call of Duty: Modern Warfare 3. Building on its predecessor, the game features an interesting single-player story, multiplayer options, and Spec Ops, a cooperative option. An exciting open beta will provide pre-order consumers early access and special weekends for multiple platforms. Digital and physical pre-orderers have different open beta access. The teaser shows frantic gameplay, and anticipation is strong for another spectacular Call of Duty game.
Your support means a lot to us! Make sure to return to Thetecheducation.com for fresh and insightful articles.