Following the release of the significant third-quarter earnings report, Netflix's (NFLX) shares ended the day 13% higher. With 2.41 million net subscriber additions, the platform outperformed estimates of 1 million and beat both top and bottom-line results.
As analysts start to categorize themselves into optimistic and not-so-optimistic buckets, Geetha Ranganathan, senior media analyst at Bloomberg Intelligence, said on Yahoo Finance Live, "This company is clearly back on track."
Following the positive results, Michael Morris of Guggenheim maintained his Buy rating and increased his price target by $40 to $305; meanwhile, Michael Pachter of Wedbush Securities increased his price target to $325 (up from $280), citing "higher free cash flow expectations."
Mark Mahaney of Evercore ISI increased his price target by $40 to $340 and maintained an Outperform rating. "Netflix fundamentals have stabilized," the analyst wrote in a note to clients, "and now comes the biggest catalyst across consumer internet – the launch of Netflix's ad-supported offering in November."
Is ad-supported the solution? Wall Street is divided
Citi Managing Director Jason Bazinet said on Yahoo Finance Live that he sees the addition of advertising as a lucrative revenue driver despite worries that current subscribers will switch to the ad-supported version.
The analyst insisted that the situation was not a risk but an opportunity for the company to increase its advertising revenue by at least $10 for each American subscriber to the ad-tier tier.
Announcing that the upcoming tier is "competitively" priced at $6.99 per month in the U.S., Ranganathan expressed his agreement that ad-supported will be a powerful future catalyst.
The ad-supported service should help drive subscriber growth in international markets, said Dave Heger, senior equity analyst at Edward Jones, adding that this is particularly important given the strengthening of the US dollar.
He predicted that advertising revenue will help offset lower price points and, in turn, help offset pressures from foreign exchange (FX) markets. "The lower price point will be attractive in certain markets overseas — there's more ability to pay at that lower price point," he said.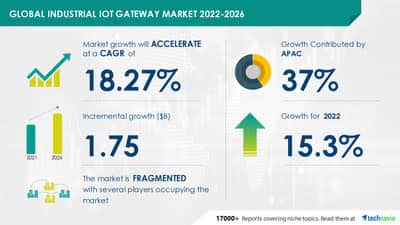 Specifically citing foreign exchange difficulties as the U.S. dollar continues to strengthen against the majority of major currencies, Netflix lowered its forward guidance.
According to the company's earnings release, "Based on our YTD actuals and Q4 guidance, we estimate that this appreciation since January 1, 2022 will negatively impact our full year 2022 revenue and operating income by approximately $1 billion and $0.8 billion, respectively."
However, not everybody on Wall Street is persuaded.
Netflix's "ad-tier is hard to understand as a growth driver, particularly with a lower cost per thousand impressions (CPMs) outside of English speaking markets," according to Bank of America, which reiterated its Underperform rating and $196 price target in a note to clients.
The note added that FX headwinds, content cyclicality, and long-term challenges still existed, saying "We still are not able to square a compelling international breakeven and are unsure of the value proposition to consumers given high-CPM countries are nearly fully penetrated."
In a similar vein, CFRA analyst Kenneth Leon maintained his Sell rating, writing that shares are currently "overvalued," despite increasing his price target for the stock by $10 to $225 per share.
The analyst stated in a note to clients that Netflix is "not a growth company… It is as a slow growing media company with single-digit revenue growth and intense competition," adding that any significant effects from the platform's upcoming ad-supported tier won't be felt until the second half of 2023.
Tim Nollen, a Macquarie analyst who maintains a Neutral rating on the stock, predicted that FX and content costs would have a negative impact on fourth-quarter earnings and revenue.
Although he is optimistic about the ad-growth tiers and efforts to stop password sharing, he continued, those revenue streams will take time to translate into appreciable gains. Nollen predicts only a slight increase in EBITDA in 2023 as a result.
Content Triumphs
In the company's most recent earnings report on Tuesday, it added subscribers for the first time this year, most of whom were from countries other than the United States.
Netflix lost 200,000 and 970,000 subscribers in the first and second quarters, respectively. The business announced that as a result of the introduction of new revenue streams, it will no longer provide advice on paid memberships going forward. However, it currently predicted a 4.5 million subscriber increase for the upcoming quarter (above prior forecasts of 3.9 million.)
Netflix credited a number of TV and movie successes, including "Monster: The Jeffrey Dahmer Story," "Stranger Things S4", "Extraordinary Attorney Woo," "The Gray Man," and "Purple Hearts," for its success in the quarter.
Ted Sarandos, co-CEO of Netflix, stated during the earnings call that the company is working to become "better and better" at securing "more impact per $1 billion spent than anyone else" given its commitment to spend $17 billion on content in 2022.
The executive insisted, "That's how we're focusing on it — we're spending at roughly the right level.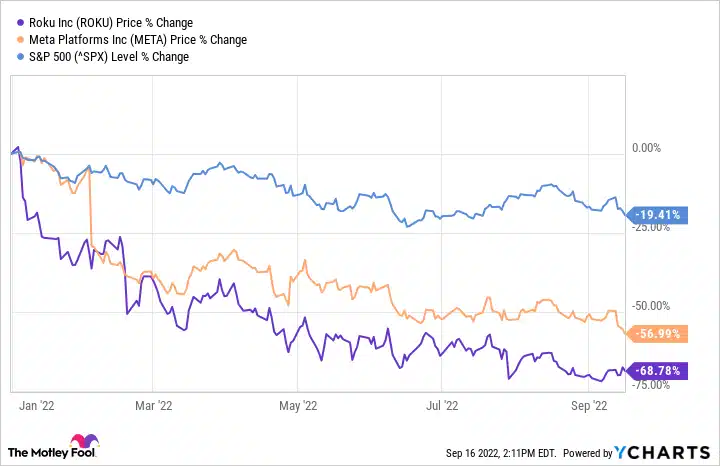 In its earnings release, Netflix emphasized the superiority of its streaming services compared to those of its rivals, stating that "Building a large, successful streaming business is hard — we estimate they are all losing money, with combined operating losses of well over $10 billion in 2022, vs. Netflix's $5 to $6 billion annual operating profit."
According to Bloomberg's Ranganathan, Netflix should triumph as competitors cut back on spending and put a greater emphasis on profitability.
Ranganathan stated, "I think that really gives Netflix a leg up as they try and get more and more bang for their buck," adding that higher engagement will also be especially helpful for advertisers.