About 60 middle school teachers from all over the state spent two days in Charleston learning more about Career Technical Education (CTE) classes. The Charleston Town Center Marriott held CTE training classes that teachers signed up for on June 22 and 23.
The West Virginia Department of Education started teaching teachers in the "Discover Your Future" program in 2022. This program presents students in grades 6–8 with careers in the CTE path. DYF talks about the 16 different CTE career groups that offer job possibilities. "West Virginia, Department of Education," Tweeted about their CTE program.
Check out the Official Tweet below:
Middle school career and technical education teachers attended Discover Your Future training today to learn more about the program and the educational opportunities available to students! 💼

Learn more ➡️ https://t.co/SV0mksA8CK#WVEd #ThisIsCTE pic.twitter.com/3sUdRvOD6X

— West Virginia Department of Education (@WVEducation) June 22, 2023
Students get to learn by doing, which gives them more information and skills that help them get ready for the real world and possible jobs. In each cluster, they spend about ten days studying in classes that last about 45 minutes each. CTE-related lessons are taught in a 32-week schedule.
The Office of Educational Innovation manager at the WVDOE, James Coble, was there for the training classes. He said that in 2022, the first-year middle school teachers learned about CTE, and they had a great turnout, and the same was true this year.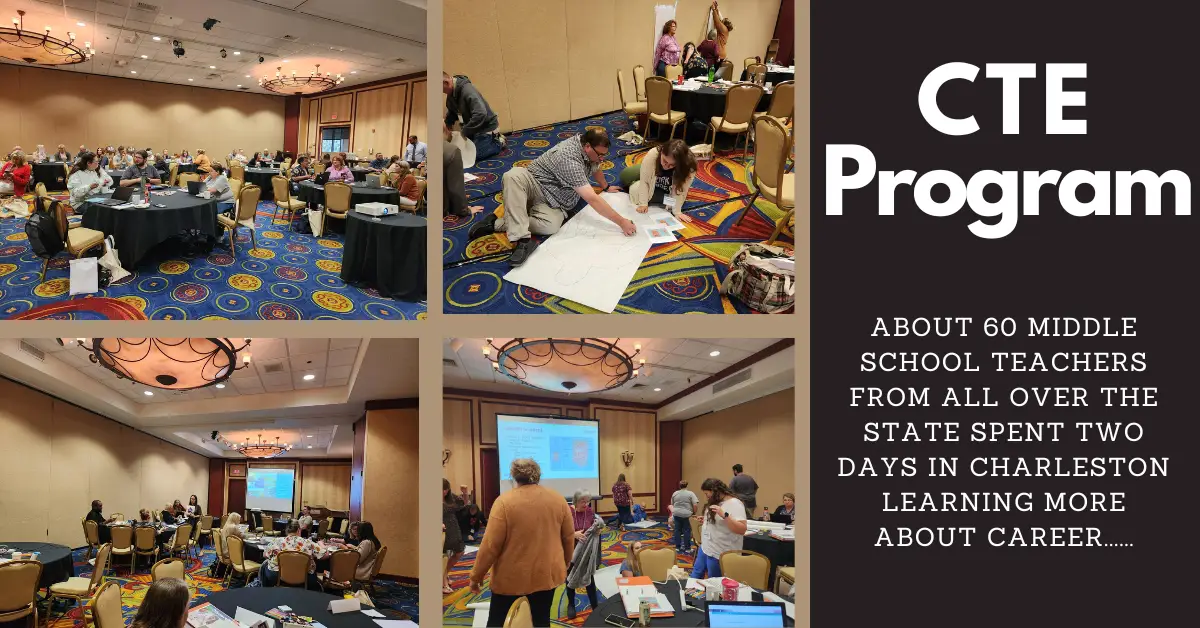 Discover how Hybrid Education is transforming lives and expanding possibilities. Hybrid education combines traditional classroom instruction with new digital tools that are revolutionizing how people learn.
What Is The Statics Of The DYF And CTE Programs?
The DYF program has already been implemented in 54 schools in 34 counties in West Virginia. The WVDOE says that about 50,000 kids in grades 6–12 in West Virginia take at least one CTE class.
During the training, teachers can learn from other teachers teaching at their schools for a long time. The WVDOE makes the lessons. New studies, such as Tourism and Agriculture, Food, and Natural Resources, have been added this year. On the West Virginia Department of Education website, you can find 16 career groups in the career Technical Education program.
We're always adding new content, so bookmark "techeducation.com" to stay up-to-date on the latest news and information.