Microsoft, Barclays, and Mastercard have announced the launch of the Xbox Mastercard, a new credit card that gives rewards for gaming and everyday spending. The card, which doesn't have a yearly fee, will be available to Xbox Insiders in the US on September 21, 2023.
In 2024, it will be available to all Xbox players in the US. Here are some of the things the Xbox Mastercard can do and how it can help you.
Microsoft Xbox Credit Card Set to Launch
box, Barclays, and Mastercard have launched the Xbox Mastercard. This is the first time that Xbox and a credit card company have worked together to make a card in the US. The Xbox Mastercard, from Barclays US Consumer Bank, will be offered to qualified Xbox Insiders in all 50 states on September 21. The general public in the US will be able to get one in 2024.
The card will have no annual fee, and after the first buy, the cardholder will get 5,000 bonus points. Cardholders will get rewards for a variety of activities with this card, such as three months of Xbox Game Pass Ultimate when they make their first buy within 180 days of opening their account.
Other benefits include 3X card points on certain streaming services and food delivery services, 1X card points on other everyday purchases, 5X card points on eligible products at the Microsoft Store, free online access to the cardmember's FICO Credit Score and the benefits of the Mastercard network, and ID Theft Protection.
The card will come in five different styles, and you can add your Xbox gamertag to make it your own.
Dave McCarthy, CVP of Xbox Player Services, said, "We've heard feedback from the Xbox community that they want more ways to get value for their purchases. We're excited to partner with Barclays and Mastercard to expand the ways Xbox players can earn rewards for gaming."
The positive reception of the announcement was matched by Denny Nealon, CEO, of Barclays US Consumer Bank, who said:
"We're excited to partner with Xbox and Mastercard to tap into the passion and enthusiasm of the Xbox community and deliver a product and experience that heightens their gaming enjoyment. Xbox is a great brand, and we look forward to building upon our partner-first model to deliver a credit card product that sets the standard for gaming enthusiasts everywhere."
Earn Card Points on Eligible Purchases
Members of the Xbox Mastercard can earn card points for every dollar they spend on items, including:
Xbox and Microsoft: Buy qualifying items at the Microsoft Store and get 5 times the card points.
Streaming Services: Get three times as many card points on qualifying streaming services like Netflix and Disney+.
Delivery Services for Dining: Get three times as many card points when you use qualifying delivery services for food, like GrubHub and DoorDash.
Everyday Purchases: Earn 1x card points on all other everyday purchases.
Look at the following tweet, which says: Microsoft Announces Xbox Credit Card; First Purchase Includes Game Pass:
Microsoft Announces Xbox Credit Card, Includes Game Pass With First Purchase https://t.co/qtYUdRBdLT pic.twitter.com/WoYMHDfeIa

— GameSpot (@GameSpot) September 13, 2023
After making their first buy, cardholders can also get 5,000 bonus points, which are worth $50.
Redeem Card Points for Games and Add-ons
At xbox.com, cardholders can use their points to buy games and add-ons. You can get $10 for every 1,000 card points. Cardholders can choose from a wide range of games and add-ons for different genres and systems, such as Xbox One, Xbox Series X|S, Windows 10 PC, and cloud gaming.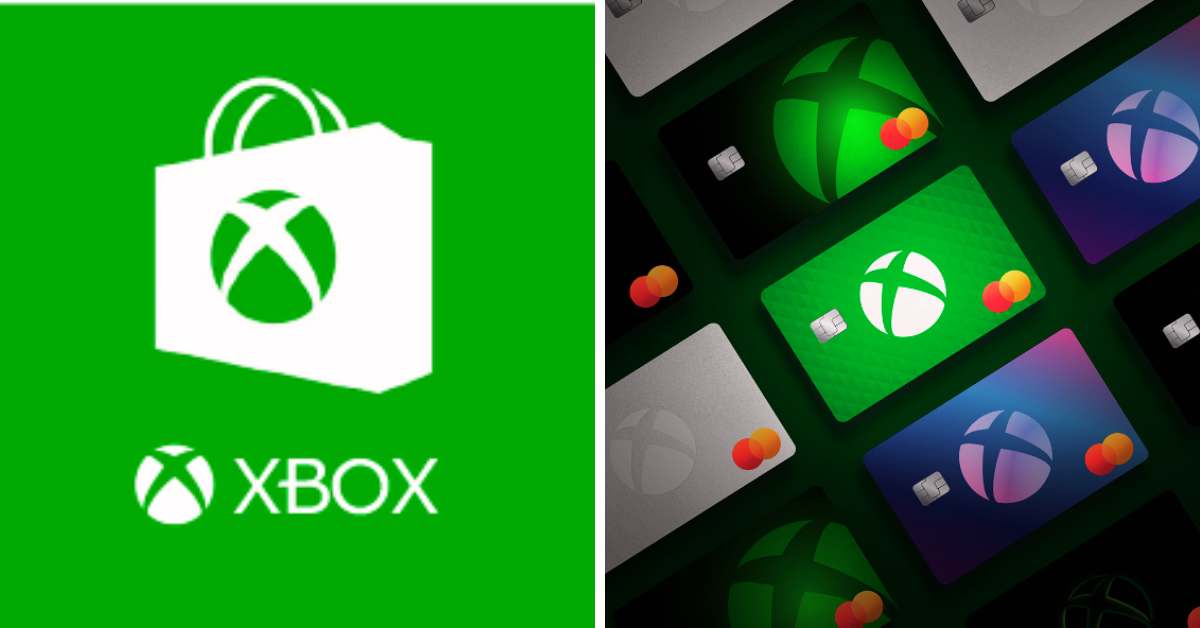 Get Xbox Game Pass Ultimate for Three Months
Xbox Game Pass Ultimate is a subscription service that gives you access to over 100 high-quality games on console, PC, and mobile devices, as well as online multiplayer, EA Play, and special member deals and perks.
After making their first buy, new Game Pass members who apply for the Xbox Mastercard can get three months of Xbox Game Pass Ultimate for free. Members who already have Game Pass can give the three months to a friend so they can play with them.
Customize Your Card with Your Gamertag
There are five different styles for the Xbox Mastercard, all of which are based on Xbox icons and themes. Cardholders can also add their Gamertag, which is their unique name on Xbox, to their card. So, they can show off who they are and how much they love games wherever they go shopping.
Do you know anything about whether or not there will be Starfield mods for Xbox? Read the following information to learn more:
Enjoy Other Benefits from Barclays and Mastercard
Barclays and Mastercard also give other perks with the Xbox Mastercard, such as:
Cardmembers can get free internet access to their FICO Credit Score, which lets them keep an eye on their score and be notified when it changes.
Priceless.com gives Mastercard cardholders access to meaningful events that are only available to Mastercard cardholders.
The benefits of the Mastercard network, such as ID Theft Protection, Zero Liability Protection, and Global Services help in a disaster.
How to Apply
Users must be Xbox Insiders and live in the mainland United States, Alaska, or Hawaii to apply for the Xbox Mastercard.
This fall, Xbox Insiders will be able to get the card in waves.
Users can join the Xbox Insider Program by downloading the Xbox Insider Hub app to their Xbox or Windows PC. Visit the Xbox Insider Program to find out more.
With the Xbox Mastercard, Xbox players can get prizes for playing games and making everyday purchases. It also comes with perks from Barclays and Mastercard that add to its value.