Martha Raddatz is a well-known reporter at ABC News in America. She mainly covers global topics for the network, and you can often see her on ABC's World News Tonight alongside David Muir, as well as on Nightline and other shows. Besides ABC, she's written articles for The New Republic and often chats on a show on PBS called Washington Week. She also helps host This Week with George Stephanopoulos, stepping in as the main host when needed.
She's had a successful career in journalism, working with big names like ABC. On ABC, she co-hosts World News Tonight with David Muir and reports on Nightline too. People often search for more about Martha Raddatz's life, including her net worth, career, family, and the TV shows she's been on.
Martha Raddatz's Net Worth
It's quite surprising that Martha Raddatz, who didn't finish college, became a huge deal in the broadcasting world. Martha Raddatz exact net worth isn't publicly known, but many believe it's around $15 Million, based on different sources.
Martha holds a high position at ABC as the Chief Global Affairs Correspondent, earning $2.5 Million every year. In 2017, she bought a refurbished house for $2.13 Million. This spacious three-level house comes with a cozy screened porch, a deck, a private backyard, and three fireplaces.
You can follow Martha on her Instagram account for her latest updates:
View this post on Instagram
Martha Raddatz's Early Life
Martha Raddatz was born in Idaho Falls, Idaho, but her family moved to Salt Lake City later on. Although she started studying at the University of Utah, she left to work at a local TV station instead.
Now, Martha Raddatz is a well-known reporter for ABC News in America. She mainly covers global topics, and you'll often see her on shows like ABC's World News Tonight with David Muir and Nightline.
Besides TV reporting, she's also written articles for The New Republic magazine and is a regular guest on a PBS show called Washington Week. Moreover, she sometimes hosts and steps in as an anchor on the show This Week with George Stephanopoulos.
Martha Raddatz Career Success
Before 1993, Martha Raddatz worked as a main reporter for ABC News' Boston partner channel, WCVB-TV. From 1993 to 1998, she reported on Pentagon matters for National Public Radio. She joined ABC News in 1999, initially covering the State Department, and by May 2003, became their senior national security reporter, with a focus on Iraq.
On June 8, 2006, she got a tip about the location and death of terrorist Abu Musab al-Zarqawi, which led ABC News to be the first to break this news around 2:30 a.m. EST. In a 2008 interview with Dick Cheney in Turkey, she asked about the declining public support for the Iraq War, to which Cheney replied, "So?", catching her off guard.
This response sparked wide criticism, including a critical piece by a former Republican Congressman in the Washington Post. Raddatz also wrote a New York Times bestselling book, "The Long Road Home: A Story of War and Family," about a military siege in Sadr City, Iraq, which was later adapted into a TV mini-series aired on NatGeo in 2017.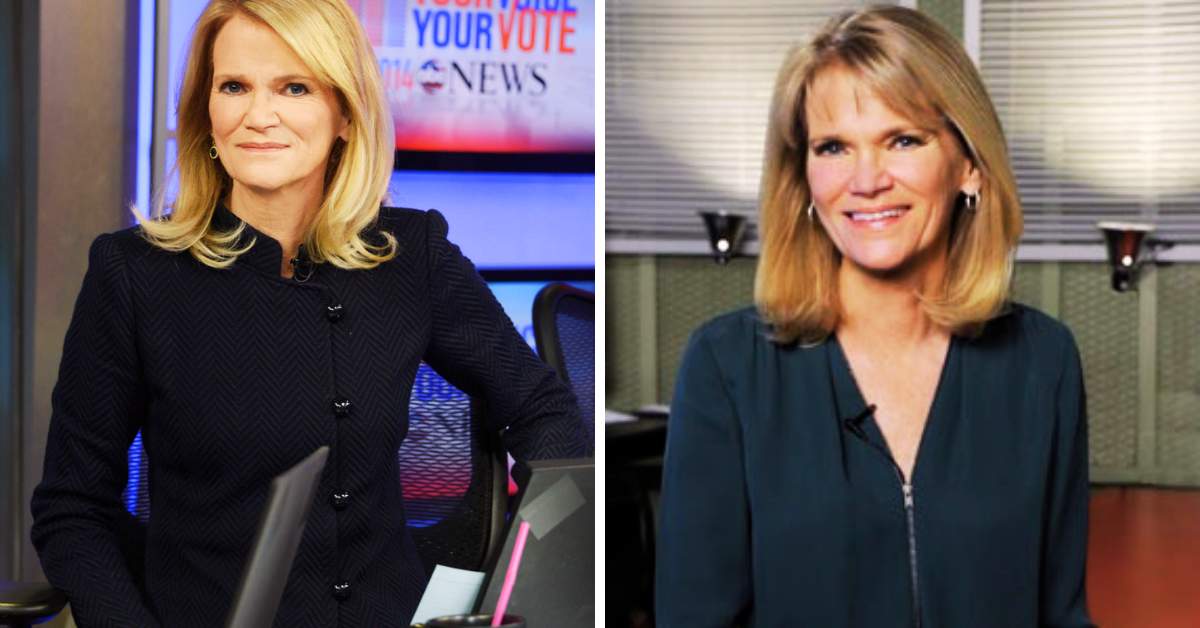 After covering national security, she became the chief White House reporter during George W. Bush's last term. A funny moment occurred on January 9, 2007, when her phone rang with the tune "Ridin'" by Chamillionaire during a press briefing, causing laughter among the attendees.
In November 2008, Raddatz took on the role of ABC's Senior Foreign Affairs Correspondent. She moderated the Vice-Presidential debate in 2012 between Paul Ryan and Joe Biden and co-moderated the second presidential debate in 2016 between Hillary Clinton and Donald Trump alongside Anderson Cooper.
Some praised their firm moderating style, although some criticized Raddatz for challenging Trump on one occasion. The Guardian in 2014 mentioned that Raddatz is notable for having reliable contacts within the defense department. She also had a cameo as a reporter in a 2017 episode of the Showtime series "Homeland," where she interviewed the President-elect of the United States.
You might also be interested in these other famous people's net worths:
Who is Martha Raddatz's Husband?
Martha Raddatz lives in Arlington, Virginia, with her third husband, Tom Gjelten, who is also a journalist. She has two kids from her earlier marriages – a daughter named Greta Bradlee and a son named Jake Genachowski. Her first husband was Ben Bradlee Jr., who won a Pulitzer Prize as an editor at The Boston Globe and wrote biographies.
He is also the son of Benjamin C. Bradlee, a notable editor from The Washington Post. Her second husband, Julius Genachowski, was the head of the U.S. Federal Communications Commission during President Obama's time in office. Interestingly, President Obama was present at Martha's wedding to Julius in 1991, back when Obama and Julius were studying together at Harvard Law School.
Thank you so much for being interested in our website! You can find more information about this topic at Thetecheducation.