In 2014, two buddies went on the show Shark Tank to share their special putters with the world, saying their company KRONOS made the top putters out there.
Golf needs a lot of accuracy, and the folks at Kronos believe their balanced putters can help players sink more putts. Phillip Lapuz and Eric Williams, who own the business, went on Shark Tank during its sixth season and made a deal with Robert Herjavec.
Did the Shark Tank judges believe them? Can you get a Kronos golf club now and what's the company's value?
This article talks about how much Kronos Golf is worth and other details. Kronos Golf is known for its fresh take on the golf club world. Their special putter design has a patent and has gotten praise from both regular golf fans and pro players.
Kronos Golf Net Worth
The net worth of Kronos Golf is $19 million US dollars. Since its initial appearance on Shark Tank, Kronos has partnered with numerous golfers who now use their putters in PGA and other golf tournaments.
Robert Herjavec invested $150,000 for a 35% stake in the business. In subsequent years, he has also provided them with an additional $250,000 in working capital.
What is Kronos?
Kronos makes golf putters and says theirs are special compared to others. They don't make a ton of them at once, which they say lets them make better quality putters that help with being precise.
You can see it down below:
View this post on Instagram
Every Kronos putter is carefully carved from a single metal piece. They also have special steps for making sure the putters are balanced, painted, and polished right. In the end, you get a putter that's balanced really well. This alone won't make you a great golfer since you need skill and practice. But, a balanced putter can help you play more consistently.
Who is the Owner?
Phillip Lapuz is the boss and the designer of the putters at Kronos, while Eric Williams is the Creative Director.
Phillip used $100,000 of his own cash because he really liked the idea. He couldn't find the right putters for himself, so he decided to make them, says looper.com.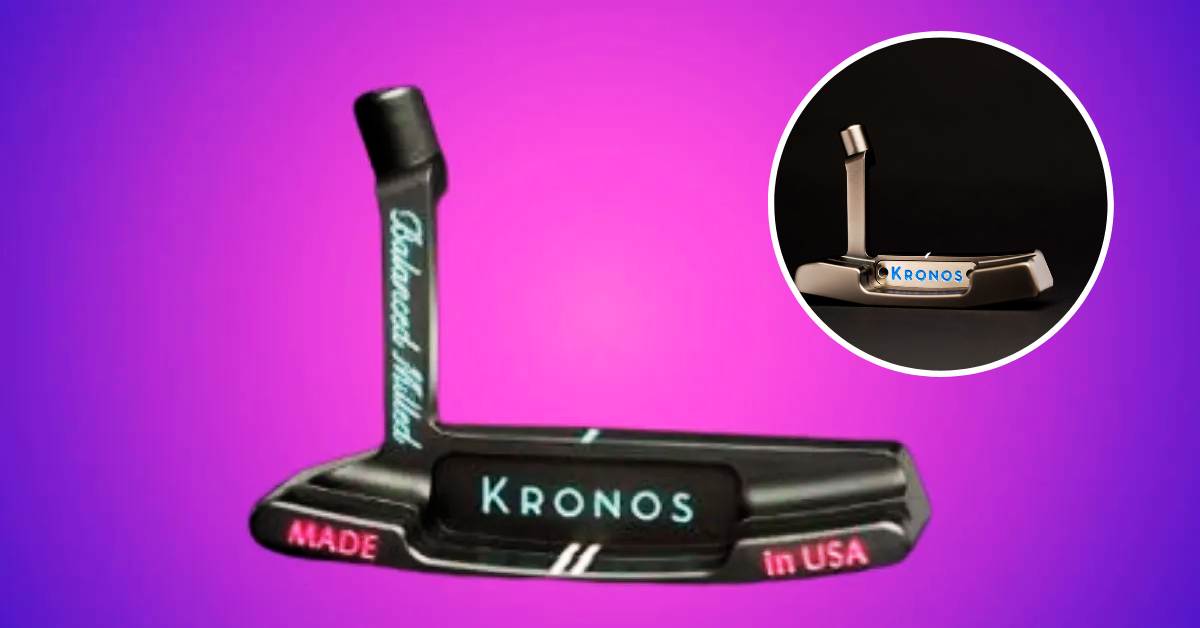 The company is in Oceanside, California, but Eric is in Arizona. In a chat with Signs, it was mentioned that Eric is also a computer programmer. He started working on the creative side of Kronos part-time, while Phillip handled planning and other stuff.
How Was Kronos Shark Tank Pitch?
Kronos Golf went on Shark Tank asking for $150,000 for a 15% share of their company. They make putters with a lot of care, shaving them down to 1/1000th of an inch to get them just right. Starting with a big steel block, they shape it for two hours to make a nice Kronos Golf Club. Then, they spend a lot of time by hand adding paint and polish.
They invited Kevin from the show to try a putter. They also mentioned their putters got a thumbs-up for big golf events in Japan and Scotland.
Their cheapest putter costs $500, and the priciest one is over $1,200, making them a high-end item. When Robert from the show held one, he liked how solid yet light it was.
Mark Cuban was the first to say no to the deal because he doesn't like golf. Barbara and Lori also dropped out for similar reasons, with Lori mentioning that since most of their buyers are in Japan, she wouldn't be much help.
How is Kronos Doing After Shark Tank?
The people who started Kronos Golf have worked hard to grow their company. They used some money they got to make more putters since they were selling well, especially in Japan where lots of people want them.
Now, Kronos has added more stuff to their collection, including a special putter for left-handed golfers. They have seven fancy putter models for sale.
Right now, big companies like Adidas, Nike, and Callaway are selling their putters. Even though they want to sell more in the US in the future, they're mainly focusing on Japan for now.
Fancy putters aren't big sellers in the US unless a professional golfer promotes them. Kronos hasn't spent money on that. They haven't shared how much money they're making recently but people guess it's about $2-3 million a year.
The company is doing well, valued at $5 million, even though they don't make a ton of putters at once. One recent downside is that Japan's money isn't worth as much compared to the US dollar now, which could be bad for business.
Related Stories Recommended By Writer:
Who Are the Competitors of the Kronos?
Kronos Golf was on the TV show Shark Tank in 2014. After that, more people noticed them, and some other companies made products like theirs, like Perfect Fit Putters, Tommy Ball Golf, and Sentio Golf.
The name Kronos Golf comes from a Greek god, reminding me of a time when things were simple and good. The company wants to make putters better and they do this by making one putter at a time. Over the years, this has helped Kronos become a business worth several million dollars.
What Happened to the Kronos Golf Founder?
Once Phillip's company did really well, Phillip Lapuz married his fiance Tara with joy. Their friends Robert, Kevin, and Lori came to the wedding. Now, Phillip earns $400,000 every year from the company. He also owns almost a third of the company, which is now worth $6 million.
View this post on Instagram