Ken Jennings is an American game show participant, host, and television presenter. Ken Jennings rose to prominence as a "Jeopardy!" participant and later as the show's host.
Ken Jennings is most recognized for establishing and maintaining the record for the longest winning run on "Jeopardy!" He won 74 consecutive games before Nancy Zerg defeated him in his 75th appearance.
Ken Jennings Net Worth
Ken Jennings, an American game show host, has a net worth of $6 million USD. Ken Jennings is the highest-earning American game show contestant, with nearly $4 million in cumulative prizes from shows such as Jeopardy!
He rose to prominence as a result of his performances on several game shows in the United States, and he is often regarded as the highest-paid American game show contestant.
Ken Jennings Early Life
Jennings was born in Edmonds, Washington on May 23, 1974. Kenneth Wayne Jennings III is his full name. Because his father was an international lawyer, the family spent a major chunk of Jennings' upbringing abroad. He lived in South Korea and Singapore for 15 years.
After returning to the United States, Jennings enrolled at the University of Washington. Before obtaining his degree, he worked as a missionary for The Church of Jesus Christ of Latter-day Saints in Madrid, Spain, for two years. He later transferred to Brigham Young University, where he was a member of the quiz bowl team. He graduated in the year 2000.
Ken Jennings Career
Jennings was a software engineer at a healthcare placement agency in Holladay, Utah when he auditioned to be a "Jeopardy!" participant. On the episode that aired on June 2, 2004, he made it to the show's 20th season. After winning this episode, he went on to have the longest winning run in the show's history, winning 75 straight games before being defeated by challenger Nancy Zerg on November 30, 2004.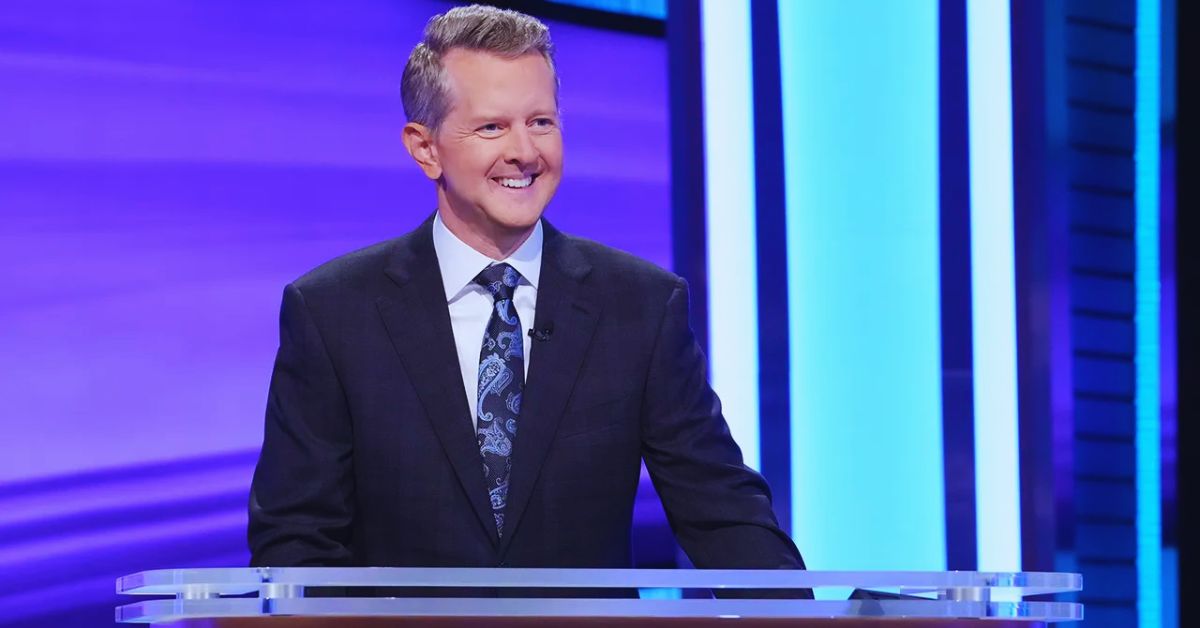 His total winnings were $2,522,700. Jennings' streak lasted 182 days, although it was broken by a number of annual "Jeopardy!" tournaments and events, including Kids' Week, the Tournament of Champions, and the College Championships. The 2004 presidential election aired during this time period as well, putting some of his shows back by a day.
During Jennings' "Jeopardy!" run, the Nielsen TV National People Meter stated that the show's ratings were 22% higher that season than the prior year. During numerous of Jennings' winning streak weeks, the show was also the highest-rated syndicated program on television.
Jennings' popularity on the show also resulted in a few adjustments behind the scenes on "Jeopardy!" New participants were given additional time to practice with the buzzers and the person in charge of the system was also changed, as the old manager's steady timing provided continuing players a competitive advantage.
Here is an Instagram Post:-
View this post on Instagram
Following his streak on the show, Jennings appeared on a variety of daytime and late-night American television shows to discuss his experience. He appeared on "Late Show with David Letterman," "Live with Regis and Kelly," and "Nightline." He also made appearances on "Sesame Street" and "Biography."
Jennings returned to "Jeopardy!" for the show's "Jeopardy! Ultimate Tournament of Champions," which featured champions from all of the show's tournaments. Jennings finished second and took home the $500,000 prize. In 2011, he appeared on "Jeopardy!" once more, this time in their "IBM Challenge," in which he and another winner from the show competed against Watson, the IBM computer. Jennings finished second and gave half of his $300,000 prize money to charity. In 2014, he finished second in the "Jeopardy! Battle of the Decades" event.
In 2019, he battled against 18 former champions on "Jeopardy! All Stars." His team finished second, extending his total "Jeopardy!" earnings to $3,522,700. In 2020, he competed in the "Greatest of All Time" competition alongside two previous champions. Jennings won the competition and was proclaimed the overall winner, taking home a $1 million reward.
Check out the posts below if you're interested in reading about the wealth of other celebrities as well:-
Ken Jennings's Personal Life
Jennings is married to his wife, Mindy Jennings. Dylan, their son, was born in November of 2002. In November of 2006, they had a daughter. Jennings and his family are Church of Jesus Christ of Latter-day Saints members.
Check out the below tweet:-
The last time his team made it to the playoffs, this guy wasn't born yet. He just started his sophomore year of college. Congrats @Mariners! pic.twitter.com/pFgC2BbMqI

— Ken Jennings (@KenJennings) October 1, 2022
Ken Jennings Height and Weight
Ken Jennings is 6 feet 2 inches tall (187 cm) and weighs roughly 185 pounds (84 kg). Despite his towering stature, he is recognized for his humble and down-to-earth demeanor. He is the author of several books, including "Brainiac: Adventures in the Curious World of Trivia Buffs" and "Because I Said So!: The Truth Behind the Myths, Tales, and Warnings That Every Generation Passes Down to Its Children."
To summarize, Ken Jennings is a legendary game show participant, author, and television personality who has had a tremendous impact on trivia and pop culture. His knowledge, wit, and passion for his profession continue to attract audiences.
Ken Jennings Assets
Jennings began investing in the stock market in 2004 using money earned from game shows. His best-performing stocks are Tesla and Apple, which have earned him $1.9 million in profits over the last two decades.
Jennings, on the other hand, made some less profitable selections, such as a $300,000 investment in Bitcoin and a $200,000 stake in Silicon Valley Bank. These financial misfortunes had a substantial impact on Ken Jennings' total wealth. These two investments cost him 90% of his money.
For more information related to other stars' net worth, their investments, real estate, and more you can follow our website thetecheducation.com, and check out our latest posts.