Anderson Cooper is talking about the first time he knew he was gay and the first time he "really, truly accepted it."
CNN's Full Circle show answered questions from viewers. Cooper, who is 53 years old, said Monday that he first knew "something was up" when he was seven years old.
"I mean, I was probably, I don't know, 7 when I realized something was wrong. I don't know if I knew the word "gay" at the time, but I knew something was wrong. There was something different, "When asked how he learned to accept being gay and how old he was when he did, he said, "I didn't."
The news anchor said that he had told people in high school that he was gay but that it wasn't until after college that he "really loved the fact that I was gay."
"I think I really, truly accepted it right after college," he said. "And not just accepted it, but fully embraced it and came to really love the fact that I was gay."
"You know, I had a hard time in high school and even a little in college," the father of one said. "A lot of the things I wanted to do at the time, you couldn't do if you were gay."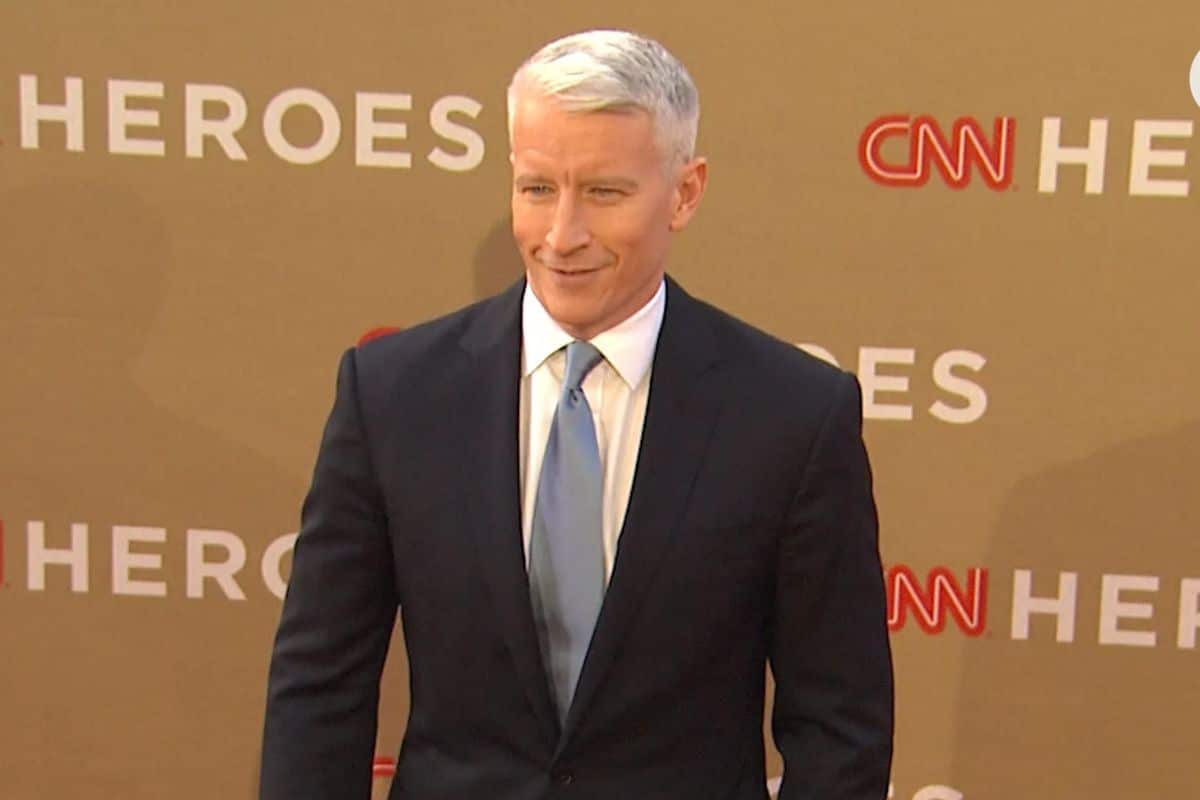 Cooper said he wanted to join the military but couldn't. He also said that for "safety reasons," he felt like he couldn't go places.
He said, "It felt like there were a lot of limits, and it wasn't what I had planned for my life." "Or, I thought about having kids and getting married. All those things that couldn't be done back then."
"So it took me a while to accept it fully," Cooper said. "But then, after about a year out of college, I decided I didn't want to waste any more time worrying about it and kind of wishing I was different."
"I want to accept who I am and as I've said before, I think being gay is one of the great blessings of my life," he said, adding that his point of view has "made me a better person and a better reporter."
"Especially if you grow up feeling like you're on the outside of things and more of an observer or not part of the mainstream, you have a slightly different view of society. And I think that can be very helpful and can change how you treat other people and how you see things. So, yeah, it's helped me love the people I've loved and have the life I've had, so I'm very lucky."
Cooper came out to the public in 2012. At the time, he said in a statement that he "couldn't be happier, more at ease with himself, or more proud." The journalist was the first openly gay person to lead a presidential debate in 2016.
Cooper had his first child, a son named Wyatt Morgan, in April of last year. Last month, he said that being a dad is "truly the best thing that's ever happened to me."
During an episode of SiriusXM's Quarantined with Bruce, he talked about becoming a parent. He said, "I wish I had done it sooner."
"When I was 12 and knew I was gay and thought about my life, it always made me sad because I thought, 'I'll never be able to have a child.'" Cooper said in June for the first Pride issue of PEOPLE magazine. "My dream has come true."
Cooper and his ex-partner Benjamin Maisani raise their son Wyatt together.
Related stories Recommended By Writer: