The New Zealand payments market has continued to experience exponential growth throughout the digital age, which has much to do with the evolving nature of the underlying technology.
This trend shows no sign of abating anytime soon, with the market expected to grow at a CAGR of 15.97% between now and 2027. This sustained growth indicates a highly evolved electronic payments market in NZ, with cash continuing to lose ground to channels such as contactless and e-wallets.
But how exactly have payments evolved in New Zealand recently, and how has this been mirrored in the nation's online gambling industry? Let's get into it!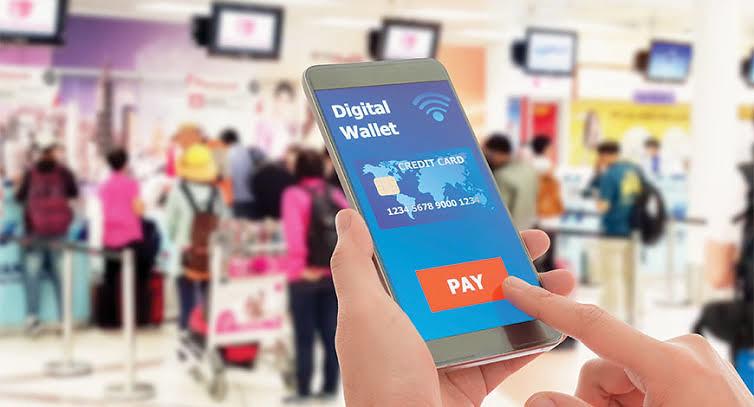 Image Credit: Flickr
The Evolution of Payments in New Zealand
As with most economies, cash was once king in New Zealand, but there's no doubt that fiat notes and coins have become markedly less popular over time.
Although this trend was briefly interrupted during the coronavirus pandemic (which saw the demand for cash increase sharply in New Zealand and across the globe), cash is still used sparingly and much less popular than contactless or e-wallet payments.
It's thought that many people flocked to cash due to concerns of digital currency being made mandatory in the wake of the pandemic, creating a scenario where the Reserve Bank in NZ issued $800 million in cash in the weeks before the March National lockdown (compared to just $150 in March 2019).
With normal service having now been resumed, major payment players in NZ (such as Visa and MasterCard) are investing big in contactless, with maximum transactional limits having already been hiked from $80 to $200 in April 2020.
This has certainly contributed to the increased use and adoption of contactless methods. An EFTPOS NZ9 analysis highlights that contactless payments peaked at 37% of all terminal transactions during the initial 2020 lockdown. Conversely, contactless payments accounted for just 10% of transactions before March 2020, with the pandemic clearly accelerating the adoption of this technology and rendering cash increasingly moribund.
This has proved to be habit-forming, too, with contactless payments remaining highly popular among NZ consumers and continuing to offer greater convenience.
In terms of online transactions (which saw a huge growth throughout 2020 due to the increased adoption of digital commerce), e-wallets continued to gain market share. This was especially true in the case of widely accepted platforms such as PayPal, POLi, and Skrill, which now dominate the market behind trusted credit card providers.
Unsurprisingly, PayPal emerged as the most popular e-wallet in New Zealand, accounting for 30% of all online payments last year. The brand has also continued introducing many trusted New Zealand retail and service suppliers over time while even incorporating selected cryptocurrencies into some markets.
How Have Payments Evolved in the NZ iGaming Space?
Like the nation's payments sector, New Zealand's online gambling market has also experienced a significant explosion since 2020, peaking at a value of $195 billion at the end of 2022.
What's more, the value of the marketplace is expected to grow to an impressive $320 billion by the beginning of 2026, and there's there no doubt this expansion is being driven in part by the proliferation of secure online payment methods.
Of course, contactless isn't an option when gambling online, so e-wallets have an even bigger share in the lucrative iGaming market. This means you'll find many operators that accept PayPal, Neteller, and POLi, while Skrill casino platforms have become increasingly popular.
From a player's perspective, however, the question remains: What are the main benefits of wagering at a Skrill casino or through a similar e-wallet?
Well, the first consideration is that Skrill transactions are instant, which means that any casino withdrawals made into your account will only be delayed by the internal processing speeds at individual online casinos.
This is a huge boon, as is the fact that the Skrill platform is inherently secure. More specifically, individual Skrill accounts are protected by two-factor authentication, which helps to minimize the risk of hacking and fraudulent activity.
At the same time, your Skrill transaction details and personal financial datasets are kept safe by 128-bit SSL encryption, certified by VeriSign, and introduce an additional layer of protection when making deposits and withdrawals.
As a Skrill user, you'll also benefit from low or minimal fees, as receiving money into your account (even in the form of iGaming winnings) won't be subject to any charge. So, although a flat fee of 3.99% applies when exchanging currency through the site, you can wager through Skrill without compromising the value of your earnings.
Of course, you may find that some casinos prevent customers from opting into welcome bonuses through Skrill due to the fees that the payment provider may charge to casinos. However, this is a relatively small consideration, and you can always use multiple e-wallets when wagering online.