Gwyneth Paltrow's ideas about what makes someone healthy have been known to cause a debate on the internet. Her latest news, this time about what she eats, is also making a lot of noise.
In a recent episode of "The Art of Being Well," a show hosted by Will Cole, who has a doctorate in natural medicine, the founder of Goop talked about how she takes care of her health every day, including what she usually eats.
Now that it has been seen over 3 million times on TikTok, a clip of the interview shared to the @dearmedia account of the podcast network has received backlash from users and support for Paltrow.
Here are the facts.
Is Gwyneth Paltrow A Vegetarian?
Gwyneth Paltrow is not a vegetarian. Gwyneth Paltrow talked about what she eats on an average day, and it's surprisingly easy. "I've become more of an omnivore," says the woman who started Goop.
What Does Gwyneth Paltrow Eat Daily, And Why Are People Mad?
Paltrow talked about how she stays healthy hour by hour in the show. She started by saying, "I do a nice intermittent fast." "I usually eat around noon." And in the morning, I'll eat things that won't increase my blood sugar. So, I'm drinking coffee."
She said that after her coffee, she often has soup for lunch. She eats "bone broth," made by boiling bones, thought to be good for your health.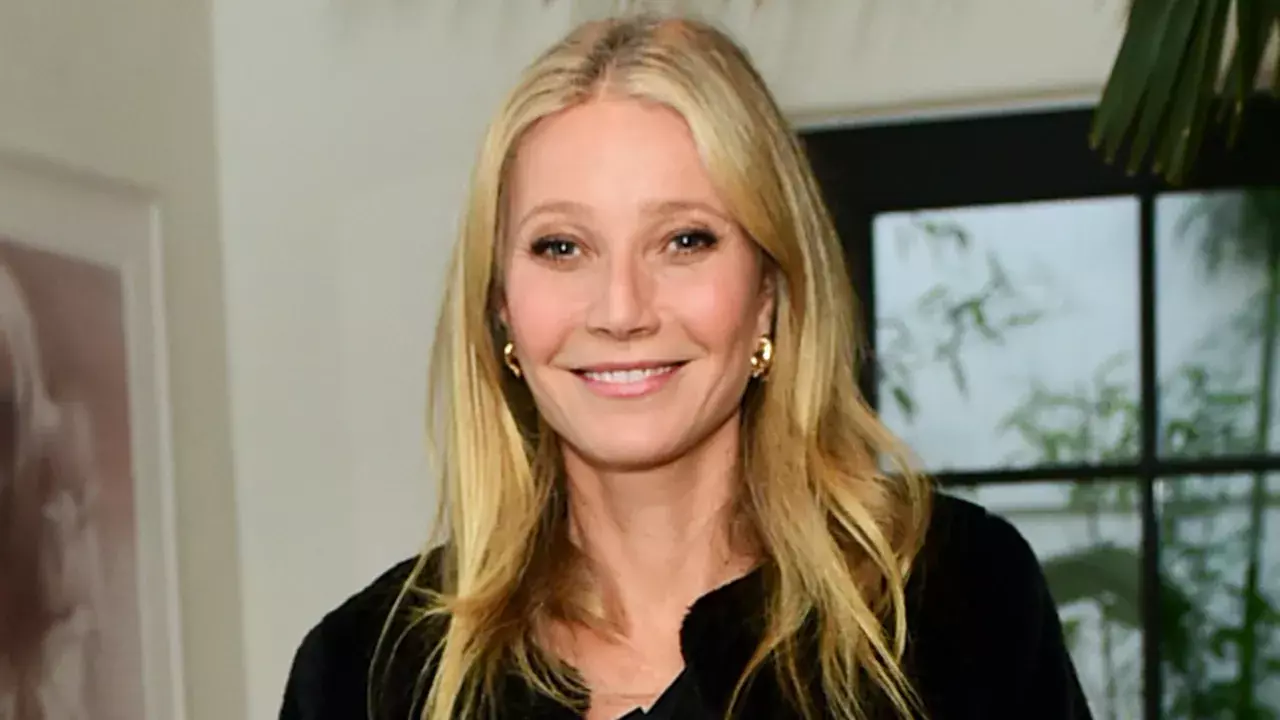 Paltrow said that she tries to move for an hour every day, whether it's a walk, Pilates, or her "Tracy Anderson," which is the work of an exercise guru.
She says, "Then I go to the sauna." "After I dry brush, I go to the sauna. So I do my infrared bath for 30 minutes." She eats dinner early in the evening after finishing this process. She says, "For dinner, I try to eat paleo-style." "There are a lot of veggies. Supporting my detox is very important to me."
How Did People React To Paltrow's Dietary Habits?
In the TikTok video's comments, people added how many calories Paltrow probably eats in a day and asked questions.
"Why do we recommend going hungry as a "health routine?" someone wrote.
Others called Paltrow "the mother of all almond moms," a term for a parent who thinks about health and wellness in terms of food culture. According to what the Internet says about almond moms, they tell their kids to eat a handful of almonds instead of a big meal when hungry.
Commenters pointed out that the unfavorable reactions to Paltrow's video also show how people feel about diet culture is changing: "We are so over the almond mom culture being normal. It's great!"
Critics soon went beyond the comments and started to include famous people.
In a video on her TikTok account, plus-size model Tess Holliday, who has been open about her fight with anorexia, talked about Paltrow's health routine.
In the video, she says, "Bone broth is not a good meal." "Then, at the end of the day, you should only eat vegetables."
Holliday says Paltrow has a "platform" of impact because she runs a wellness brand. Sharing her habits this way could hurt a younger group that is easily influenced.
"I'm not here to judge what people put in their bodies, especially since I have a restrictive eating disorder," she says. "But this isn't normal, and it's making a whole new generation of young people think that eating like GP is normal or OK."
Some celebrities, like former "Real Housewives of New York City" star Bethenny Frankel, agree with Paltrow's statement.
In an Instagram video, Frankel says that her words aren't meant for 18-year-olds but rather for middle-aged moms. In the video, she asks, "Why does it matter that Gwyneth Paltrow says she drinks bone broth for breakfast and fasts sometimes?"
Whether you like to drink bone broth or spit it out, you can't deny that Bone broth talk was everywhere this week because of Paltrow.
A recent Instagram post by "Game of Thrones" star Maisie Williams shows that the word is getting around. In the caption, the star wrote, "Week one of the Gwyneth Paltrow diet." This made some fans worry that she was promoting Paltrow's diet, while others thought she was ironic.
Williams talked to fans who thought she was in on the joke by giving them kiss emojis in the comments section.
Read More:
Is Bone Broth The New Jade Egg?
This isn't the first time Paltrow's health claims have made the news. Paltrow's health and wellness brand, Goop, was fined $145,000 in 2018 for making false claims about one of its goods.
The company said that putting egg-shaped items into the vagina for an hour, like a $66 one made of jade or a $55 one made of quartz, would have many health benefits, like balancing hormones and regulating hormones the menstrual cycle.
Heather Wilson, a spokesman for Goop, said when the news of the settlement came out, it didn't mean the company was at fault. "No one has complained to the company about these product claims,"
In 2021, Paltrow showed how she put sunscreen on Vogue's YouTube channel as part of her daily skincare and wellness practice. How to do it? Not much, and only on her nose, lips, upper lip, chin, and upper lip. She said, "I don't put sunscreen on from head to toe." Dermatologists spoke up and said that the practice was dangerous.
Paltrow's Reaction To The Bone Soup Backlash?
On March 17, after four days of talking about bone broth, Paltrow shared a video to her Instagram stories to explain how she does things.
She started by telling the people who follow her on Instagram that she doesn't just eat bone broth and veggies.
Paltrow said that she and her doctor developed the diet to help with the inflammation caused by her long COVID. (Early research has in animals linked long COVID to inflammation in some parts of the body, according to the National Institutes of Health.)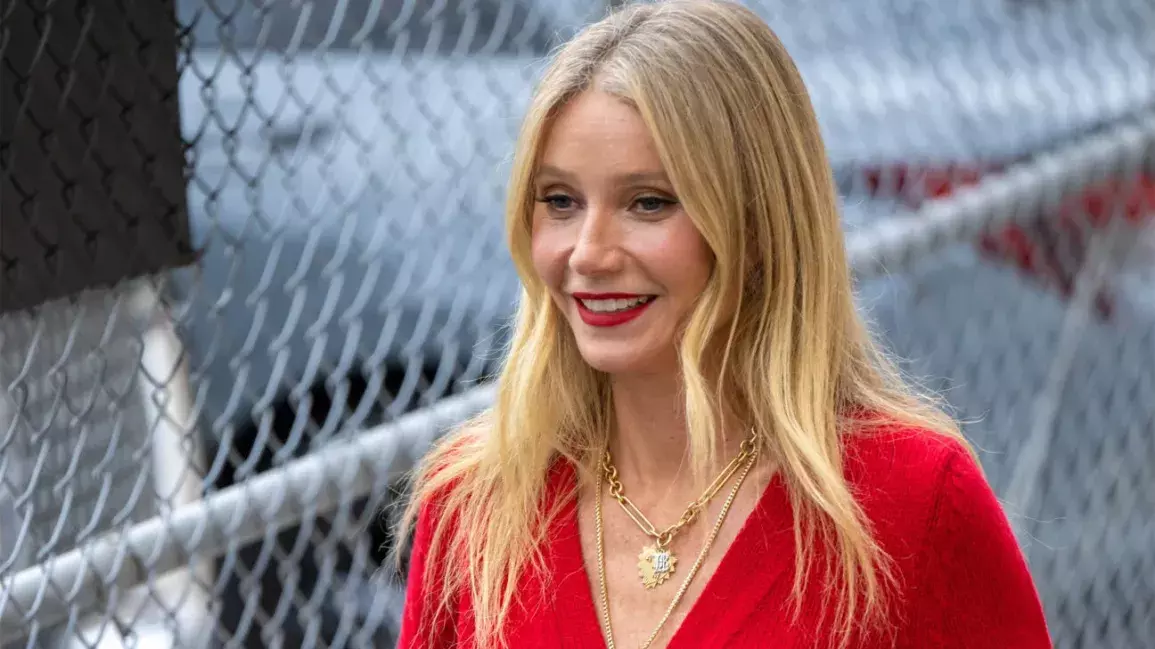 Paltrow said that she eats cooked vegetables, protein, and healthy carbs on top of what she lists in the show.
"This was a clear account of my talk with my doctor. "No one else should take it as advice," she says. "It's just what has worked for me, and it's been very powerful and perfect. This doesn't mean I eat this way every single day."
Paltrow says that sometimes she eats whatever she wants, even french fries. She says, "My starting point has always been to try to be healthy and eat foods that really calm the system down."
Be Entertained and informed with the latest news at thetecheducation.com! From the hottest trends to the most breaking news. And Also, Follow us on social media: Facebook, Pinterest, Twitter, and Linkedin. And be part of the movement! Share your thoughts, ideas, and opinions with us.