Smith was a running back in college and the NFL. During his career, he was the NFL's all-time top runner. Off the field, he was married to Southall for 20 years. Southall used to win beauty pageants. Smith and Southall had kids from past relationships, but the ex-NFL player talked about how they ran their home as a team while married.
Even though Smith and Southall were splitting up, they planned to keep their kids as their top concern. So keep reading this post to learn more about Emmitt Smith's Wife and their relationship.
Who Is Emmitt Smith's Wife?
Patricia Southall was the wife of Emmitt Smith. Emmitt Smith and Patricia Southall got married on April 22, 2000. Emmitt Smith Tweeted his wedding picture on his 20th wedding anniversary and wrote a heartful message for his wife.
You can see his Tweet below:
20 Years…. It takes my breath away knowing I have you in my life each and every day. You are my best friend, best business partner and best mother. I will always be here for you and I can't wait to see what the next 20 hold for us @PatSmithTY!! Love, E ❤️ pic.twitter.com/a4GPJRCqMr

— Emmitt Smith (@EmmittSmith22) April 23, 2020
Southall is a woman of many talents. In her Instagram bio, she wrote that she is a speaker, director, entrepreneur, CEO of Pat Smith Enterprises, and the founder of Treasure You. Southall was also a beauty queen, the first African American woman to win the title of Miss Virginia USA.
In 1994, she came in second place at the Miss USA Pageant but lost her mother while she was preparing. Southall was named one of Dallas's top 10 most beautiful women in 2011 and part of the Vogue 100.
Southall's mom wasn't the only member of her family with cancer. Her father di*d a few months before her sister Pam Southall was told she had stage four colon cancer. In 2021, Southall posted a picture of herself, her sister, and her late father. She said that her sister "lives with hope and joy."
You can See That Instagram post below:
View this post on Instagram
In The Year 2022, They announced their divorce news:
Before getting married on April 22, 2000, Southall and Smith were together for three years. In 2020, they said in a united statement that they were breaking up but had not yet divorced. Smith and Southall both said:
"We publicly share that after much contemplation and prayer, we have decided to separate."
How Many Kids Do Emmitt Smith And Patricia Southall Have?
Emmitt and Patricia had three children from their marriage. They also had children from their previous marriages. On January 15, 1996, Southall had her first daughter, Jasmin Lawrence, while she was still married to Martin Lawrence. Smith also had a daughter named Rheagen Smith from a past relationship.
Emmitt James Smith was born on May 15, 2002. He was Smith and Southall's first child after they got married. Skylar Elizabeth Paige Smith, their first child, was born on October 15, 2003, and Elijah Alexander James Smith, their youngest, was born on September 22, 2010.
Southall and Smith came together in May to enjoy their daughter's graduation. She put up a picture of the parents happy as they stood on either side of their daughter.
View this post on Instagram
Let's Check out some more celebrities' Wives and their Luxury lifestyles:
Emmitt Smith's Wife Previously Married Martin Lawrence
Southall allegedly met Lawrence in 1992 while working at a media office. They married in January 1995 and had a daughter a year later. After Southall filed for divorce, the situation of their marriage deteriorated. She accused Lawrence of substance ab*se and drinking and feared for her and their daughter's lives.
Lawrence and his attorneys did not react to Southall's charges of psychotic rants, threats, and an account of a night in 1996 when he veered his automobile over the edge while Southall was there during their divorce procedures.
Patricia Southall's life after Martin Lawrence improved as she remarried and had additional children. Despite their decision to split, Southall and Smith stayed on good terms, managed their joint companies and charities, and cared for their blended family.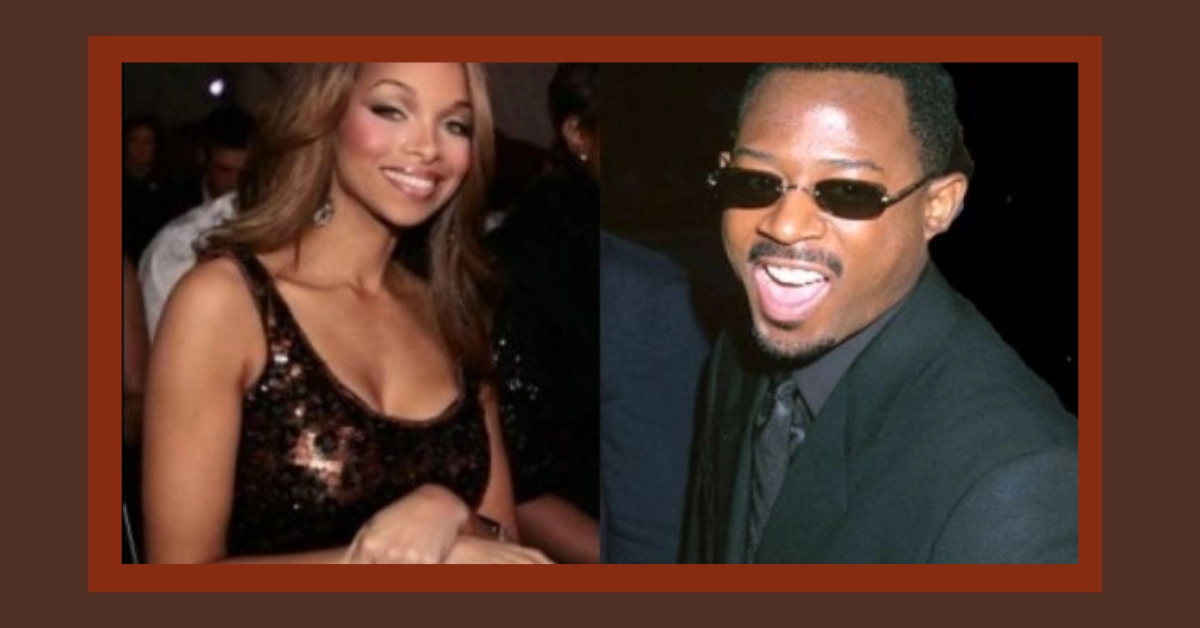 Conclusion: Emmitt Smith, the NFL's all-time leading runner, married former beauty queen Patricia Southall for 20 years. They prioritized their children while co-managing their house. Despite their divorce, they remained loving parents. Patricia's accomplishments transcend beyond pageantry, and their mixed family has thrived despite adversity. Their narrative exemplifies love, resilience, and dedication.
We appreciate your readership! If you found this post helpful, please bookmark thetecheducation.com to find it again easily.