If you're tired of waiting for web pages to load, videos to buffer, or your online games to stop lagging, you're not alone. Slow internet can be a real headache, especially when it disrupts your work, entertainment, or even just trying to connect with friends and family online.
It's like waiting in a never-ending line at your favorite coffee shop, only to find out they're out of your preferred brew. But don't worry, as we're here to solve this together.
If you have satellite internet and it's been a constant source of frustration, here are six easy tips to improve your satellite connection. No need to be a tech wizard – whether you're a HughesNet, Viasat, or Starlink subscriber, these strategies can help you make the most out of your satellite internet service. So, let's dive right into these practical solutions: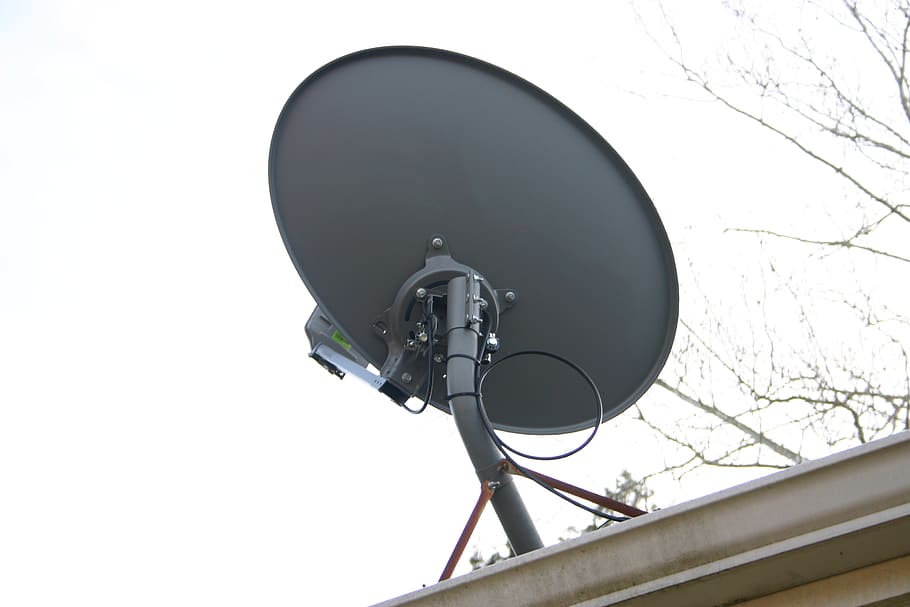 Find the Perfect Spot for Your Dish
Imagine your satellite dish as a super-sensitive radio antenna that needs to catch signals from space. To do that, it needs a clear view of the sky, much like your phone needs a good signal to make calls.
Trees, tall buildings, or anything blocking its line of sight can weaken your internet connection. So, when setting up your dish, choose a spot with an unobstructed view of the sky. This simple move can lead to a more robust connection.
Check for Loose Cables
Remember that time your headphones kept cutting out because the wire was loose?
The same can happen with your satellite internet if the cables connecting your dish and modem are not snugly connected. Take a look at them, and if any are loose, tighten them up.
Think of it as making sure all the wires in your TV are plugged in correctly so you can enjoy your favorite show without interruptions.
Keep Your Dish Clean
Dust and dirt can build up on your satellite dish over time, like how your car gets dirty after a long road trip. These pesky particles can interfere with your signal.
So, grab a soft cloth and gently wipe down your dish now and then. It's similar to cleaning your glasses to see more clearly.
You should also make sure that there are no obstructions around your dish, like leaves, tree branches, bird droppings, and other things that can get in the way.
These obstructions affect your internet signal, so make sure to clear the area around your satellite dish to keep your signal strong and consistent.
Update Your Modem Software
Your modem is like the control center for your internet connection at home. Just like you update your phone or computer for better performance, your modem needs updates too. Manufacturers release these updates to improve how your modem works.
Check their website or contact their support to see if there's a new software version available for your modem. It's like updating your apps to enjoy new features and improvements.
Schedule Downloads and Updates Wisely
Think of your internet as a busy road. Too many cars (or data) trying to use it at once can lead to a traffic jam and slow everything down.
To avoid this, schedule your large downloads or updates during times when you're not using the internet heavily, like late at night. It's similar to running errands when the stores are less crowded to save time.
Limit Streaming Quality
If you enjoy streaming movies or shows, you can help your internet by choosing a lower-quality setting. Most streaming services give you the freedom to adjust the video quality.
Picking a lower resolution uses less internet data. So, if your internet is acting up, consider lowering the video quality while you watch. It's like choosing the right size for your TV screen—it still looks good, but it's gentler on your connection.
The Bottom Line
By putting these practical tips into action, you can regain control of your satellite internet connection and enjoy a smoother online experience. Slow internet doesn't have to be a constant headache.
With these simple adjustments, you'll be saying goodbye to buffering, lag, and frustrating load times. So, keep these tips in mind and make them a habit for a smoother online experience.