The Passion of the Christ was released in theatres sixteen years ago. Audiences were warned to prepare for a genuinely authentic depiction of the crucifixion of Christ.
From the beatings to the floggings to the act of being nailed to a cross, actor Jim Caviezel, who portrayed Christ in the film, can claim that he has genuinely suffered for his career.
How Jim Caviezel Got The Role?
Jim Caviezel agreed to play Jesus Christ because he thought playing such an important person in history would be an honor.
In 2004, he told the National Catholic Register that Mel Gibson didn't ask him right away to play Christ. The star of "Lethal Weapon" had to learn more about Caviezel first.
"Everything started when my agent called to tell me Mel Gibson's business partner wanted to meet me. I found out later that it was just a ruse to find out who I really was. Mel asked, "Do you really know how Jesus died?" Then I realized what was happening and said, "You want me to play Jesus, don't you?" He looked at me, stopped, and said, "Yeah."
Jim Caviezel Suffered A Severe Injury On Set
During the filming of The Passion of the Christ – [Jim] Caviezel lost 45 pounds, was struck by lightning, accidentally scourged with a whip twice, leaving a 14-inch scar, had his shoulder dislocated, and suffered from pneumonia and hypothermia from hanging mostly naked on a…. pic.twitter.com/JdUjhDv5aA

— Jessi Arabou (@JessiArabou) October 10, 2019
Caviezel had severe physical damage. Even though the director and team did everything they could to keep the actor from getting hurt, he still did.
In his conversation with the media source," he continued in his conversation with the media outlet. "I was spit on, beaten, and I carried my cross for days, over and over the same road; it was brutal. . . People have asked me, 'Were you scared about getting this film?' And I say, 'Yes, a part of me.' "
The 51-year-old talked about how most of the blows were meant to miss him in a scene where Christ is whipped with a leather rope.
But he said, "One of them missed, and it hit me right in the back." "It tore the skin off my back, but I couldn't scream because the pain knocked the wind out. It was so horrible that I lost my voice before I could scream.
Related Stories Recommended By Writer:
After Making "The Passion Of The Christ," Caviezel Had To Have Two Heart Surgeries
After filming in Italy mid-winter, the star was exhausted while wearing only a thin loin cloth. He got bronchitis, and none of his limbs could feel anything.
Caviezel getting hit by lightning twice was the most painful and scary injury for the actor and the team to see. Once during the Sermon on the Mount scene and again during Jesus' death on the cross.
Caviezel told Wall Street Journal writer Peggy Noonan, "We were filming the Sermon on the Mount." "It was quiet for about four seconds before it happened, and then it felt like someone hit my ears. People started screaming when I had about seven or eight seconds of soft pink color. They said I had a fire on the left side of my head that lit all over my body. I can only say that my hair looked like Don King did it."
Even though the actor may have looked funny at the time, it wasn't so funny when he found out that the lightning hits had caused him to need open-heart surgery.
In 2018, he told Catholic News Service, "The movie almost killed me. I was one of the few people who got hit by lightning. It was cold for five and a half months. Because of that movie, I had two heart surgeries, one open-heart surgery."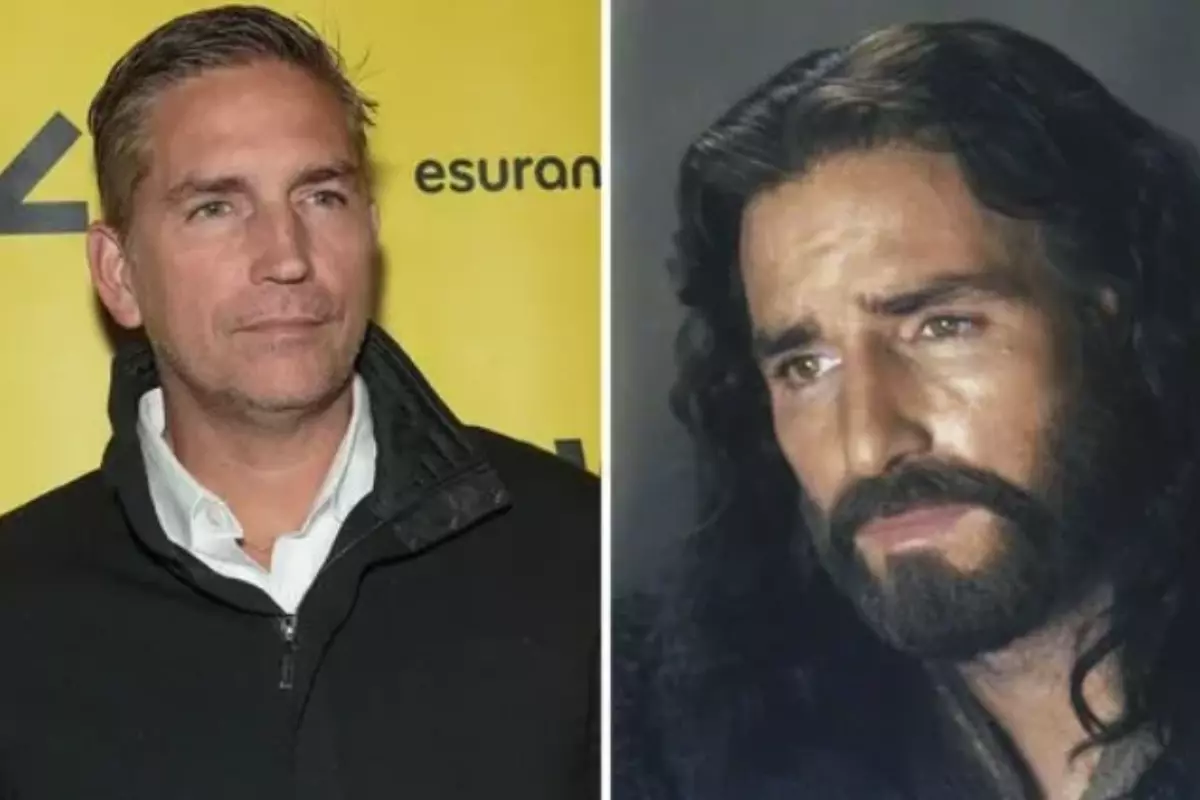 Ultimately, Caviezel thinks his pain to play Christ in his distress was worth it.
"It was terrible to go outside at night when it was cold and windy. We were at the top of a rock that was 1,000 feet high, and the wind would come down on top of it. My left shoulder was out of place. I was also sick with pneumonia. He said, "I got really sick." "But you wouldn't have seen that performance if we had shot that movie in a studio. Did it pay off? Absolutely."
Be Entertained and informed with the latest news at thetecheducation.com! From the hottest trends to the most breaking news. And Also, Follow us on social media: Facebook, Pinterest, Twitter, and Linkedin. And be part of the movement! Share your thoughts, ideas, and opinions with us.