Charissa Thompson is an American television personality and sportscaster. She received her bachelor's degree from the University of California, Santa Barbara. Thompson's previous employers include Fox Sports 1, NBC, GSN, Versus, the Big Ten Network, and ESPN.
She has co-hosted the Fox Sports Live and Extra television shows. She previously co-hosted the ESPN2 show SportsNation before taking over as anchor of Fox Sports Live in 2013.
Thompson has served as an ice level reporter for Versus for the NHL, a sideline reporter for the Big Ten Network, the NFL on Fox and Fox Sports Net, a co-host on Best Damn Sports Show Period, and a host for the ESPN series Numbers Never Lie.
Charissa Thompson Boyfriend
Charissa Thompson boyfriend, Steven Cundari, is a man of many accomplishments with a discreet personal life. Following Thompson's divorce from her former spouse, their friendship developed.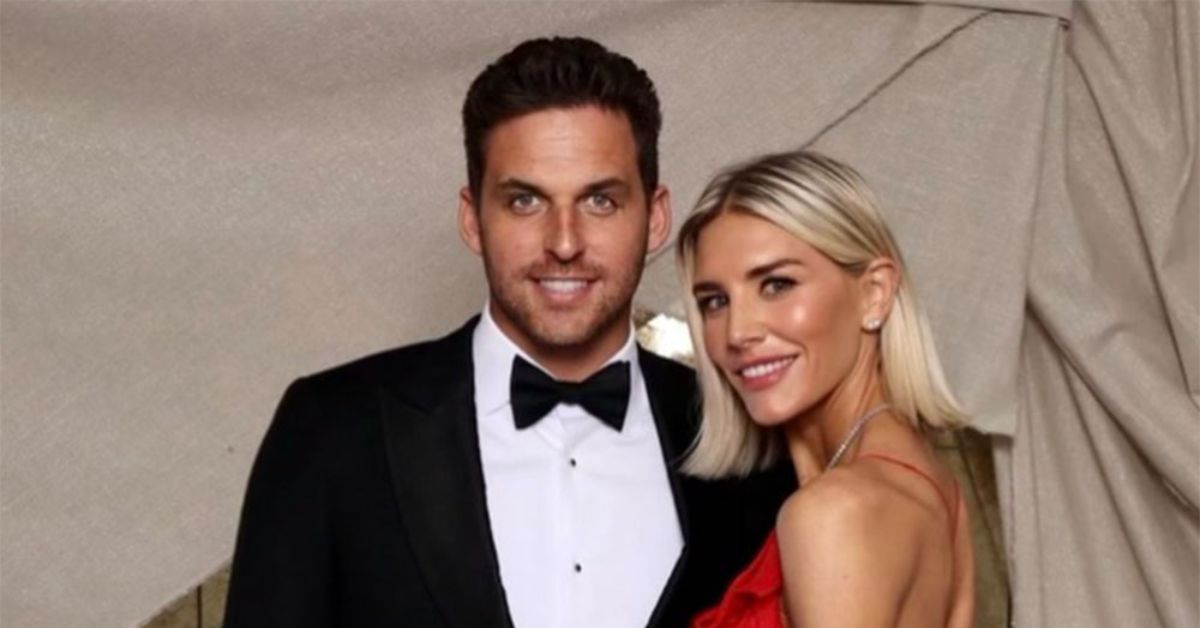 In July of the same year, the sports broadcaster posted on the platform again, publicly proclaiming her love for the entrepreneur. This occurred following their attendance at a friend's wedding. According to the TV personality's post "And @stevencundari I love you so much, you're forever my favorite date. "
View this post on Instagram
In 2022, the couple announced their love on Instagram by posting images from their trip to Italy, where they donned similar green attire. Surprisingly, this appears to be Cundari's only couple photo on his Instagram page.
View this post on Instagram
Check out the articles we've provided below if you want to learn more about the relationships of other famous people:-
Steven Cundari's Girlfriend Was A Married Woman
Thompson and Cundari began dating after Thompson filed for divorce from her ex-husband, sports agent Kyle Thousand, in April 2022, citing "irreconcilable differences" as the basis for their split.
Thompson asked the court not to mandate spousal maintenance in her divorce file, emphasizing her wish for a smooth separation free of financial concerns. The previous couple had no children.
The former couple married in a modest wedding ceremony in Scottsdale, Arizona in February 2021. Thompson claims that her and her ex-husband's wedding was a last-minute choice because of COVID-19 pandemic limitations in California.
Check out the below tweet:-
Huge congratulations to Kyle Thousand and Charissa Thompson! Beautiful wedding, spectacular couple…You both look amazing! Kyle crushing David August Couture, but we all agree…Charissa still wins…Stunning! #DavidAugustClothing #DavidAugustWeddings pic.twitter.com/xoOPrl0QYy

— David August Inc. (@DavidAugustInc) February 1, 2021
Thompson revealed their relationship at the time and indicated that she intended to preserve her last name and would consider changing it after they had children. They had no plans for a honeymoon because she was focused on saving for the future.
How tall is Charissa Thompson?
Charissa Thompson has a height of 168 cm, which is equal to 5 feet 6 inches. Her elegant stature compliments her imposing on-screen personality, giving her a commanding presence in the world of sports broadcasting.
She maintains a healthy and lean physique at 119 lbs (54 kg), indicating her commitment to an active and balanced lifestyle. Her height and weight are more than just statistics; they indicate her dedication to staying in shape so that she may continue to flourish in her work as a television host and sports pundit.
If you want to stay up to date on information on other celebrities' personal lives, such as their spouses, divorces, relationships and more you may follow our website thetecheducation.com and read our most recent posts.