Canadian singer Céline Marie Claudette Dion CC OQ was born on March 30, 1968. She is known as the "Queen of Power Ballads" because of how strong and well-trained her voice is. Pop, rock, R&B, gospel, and even classical music are all parts of her sound. She has mostly sung in English and French on her records, but she has also sung in Spanish, Italian, German, Latin, Japanese, and Chinese.
What illness has Celine Dion been diagnosed with that impacts her vocal abilities? This condition has notably influenced her singing voice, causing concern among fans and music enthusiasts worldwide. How has it affected her career and performance? Dive into the details to understand the challenges faced by the iconic singer.
What Disease Does Celine Dion Have?
Celine Dion, the globally celebrated vocal powerhouse synonymous with emotive ballads that have touched countless hearts, recently made a heartbreaking revelation concerning her health. The iconic songstress disclosed that she has been diagnosed with Stiff Person Syndrome (SPS), an uncommon neurological disorder. This ailment, characterized by distressing muscle spasms and pronounced rigidity, has had profound implications for Celine's daily life and career.
As a consequence of the detrimental effects of SPS on her vocal capabilities and her mobility, she has found herself in a position where she needs to reconsider her professional commitments. This has led to the postponement or outright cancellation of several of her scheduled performances, including her much-anticipated tour dates and the coveted Las Vegas residency.
You can read more about Celine Dion's illness in deep via given below twitter link:
Celine Dion's sister Claudette Dion shares health update on the singer's battle with stiff-person syndrome:

"It's an illness we know so little about. There are spasms – they're impossible to control. You know who people often jump up in the night because of a cramp in the leg or… pic.twitter.com/vutY81p2uE

— Pop Crave (@PopCrave) September 3, 2023
This unfortunate turn of events has sent ripples of concern and support among her legions of fans and the broader music community.
How is Celine Dion Doing in 2023?
In May 2023, Dion told the world that she was canceling her world tour, which was supposed to last until October. She also gave a report on her health.
"I'm working really hard to build back my strength, but touring can be very difficult even when you're 100%," she said in a message to fans on her website. "Even though it breaks my heart, it's best that we cancel everything now until I'm really ready to be back on stage again. I want you all to know, I'm not giving up… and I can't wait to see you again!"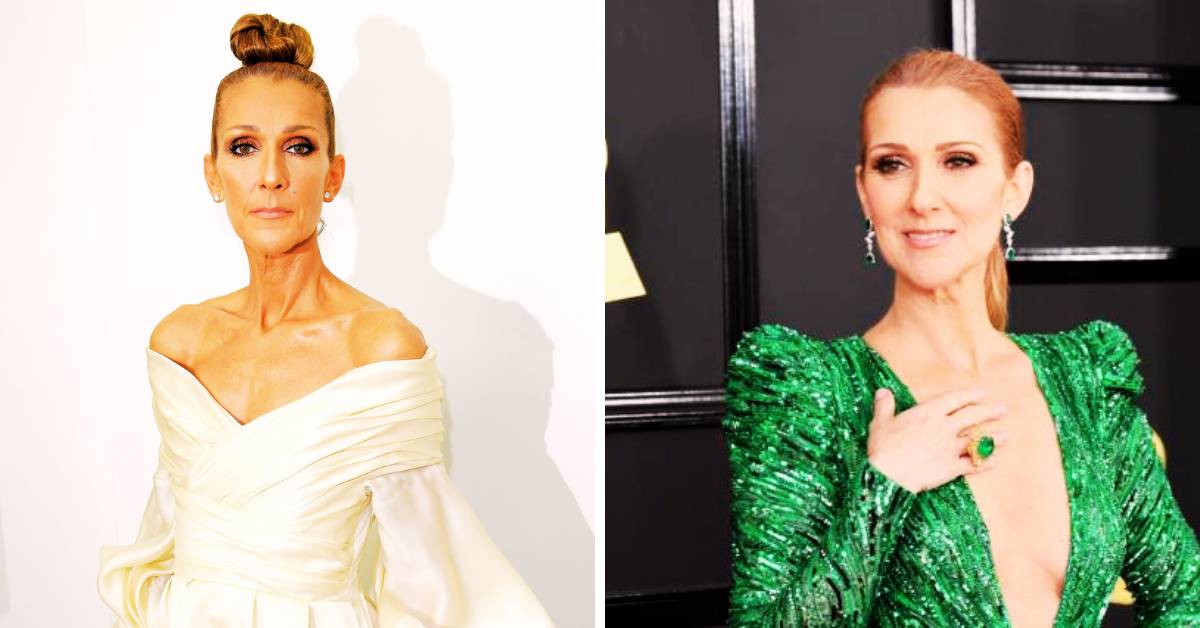 Dion also played herself in the romantic comedy "Love Again," which also stars Priyanka Chopra and Sam Heughan. Dion gave the movie's music five new songs, including the ballad "Love Again."
What is Stiff Person Syndrome?
Stiff Person Syndrome (SPS) is a rare condition that influences both the nervous and immune systems. One of its primary manifestations is the uncontrollable stiffening and spasming of muscles, often triggered by everyday stimuli like noise, light, or emotional events. These spasms aren't merely uncomfortable; they can be profoundly painful, sometimes causing individuals to fall and sustain injuries, including fractures.
The onset of SPS typically centers around the trunk and abdomen. However, as it progresses, symptoms can radiate, affecting other body areas. Beyond the physical challenges, SPS also has a psychological dimension. The unpredictability and pain associated with the disorder can lead to heightened levels of anxiety and even depression in those afflicted. Understanding this disorder is vital, given its impact on both physical and mental well-being.
How is Stiff Person Syndrome Treated?
Stiff Person Syndrome (SPS) doesn't have a definitive cure, yet a variety of treatments exist to alleviate its symptoms, enhancing the quality of life for those affected. Therapeutic options encompass pharmaceutical approaches such as muscle relaxants to alleviate rigidity, anti-anxiety medications to manage stress-triggered reactions, painkillers for symptomatic relief, and immunosuppressive drugs to modulate the overactive immune response.
Beyond pharmacological interventions, some individuals with SPS find respite in physical therapies, which can help maintain mobility and flexibility. Additionally, psychotherapy can be beneficial, addressing the psychological impacts of living with the condition.
Some even turn to alternative therapies, like acupuncture or massage, which may offer relief for some. It's pivotal to note that each patient's journey with SPS is unique, necessitating a tailored treatment approach based on the severity and specific challenges they face.
What do you know about Alice Finch's health and What happened to Irene Cara? For more information, click on the pages below:
How Does Celine Dion Deal With Being a Stiff Person?
Celine Dion, amidst her health challenges, has been on the path to recovery with assistance from a dedicated team of medical professionals and daily therapeutic treatments. Additionally, the unwavering support from her children and close friends has played a crucial role in her healing journey.
Celine has candidly expressed that even in her best health, the rigors of travel can be demanding. To her devoted fans, she has conveyed heartfelt regret for postponing or canceling her shows, assuring them of her enduring spirit. She promises to grace the stage once she feels fully prepared. Throughout this period, she's profoundly grateful to her fans, valuing their patience and compassion during her recuperation.
Want to know what you can trust about health and well-being? Add our website to your list of favorites and come back often to read the latest news.