Celine Dion's Courage World Tour has been cancelled due to her ongoing struggle with a terminal neurological illness.
The legendary singer, now 55 years old, posted an update on her health on Instagram.
"It is with tremendous disappointment that we have to announce today the cancellation of the Courage World Tour," Dion began her in-depth post.
"I'm so sorry to disappoint all of you once again. I'm working really hard to build back my strength, but touring can be very difficult even when you're 100%," she added.
"It's not fair to you to keep postponing the shows, and even though it breaks my heart, it's best that we cancel everything now until I'm really ready to be back on stage again. I want you all to know, I'm not giving up … and I can't wait to see you again!"
Celine Dion announced her courage world tour cancellation in her Instagram post
The "My Heart Will Go On" singer stunned fans in December when she revealed that she had been diagnosed with stiff person syndrome, which she noted, "affects something like one in a million people."
The Cleveland Clinic describes stiff person syndrome as "a rare autoimmune movement disorder that affects the central nervous system (the brain and spinal cord). People with this condition first experience a stiffening of the muscles of their trunk followed, over time, by the development of stiffness and rigidity in the legs and other muscles in the body."
Celine Dion is attending her son's wedding in a wheelchair
So pathetic. Everything in Life is temporary. The famous successful singer Celine Dion can no longer walk nor lift any part of her body.she never wished for this at 55 but that's what fate brought to her. What ever level, condition or status you are now, it's for a while.… pic.twitter.com/dSaf60kVEa

— Prof. Bholanath Dutta (@BholanathDutta) May 26, 2023
Dion kept explaining to the audience how they could get their money back for their purchased tickets.
"Tickets purchased for the forty-two cancelled dates will be refunded via the original point of sale. For further ticket inquiries or options, ticketholders should reach out to their original point of purchase," the post said.
In a heartfelt video posted to Instagram last year, Dion said that she had been having mobility issues and that a medical condition had damaged her voice.
"While we're still learning about this rare condition, we now know this is what has been causing all of the spasms I've been having," she said. "Unfortunately, these spasms affect every aspect of my daily life, sometimes causing difficulties when I walk and not allowing me to use my vocal cords to sing the way I'm used to."
Due to "severe and persistent muscle spasms," Dion announced in January 2022 that she would be canceling the remainder of her North American "Courage" tour dates.
Health problems leave everyone helpless. Health-related information about some famous personalities is given below:
After making the announcement, Dion rescheduled her following concert dates from February 24 to April 11, 2023, to March 6 to April 22, 2024, and cancelled her upcoming summer concerts from May 31 to July 17, 2023.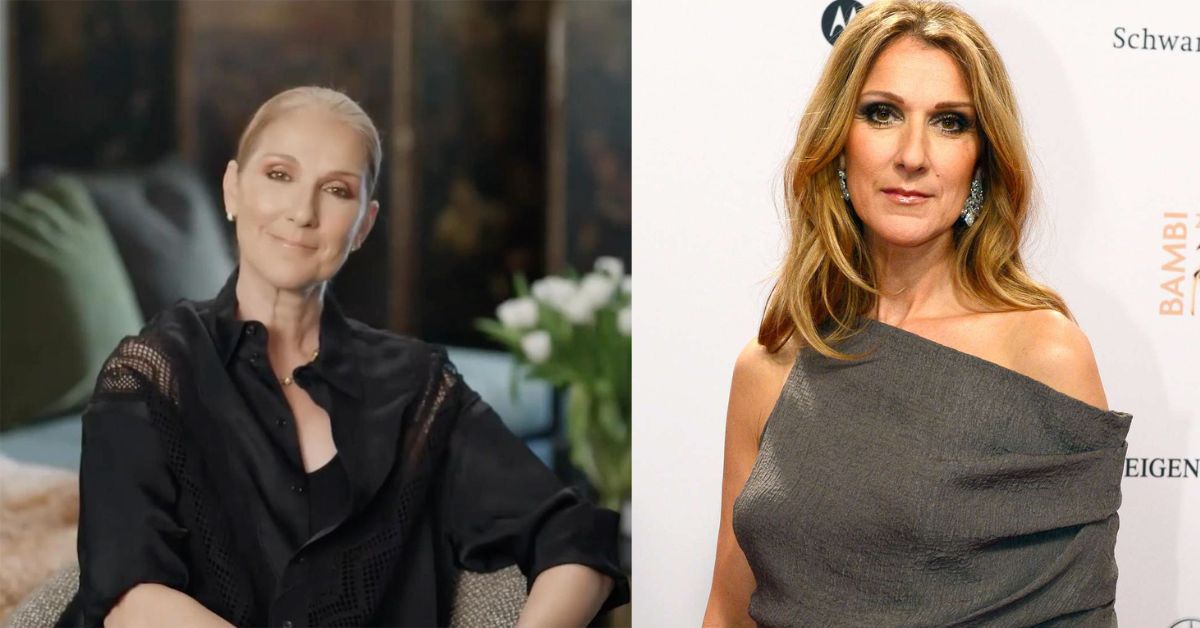 Dion fought back tears as she directly addressed her fans, saying, "I miss you so much. I miss seeing all of you — being on the stage, performing for you."
"I always give 100 percent when I do my shows," she told fans in the previous video. "But my condition is not allowing me to give you that right now. For me to reach you again, I have no choice but to concentrate on my health at this moment.
"And I have hope that I'm on the road to recovery. This is my focus. And I'm doing everything that I can to recuperate."