Many of us panicked when we realized we had accidentally lost an important text message. The good news is that text messages you delete might not be gone for good. If you move quickly, you might be able to get them back. We have written this post to help people recover their deleted texts, whether an iPhone or an Android; we've got your back, So keep reading this post to learn about the recovery methods.
Can Deleted Texts Be Recovered?
Yes, you can get back text messages you deleted on your phone. But acting quickly is important because deleted texts don't disappear from your phone immediately. Instead, they are marked as deleted and won't be taken out of your phone's data until a certain amount of time has passed, which depends on how your phone is set up. So let's dive into the details. First, we'll tell how to recover deleted texts on iPhone and Android.
Find Lost Text Messages On An iPhone Or iPad
You can get back chats and texts you deleted in the texts app if you have iOS 16 or iPadOS 16.1 or later.
In Messages, go to the page with the chats and select Edit. You won't see the Edit button if you have already turned on Message Filtering. Instead, go to the page for chats and tap Filters.
Select Show Deleted Items.
Choose the chats with the texts you want to get back, and then tap Recover. Select the conversation whose messages you wish to return to the page for "Recently Deleted" in Messages.
Select Recover Message or Recover [Number you want to recover conversation with] Messages.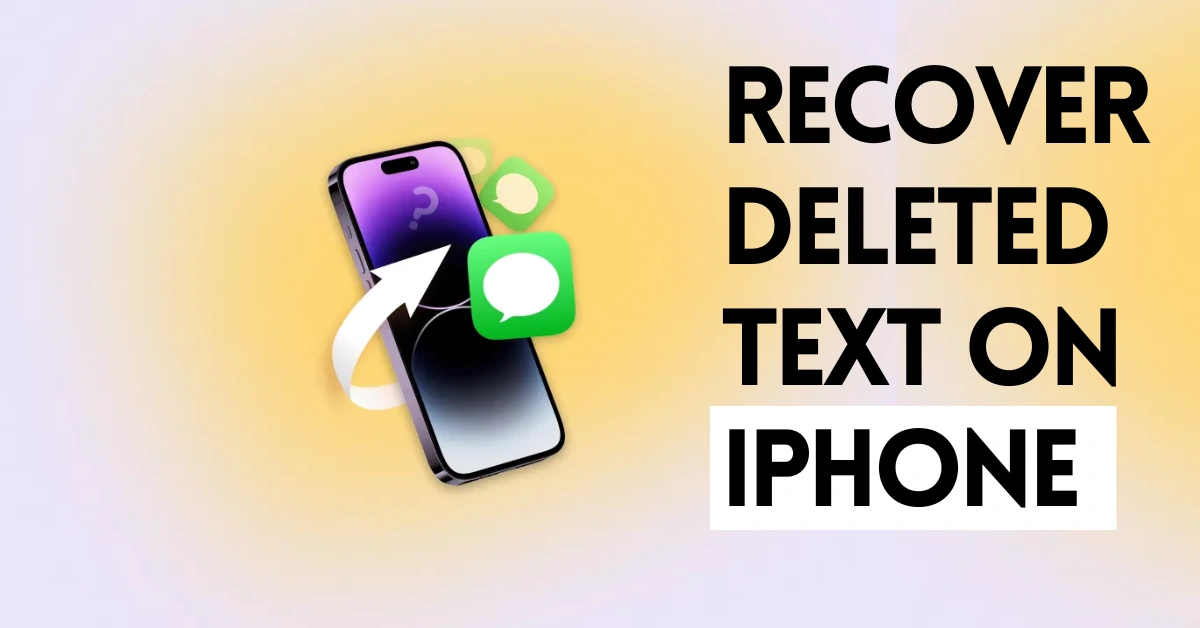 It would be best if you got back lost texts and conversations. You can only get deleted texts and chats from 30 to 40 days. If you remove a message before upgrading to iOS 16 or iPadOS 16, you can't get it back.
Techies, we have written many posts regarding the tech-related questions people ask. Check out the following positions for further information:
2. Can You Recover Deleted Text Massages On Android?
Check the "Recently Deleted" folder: Most Android phones have a "Recently Deleted" folder where removed messages are kept for a certain amount of time, like 30 days. To look in this area, open the Messages app on your phone and tap the Bin button.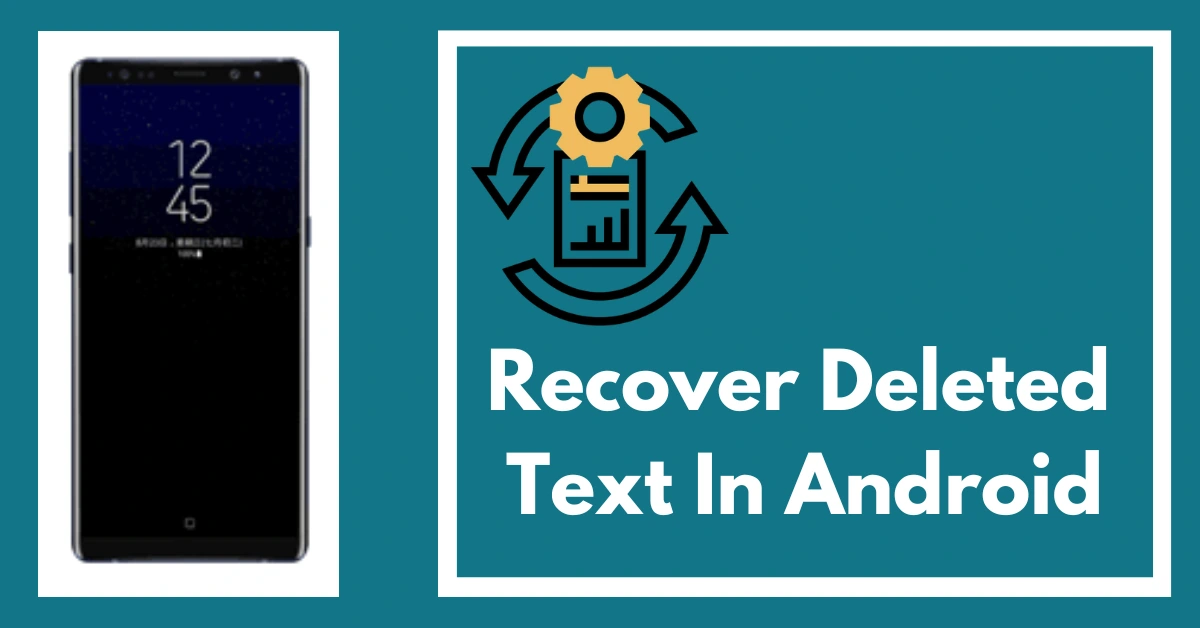 Restore from a backup: If you have backed up the data on your phone, you can use the backup to get back your lost text messages. Connect your phone to your computer and open a file manager app. Go to the " Backup " area and copy the text message files to your computer. Then you can put the texts back on your phone by importing them.It is important to remember that you may not be able to get back deleted text messages if you have overwritten them with new data, such as by taking new pictures or running new apps. So, it's essential to act quickly if you delete a text message by accident.
Use a data recovery app: Many can search your phone's storage for lost files, including text messages. Some apps are free, but you must pay for others.
Here are some tips to keep you from losing text messages by accident:
Turn on automatic backups. Many Android phones have an automated backup tool that can be used to save your phone's info, including text messages, to the cloud. So, if you remove a text message by mistake, you can get it back from your backup.
Be careful when you delete messages. Before you delete a text message, ensure it's not one you must keep. If you aren't sure, it's best to leave a note in your Messages app.
We're always adding new content, so bookmark thetecheducation.com to stay up-to-date on the latest news and information.