When is the new Big Meech release date? The founder of The Black Mafia Family (BMF) is being held at Sheridan Federal Correctional Institution (FCI). Meech and his brother Terry, also known as Southwest T, ran the Black Mafia Family, an empire that operated from 1989 and 2005.
The Flenory brothers faced a slew of accusations, including possession with intent to distribute, conducting a criminal operation, and others. Meech rose to prominence not just for running BMF, but also for beginning a successful career in the hip-hop industry in the early 2000s. Many of his fans want to know the date he will be released on. So keep reading this post to get your answers.
Big Meech Release Date
After being convicted, Big Meech receives a three-year sentence reduction on June 14, 2021. His new date of release is May 5, 2028. The hip-hop mogul's prison sentence was reduced from 360 months to 324 months by U.S. District Judge David M. Lawson, which means Meech will be released three years earlier than the original release date.
The primary reason for Meech's sentence reduction is a change in sentencing criteria following his conviction as the former commander of the BMF. As the news circulated Meech was given early release under USSG amendments 782 and 788. Since his arrest in 2008, the rapper has been incarcerated for 15 years.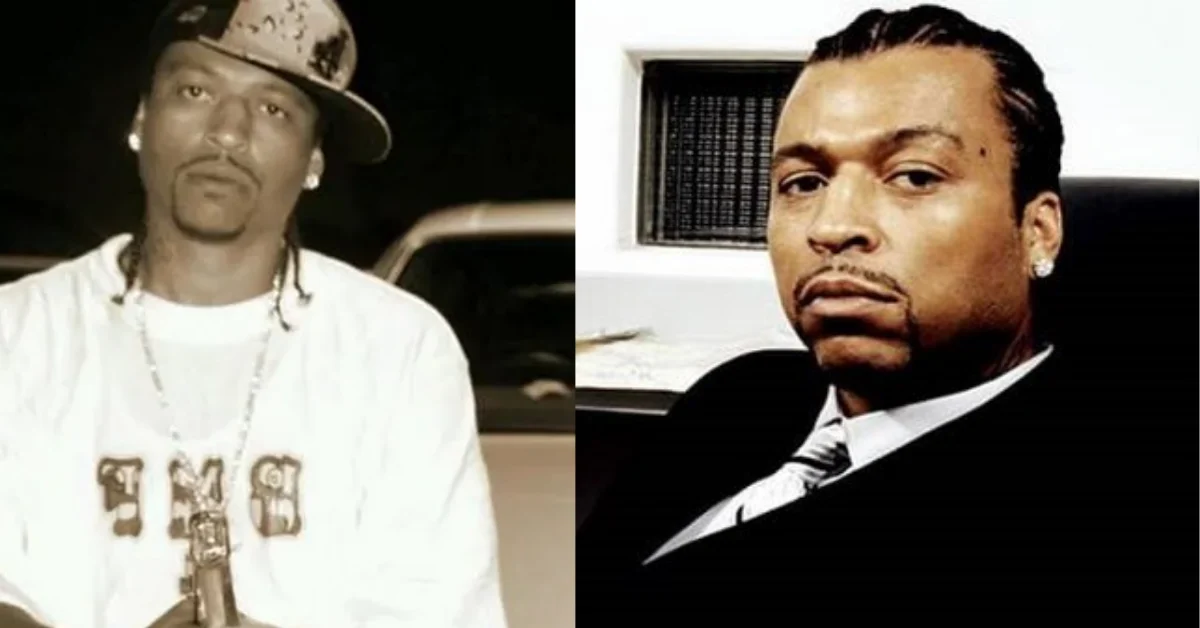 50 Cent, one of the best-selling rappers of all time and a Rock And Roll Hall Of Fame inductee, was working on the TV series Black Mafia Family at the time and couldn't be happier with the news of the early release permit.
In the TV show 'Black Mafia Family,' Meech's own son Demetrius 'Lil Meech' Flenory plays his character, Da'Vinchi, Myles Truitt, and others. So far, two seasons of the television series based on the Black Mafia Family's tale have been released. Randy Huggins' second season was released on September 26, 2021.
During his time in prison, the hip-hop entrepreneur went by the moniker 'Big Herm.' He took classes in health awareness, parenting, and financial management. Meech reinvented Black Mafia Family as a community-building group with the same initials but a new acronym: 'Build More Families.'
How Long Does Big Meech Have Left?
Big Meech, actual name Demetrius Flenory, was sentenced to 30 years in jail in 2008 for his involvement in the heroin trafficking organization Black Mafia Family (BMF). He was supposed to be released in 2031, but a federal judge cut his sentence by three years in 2021. This means that Big Meech will now be released in 2028.
Big Meech has 5 years more to serve as he is now set to be freed in 2028 rather than 2031 after having his 30-year prison term reduced by a few years.
Big Meech Was Imprisoned In What Year?
Big Meech and his brother were arrested in 2005 and sentenced to 30 years in jail in 2008 for continuing criminal activity (drug trafficking) and money laundering.
Big Meech has 5 years more to serve as he is now set to be freed in 2028 rather than 2031 after having his 30-year prison term reduced by a few years.
Big Meech Record Lable Name
BMF Entertainment is the name of Big Meech's record label. Big Meech founded BMF Entertainment as a hip-hop music promotion firm and record label. It was established as a front organization for money laundering the proceeds of the cocaine trafficking network, but it was also an attempt to establish a genuine business and legal source of revenue.
How Old Is Big Meech Now?
As of this writing, Big Meech is 55 years old. The BMF founder, who was born in 1968, will turn 55 on June 21, 2023. A hip-hop news page posted a Tweeted wishing Big Meech A happy birthday.
You can check out their Tweet below:
Happy Birthday to One of the Most Realest Locked up But Alive Big Meech turns 54 Years Old today🎈💯 Free Him Till it's Backwards pic.twitter.com/ghhUIaYFTU

— Raphousetv (RHTV) (@raphousetv2) June 21, 2022
He was in his late thirties when he was arrested for operating the criminal enterprise and was facing a slew of accusations alongside his brother Terry. Brother Terry, aka Southwest T, has an age difference of 1 year, 6 months, and 19 days. Terry turned 53 on January 10, 2023, and was born in 1970.
Is Big Meech Still Wealthy?
Yes, Big Meech is still wealthy, with a net worth of $500,000. The hip-hop mogul was worth $100 million at the peak of his career in 2005. Before his career came to a halt in 2005, the rapper was worth $100 million. BMF's massive riches are primarily due to his narcotics enterprise. Meech's value plummeted after his detention because the government has taken possession of his properties.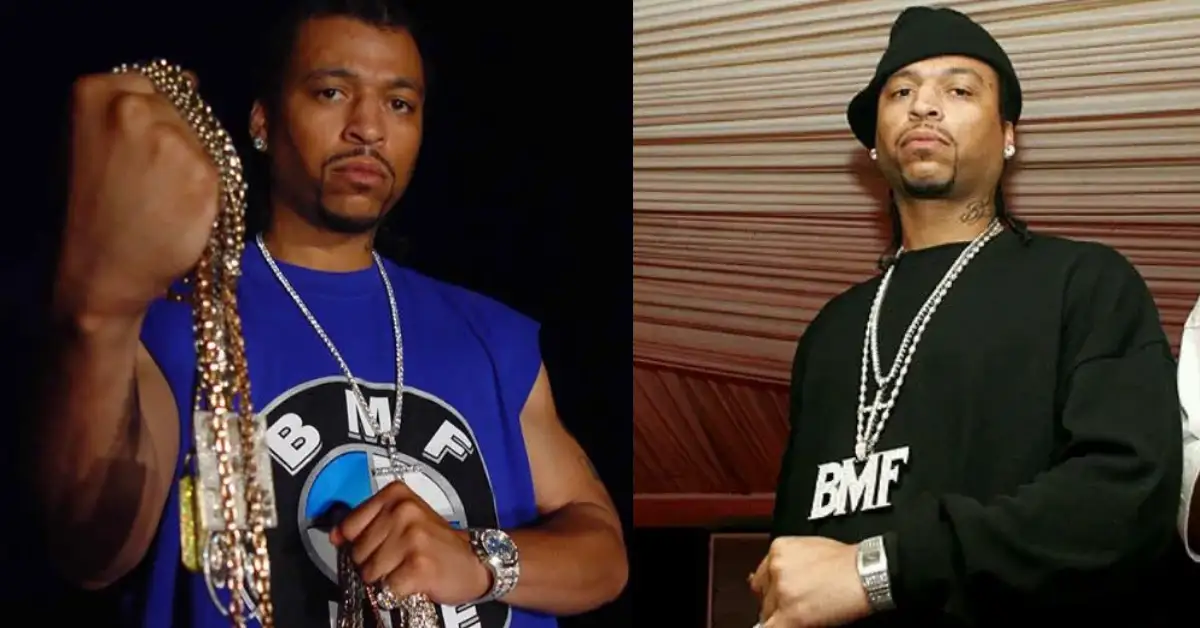 Discover the truth about YNW Melly's current status and the viral speculation surrounding "Capital Punishment." Is YNW Melly still alive today?
Big Meech Brother Terry Release Date
Due to the outbreak of COVID-19, Big Meech's brother Terry, also known as Southwest T, was released to home confinement on May 5, 2020. Terry, one of the two founders of the drug organization, is released on compassionate home arrest and will serve the remainder of his term on house arrest. A Twitter Page Tweeted about Big Meech Brother's Release due to the Coronavirus outbreak.
Check out the full Tweet below:
Big Meech's brother Southwest-T being released from prison today due to the Coronavirus outbreak! His original release date was 2026. pic.twitter.com/VSUEo4hYuN

— SAY CHEESE! 👄🧀 (@SaycheeseDGTL) May 5, 2020
His early release during the COVID-19 outbreak was part of the Federal Bureau of Prisons' endeavor to release select inmates in order to restrict the spread of the global epidemic. Terry was allowed early release; unfortunately, Meech was not so fortunate. Following the early release grant in 2021, the rapper's release date has been pushed back to 2028, rather than 2031.
We're always adding new content, so be sure to bookmark Thetecheducation.com to stay up-to-date on the latest news and information.