For more than 10 years, Beyoncé's bodyguard, Julius de Boer, has always been close to her when she's in public. He's not always easy to see, but he's always nearby. It's a big job to protect such a famous singer, and Julius has been doing it really well since he started in 2008.
Beyoncé's fans are interested in knowing more about Julius, the person who makes sure Beyoncé is safe every day. Let's explore more about Julius, like who he is, how he works with Beyoncé and other information about him.
Who is Beyonce Bodyguard?
Julius de Boer is the personal bodyguard of the famous singer Beyonce. He started working with her and her husband, Jay-Z, around 2008 or 2009. Wherever Beyonce goes, like concerts, clubs, promotional events, or shopping, Julius is there with her. If you see Beyonce somewhere, you'll probably see Julius close to her too.
View this post on Instagram
Essence magazine mentioned that Julius was there during a well-known fight in 2014 at the Met Gala. This fight happened in an elevator between Jay-Z and Solange, Beyonce's sister.
Besides being a bodyguard, Julius owns his own security company called De Boer Global. He started it when he was 24. The company has offices in many big cities like Abu Dhabi, New York, and London.
Julius grew up in the Netherlands and went to the University of Amsterdam, where he got a psychology degree. This information is on his company's website.
Julius runs his business out of New York, London, and Dubai, as stated on his LinkedIn profile.
Dignitary and Executive Protection
Intelligence Capabilities
Risk Assessment and Crisis Management
Social Media Monitoring
Worldwide Transportation
Julius is very serious about his job as Beyoncé's guardian. He treats it like he's looking out for a world leader, which is kind of the point.
MOVE JULIUS https://t.co/hj3nd5YZq1

— , (@babyheirandfro) April 24, 2017
Below, you'll find links to our previous articles about various celebrities:
Beyoncé's Bodyguard Julius Becomes a Viral Sensation
Beyonce's bodyguard, Julius, has recently become popular among her fans. He has been protecting Beyonce for nearly 20 years and runs her security through his company, DeBoer Security Global.
Julius and his team are always close to Beyonce, especially during her Renaissance World Tour, making sure she's safe in the stadiums.
Julius became a big topic online after he told a very excited fan to be quiet. This fan was thrilled to see him at one of Beyonce's recent shows and shouted his name. The moment was filmed and shared on a social media platform previously known as Twitter. In the video, Julius, who seemed ready for any situation, first ignored the fan.
Then, he turned around, made a "shush" sign with his finger, and pointed to the stage, suggesting the fan should watch Beyonce, who was singing "Break My Soul," instead of focusing on him.
Fans had different reactions to this video. Some thought that Beyonce's fans were bothering her security team too much, but others liked how Julius handled the situation.
'It's getting weird leave the staff alone,' one commented. Another agreed: 'Leave that man alone.' A third person chimed in with a similar perspective, saying, "Nothing about this is funny. y'all don't know boundaries. y'all keep harassing & recording this man and it's clear he doesn't care for it."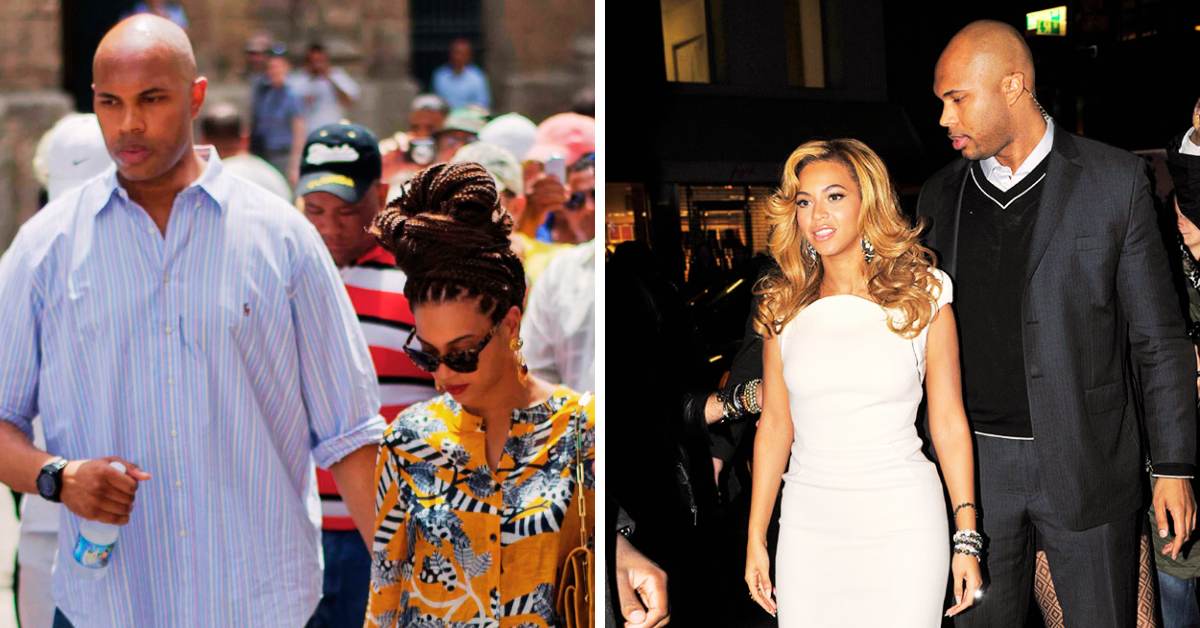 One supporter asked, "Why are y'all always screaming that man's name?" while using several crying laughing emoji. 'He said Beyoncés the visuals not me,' one fan quipped, while another laughed: 'He can't wait for this tour to be over.'
One added: 'In all seriousness, this man is at work. His job is to make sure she is safe, screaming his name is probs distracting.'
It's no secret that Julius is dedicated to his work; he's been spotted shoving photographers who strayed too close to Beyoncé on more than one occasion. So far on the Renaissance tour, Julius has given off the impression that he is growing increasingly irritated by the frenzied attention he has received from his adoring admirers.
Take a look given tweet:
Beyoncé's reaction to seeing that the audience was screaming for Julius. pic.twitter.com/BiQcAt1B1V

— BEYONCÉ NEWS (@BeyonceHiveNews) May 16, 2023
Beyoncé, while performing once, was apparently taken aback by the screams of his name from the audience. James Plaza, another of Beyonce's bodyguards, recently went viral after fans took notice of his good looks, so he had to share the attention.
If you want to know more about other celebrities and their latest news, you may follow our Twitter account.