Sarah Herron broke the heartbreaking news to Bachelor Nation that she and her fiancé Dylan Brown had lost their newborn son just hours after his birth.
The former contestant on "The Bachelor" posted the news on Instagram with a black-and-white photo of the three of them in the hospital and a long caption about how sad they were but how grateful they were for the time they had with Oliver.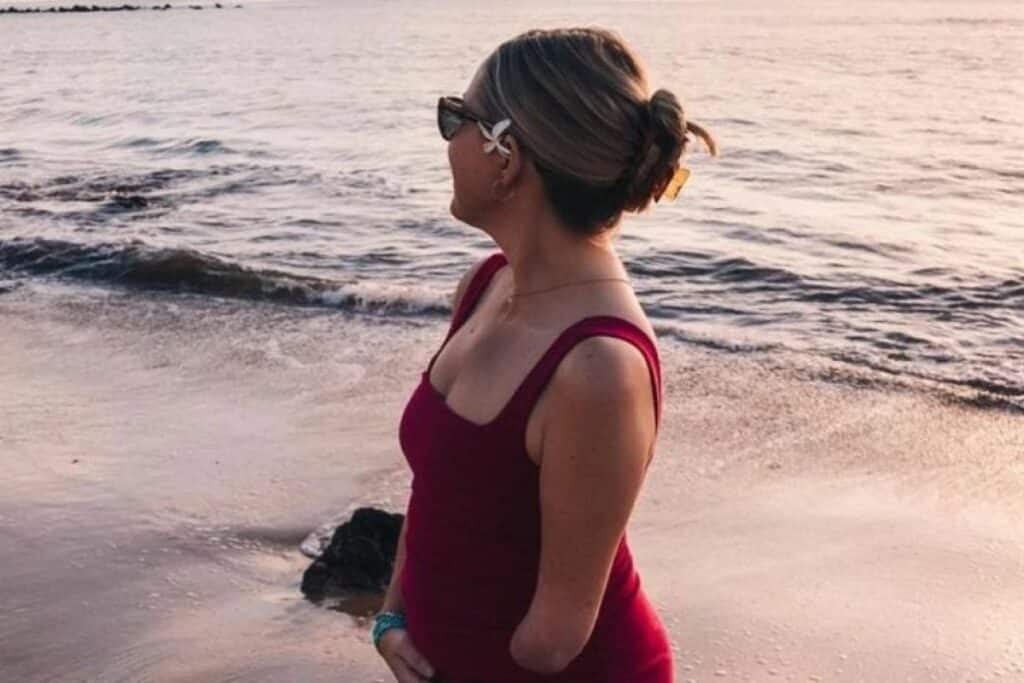 "There are no words for the magnitude of loss and pain we're experiencing," It's beautiful and sad at the same time." Oliver was born at just 24 weeks and Herron said that "shortly after, he died in his dad's arms."
Herron called Oliver their "IVF miracle," She wrote that he "defied so many odds and fought through so many hard milestones to be here, but the higher powers still had other plans for the three of us."
The sad mother posted a slideshow of pictures from her pregnancy and one last picture of Brown kissing her on the forehead as she sobs in her hospital bed.
She went on to say that they are thankful for the time they had with Oliver while she was pregnant. "He has taught us so much about the integrity of life, love and death," she wrote. "Oliver brought so much love and, most of all, hope into our home and hearts."
She also said he was made "with a deep, meaningful purpose bigger than we'll ever understand." "While our hearts are broken beyond understanding, we are comforted to know that our son's soul only knew love and will not suffer in a body that wasn't built for this life," she said to end her message.
"We'll never understand how cruel it all is, but Oliver stays so bright even in the dark," she said to end her message. "Baby boy, we love you so much. No one can ever take your place. You are so wonderful and perfect."
In May 2021, Herron and Brown said, "I do." In September 2022, she told them they would have a baby. In 2013, when she appeared on the ABC show Bachelor with Sean Lowe, she became well-known for the first time.
She ended up in ninth place on that season, but she kept going with Bachelor Nation by appearing on the first and third seasons of "Bachelor in Paradise."
She was the first contestant in the franchise's history to have a disability. She was born with only one arm because of a condition called amniotic band syndrome. After she was done with the company. Herron made SheLift, a nonprofit that helps women with physical differences get away to the outdoors.
After announcing her pregnancy in September, Herron talked on the "Fruitful & Multiplying" podcast about her time with Bachelor Nation, her work with nonprofits and the two-year IVF process she went through.
Related Stories Recommended By Writer: