The relationship between Asher Angel and Annie LeBlanc was a beloved topic among their fans, but the recent news of their breakup has left them disappointed. Asher, a 17-year-old actor, singer, and social media influencer best known for his role in the Disney Channel series Andi Mack, has been making a name for himself in the entertainment industry. Meanwhile, 15-year-old Annie LeBlanc, a well-known internet personality, singer, and former gymnast, has been referred to as one of the most famous teens in the world. The couple seemed like a perfect match, but what led to their breakup? Let's take a closer look.
Why Did Annie and Asher Break Up?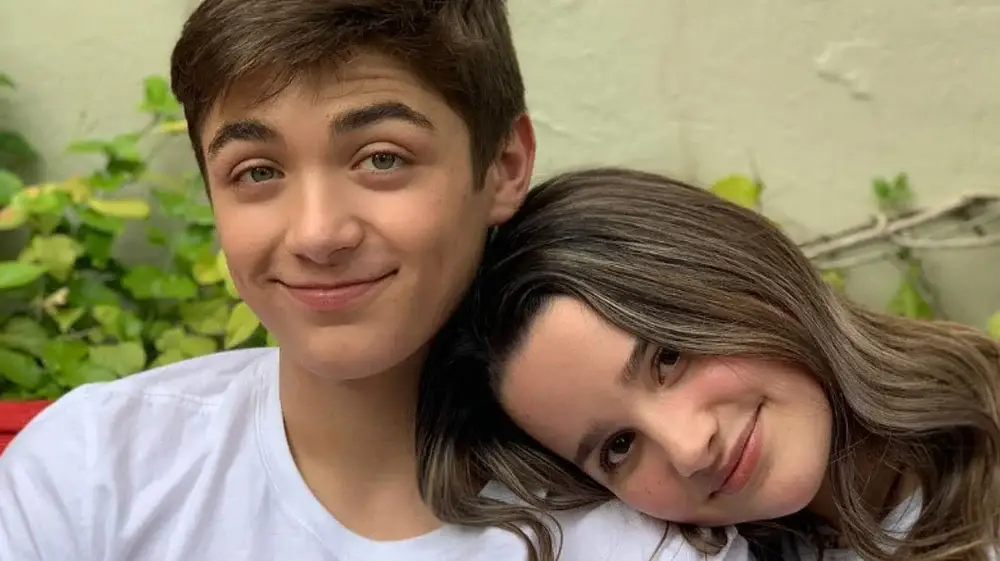 The reasons for Annie and Asher's separation are uncertain, and they may prefer to keep it private. It is important to remember that they are both young, at ages 15 and 17, and it's likely a typical case of teenage romance. Regardless, we hope for the best for both of them.
In May, Asher And Annie Ended Their Relationship
Annie LeBlanc announced the end of her and Asher Angel's relationship on May 13 through her Instagram story. The couple had been dating for over a year before the decision was made to end their relationship.
"It breaks my heart to write this, but Asher and I have broken up. It's no ones fault, especially not his. He treated me exactly the way a girl should be treated and deserves no hates. He will always hold a special place in my heart, and I wish him nothing but the best," she wrote. "I hope you guys will understand and continue to support and love us both." she wrote.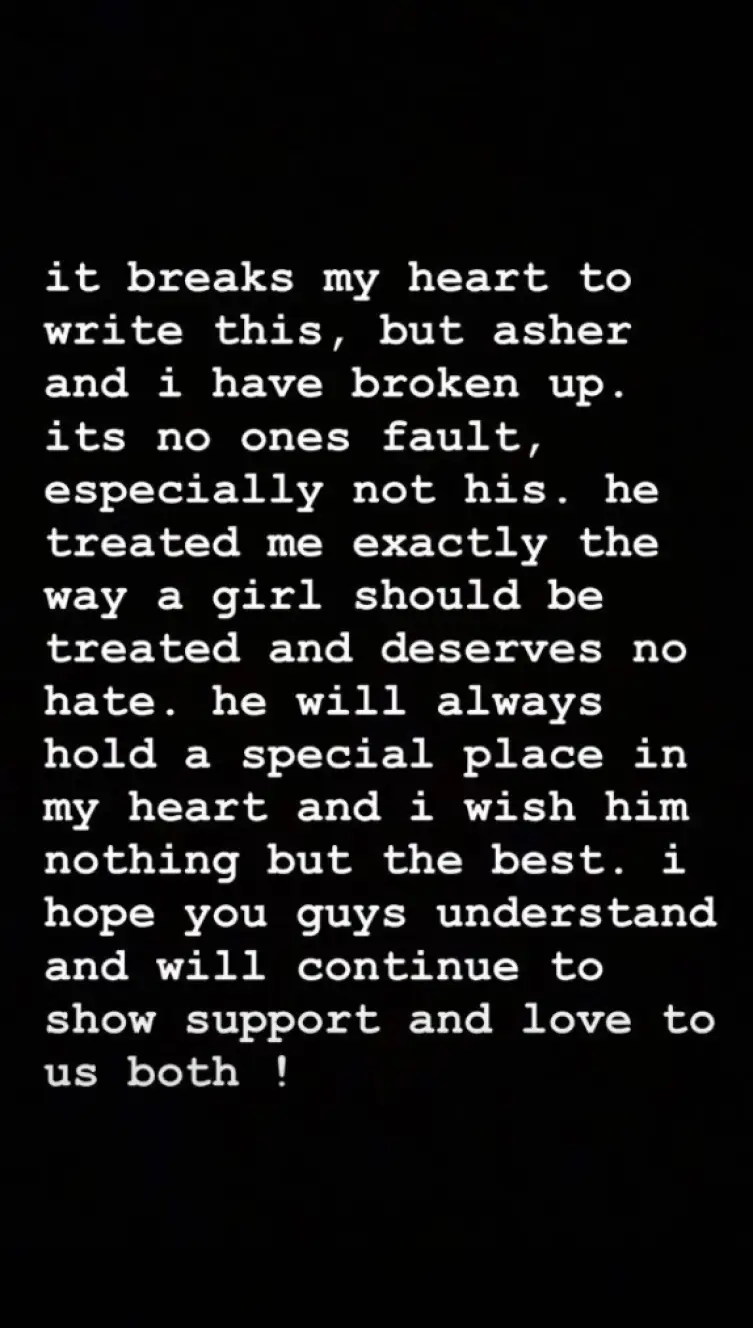 How Did Annie Leblanc And Asher Angel Meet?
Asher Angel and Annie LeBlanc met in June 2018, when they filmed the music video for Asher's song "Chemistry." Asher was unable to appear in one of LeBlanc's music videos, but he mentioned that her invitation made a lasting impression on him. During the filming of the music video, both singers spent the day laughing and getting to know each other.
"Annie invited me to be in her music video, but I was unable to because I was shooting Shazam! in Toronto," Asher told J-14! that August. "Although we never hung out before the video, she was on my mind following the compliment of her invitation."
"We spent the entire day laughing and getting to know each other," he said.
After Separating From Annie Leblanc, Asher Angel Was Deeply Affected Emotionally
The end of a romantic relationship can be a trying and traumatic experience, and Asher Angel's breakup with Annie LeBlanc was no exception. In an interview with Entertainment Tonight in May 2020, he candidly shared his feelings on the matter, saying that he was "heartbroken" and that LeBlanc was "his everything" and "rock." He expressed his hope that she would return or that she simply needed some time and space, but unfortunately, the couple did not reconcile.
Despite his own emotional turmoil, Angel stated that his greatest concern was for LeBlanc's well-being, saying that he wants "her heart to be happy." He also emphasized his ongoing support for her and her family.
As of August 2020, Angel has reportedly moved on and is in a new relationship with Reagan Sheppeard, who starred in the music video for his song "Do U Wanna." The Instagram account TikTok Shade Room has been documenting the alleged couple's interactions, including the possibility that Angel may have sent Sheppeard roses in July 2020 and the two being together in what appears to be his car in September 2020.
On the other hand, LeBlanc seems to have remained single and has been focusing on her career. According to Just Jared, she is set to star in a new Nickelodeon series, Side Hustle, which is set to premiere in November 2020.
Read More: