Love Is Blind has a lot of drama, but each season has a couple who hit it off right away and who the fans can cheer for. In the fourth season of Love Is Blind, Jackie, and Marshall seem to be a good match.
The two get along right away in the pods, and the only trouble they have in the first five episodes is when Jackie gets close to Josh, a 31-year-old project engineer. But when Marshall discovers that Jackie isn't sure, he clarifies that he's all in if she is. When they leave their pods, they see each other for the first time and decide to get married.
But everyone who watches Love Is Blind knows that the real action happens in the middle of the season. As pairs leave the pods and return to the real world, they must work, live together, and meet each other's families. When you decide who will take out the trash or what to eat for dinner, it won't matter what you talked about or what ideas you shared in the pods. And, of course, how the partners do in real life significantly impacts whether they say "I do" at the altar or walk away for good.
So, how do Jackie and Marshall do when they aren't in the pods? Or was their relationship only supposed to last while they were fast dating? We have the most up-to-date information on how their relationship is going.
What Happens Between Marshall And Jackie On 'Love is Blind' Season 4?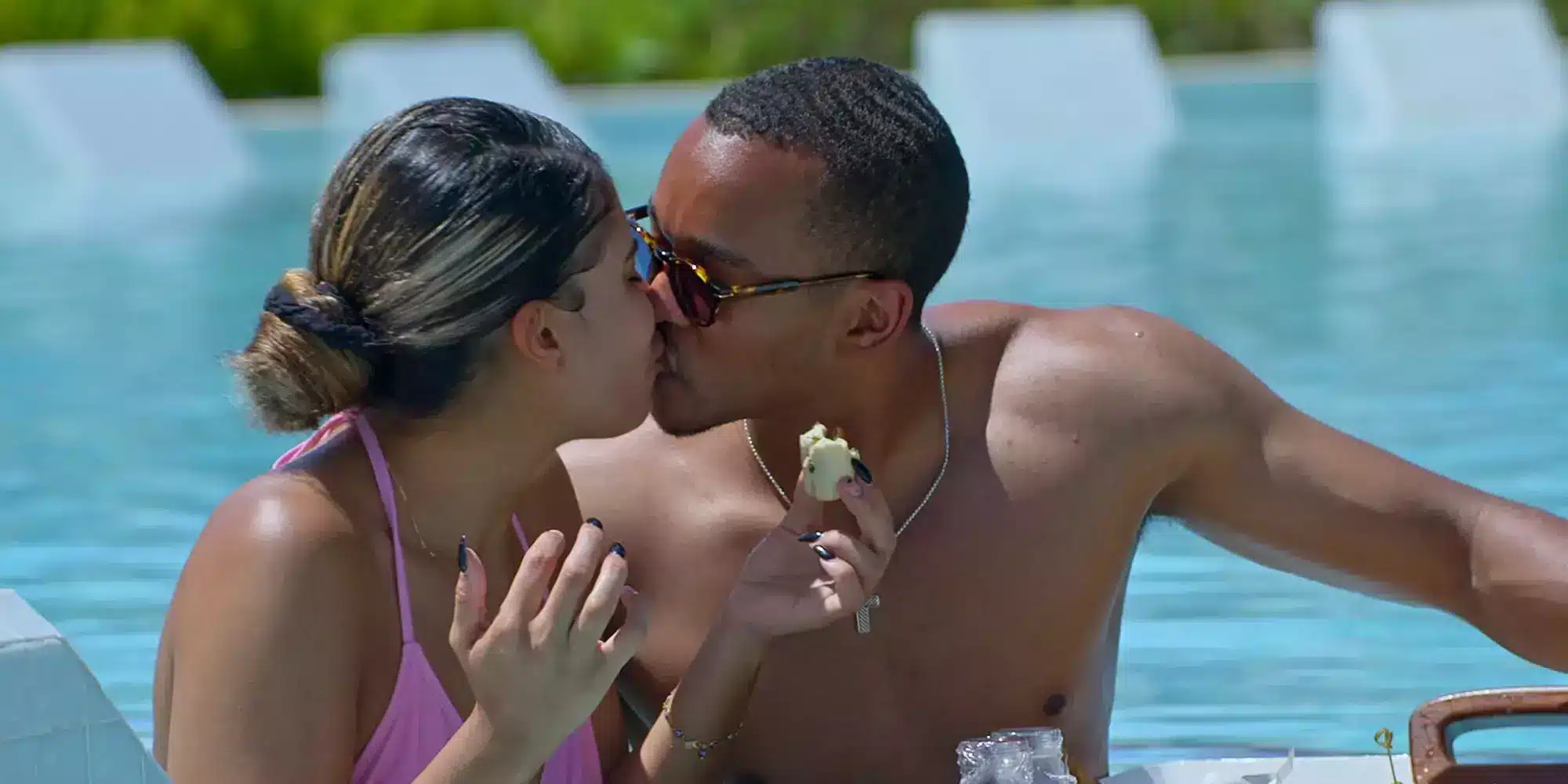 Jackie and Marshall seemed to get along right away in the pods, and Marshall said later that Jackie was the only person he could see himself with the whole time he was in the pods. Part of the LIB process is speed-dating several people at once, and Jackie is pulled between project engineer Josh and Marshall. When it's clear that Josh is also very interested in Jackie, Marshall fights for her, making it clear that he wants to be with her and build a life with her. Soon after that, Jackie also chooses to make a promise to him.
Later, they get engaged, and when they meet in person and in Mexico, they get along immediately. By the end of their trip to Mexico, they seem solid and ready to make their relationship work back home.
Jackie worries about returning to real life and dealing with external stresses during the trip. During one of their dates in Mexico, she tells Marshall that even though she knows Marshall is good for her, she's afraid she'll go back to her old ways and push him away. Later that night, Jackie starts crying, saying that she has to "go back to that s—" at home and that she has "so many people to take care of." Marshall is comforting and helpful during her breakdown, and he gives it to her when she asks for the room before she talks to him again. The couple has a good time for the rest of their trip, but they do talk about what will happen to them back home. Jackie makes it clear that she wants to be serious with Marshall.
In an interview with Entertainment Weekly after the first episode of LIB, Jackie said that she had a lot going on at home that she couldn't ignore while on the show.
"My dad is sick," she told the news source. "He has cancer, so every weekend when I go home, I have to take care of him. I ensure my parents are okay and their bills are paid since my dad can't work anymore. I have a lot of things to do for my family. Family is always the most important. And now that my brother is out of jail, I feel like I have to care for another person."
"My life is not for someone who can't support me," she said. "I just want you to know that this will always be a part of me and that you understand my life." "That was an emotional moment for me because I didn't feel like Marshall was ready for all the reality I have back home at that time."
Based on previews of upcoming episodes, the couple will have a hard time when they go back to Seattle. In one clip, Jackie says during a fight, "You didn't want to sit here and talk. You're like, 'I'm leaving.'" Marshall asks, "What am I supposed to do next?" Sit in my feelings and sleep beside someone who said I wasn't man enough for this?"
Josh also comes back at some time. In one clip, he tells Jackie, "If you don't feel like heart-to-heart, you should pick me if you're really going to marry him."
Click on the following links to read more post
Clues That Jackie Picks Josh Over Marshall On 'Love Is Blind'
Jackie And Marshall's tension
Bonds and Glaze's friendship hasn't been easy so far, suggesting it might not last.
In a tense scene, Bonds and Glaze are fighting, and Bonds tell Glaze,
"We don't have sex, bro."
She told her fiancé, "You'll give me a migraine."
All couples have their ups and downs, and a few fights don't always mean the end for the pairs on the show.
Dress fitting drama
In a trailer for the next set of Love Is Blind episodes, you can see the men and women of the cast going to different shops to buy their wedding suits and dresses.
In one clip, their co-star Brett Brown is seen telling Glaze, probably about Bonds, "She didn't show up for the dress fitting." The video is from an episode that hasn't aired yet, showing that the unhappy couple is in for more trouble.
Jackie And Josh's Meeting
In the trailer, there is also a short clip of Bonds and Demas meeting each other.
Demas tells Bonds while sitting in a cafe, "Losing you is my biggest mistake. I do love you."
Glaze then comes up to Bonds and says, "I need answers. Josh, if that's what it is. "I must know."
Wedding Teaser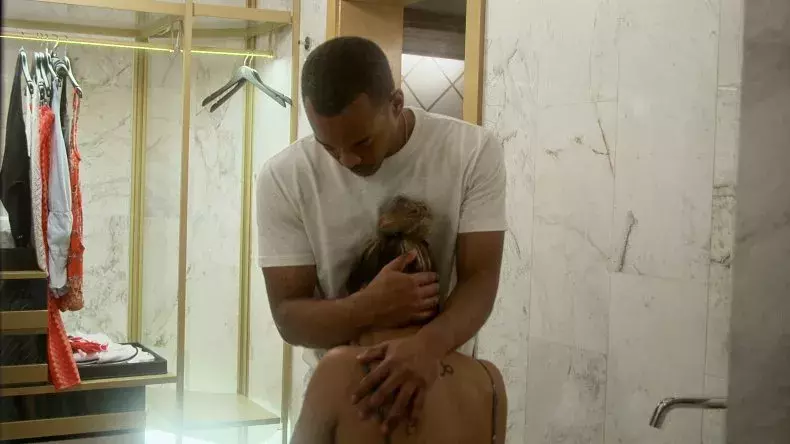 In the original trailer for Season 4 of Love Is Blind, which you can watch above, you can see some cast members who will marry on the show with their possible partners.
But we don't find out which men and women make it to the aisle and say, "I do."
Brown and other stars, like Micah Lussier, can be seen in the peek getting ready for their big day, but Glaze and Bonds are conspicuously absent.
Does this mean that they don't get married after all? To find out, fans will have to watch.
The first eight episodes of Season 4 of Love Is Blind can be streamed now. On the streaming app, you can also watch the past seasons.
Are Marshall And Jackelina Still Together After 'Love Is Blind'?
Are Love Is Blind season 4's Jackie and Marshall together in 2023? It looks like the answer is no.
For the latest information related to your favorite stars' personal life, you can follow us on Twitter and read our latest posts related to your favorite stars.