Alicia Roanne Witt was born on August 21, 1975, in Worcester, Massachusetts, and is an American actress and singer. Diana taught reading at a junior high school, and Robert, her father, was a photographer as well as a high school science teacher. From 1989 through 1996, Diane was the holder of the Guinness World Record for the longest hair. In the 1991 film "Liebestraum," Alicia co-starred with her brother, Ian, who was also in the film.
Witt was a prodigy as a child, and she learned to read by the time she was four years old. The young Alicia recited William Shakespeare's "Romeo and Juliet" on the television show "That's Incredible!" when she was five years old, catching the attention of filmmaker David Lynch, who cast her as Alia in the 1984 film "Dune." Witt studied piano four times a week from the age of ten to fourteen, and she competed at the national level. The young woman completed her high school equivalency diploma when she was only 14 years old.
Alicia Witt Career
"Dune": After playing the "flame-haired" child in the movie, Alicia was cast in a 1990 episode of David Lynch's "Twin Peaks." In 2017, she starred in two episodes of "Twin Peaks: The Return." "Liebestraum" (1991), "Bodies, Rest, and Motion" (1993), and "Hotel Room" (1995) were all movies that she starred in the early 1990s (1993). In 1994, Witt played Bonnie, a teenage killer, in the independent Canadian film "Fun," which won her a Sundance award. TV movie: "The Disappearance of Vonnie," 1994. In 1995, she played Madonna's lover in "Four Rooms" and starred as Gertrude Lang in "Mr. Holland's Opus," both in TV movies.
From 1995 to 1998, Alicia played Zoey Woodbine on "Cybill." Cybill Shepherd and Christine Baranski were also on the show. In 1996, the show won the Golden Globe for best TV show musical or comedy. It aired 87 episodes over four seasons and won the award in 1996. Rita Witt played Natalie Simon in the 1998 slasher film "Urban Legend." She also played Citizen Ruth in "Bongwater," "The Reef," and "The Reef," and she was in the movie "Citizen Ruth" in 1996. It's true that she appeared on "Ally McBeal" in 2000, The Sopranos in 2000, The Twilight Zone in 2003, Two and a Half Men in 2008, and "The Mentalist" in 2009–2012. She also appeared on the police procedural "Law & Order: Criminal Intent" in 2007.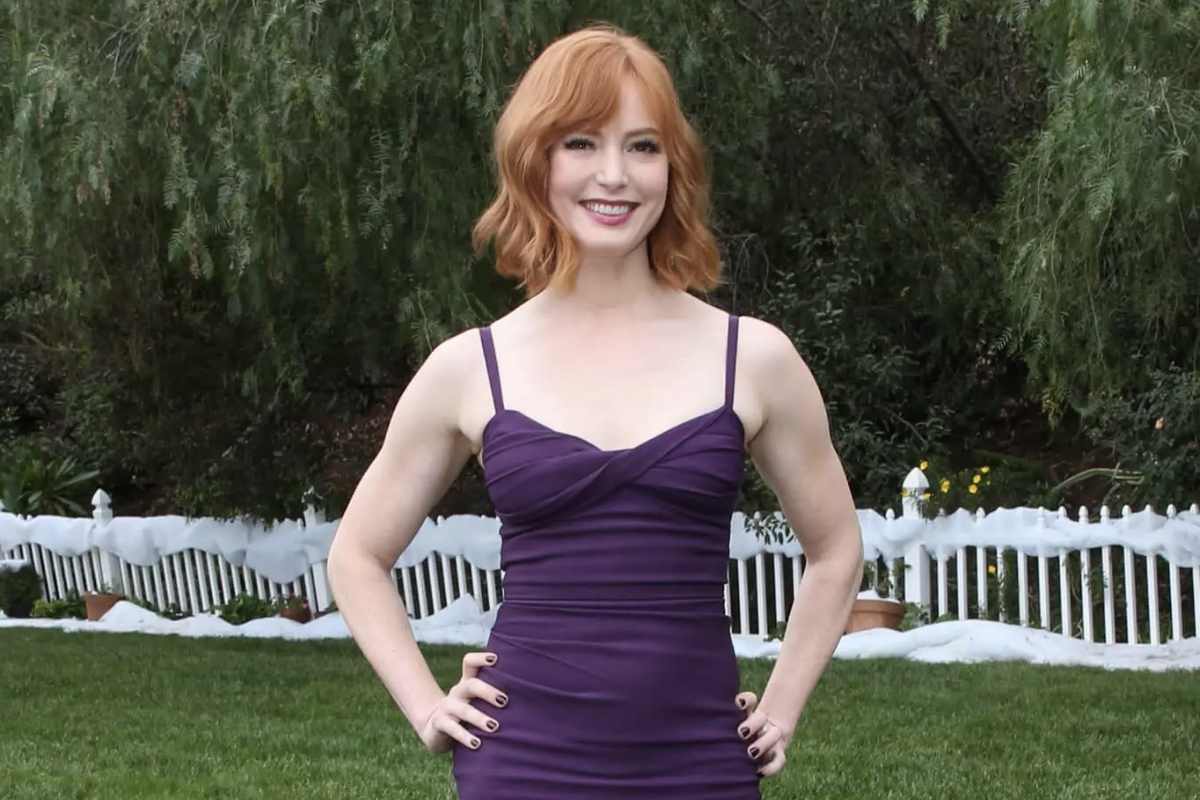 Alicia Witt Net Worth
People who know Alicia Witt: She is an actress who sings and plays the piano, a writer and producer who has a net worth of $4 million as of 2022. During the 1990s, Witt played Alia in the 1984 movie "Dune," and from 1995 to 1998, she played Zoey Woodbine on the TV show "Cybill."
Read More:
Alicia Witt Personal Life
Alicia is said to have dated Ben Folds in 2012 after his fourth marriage broke up. They worked together on the theme song for Alicia's 2013 movie "Cold Turkey," as well as the album "Revisionary History." When Witt's parents died on December 20, 2021, they were found in their home in Worcester, and they were both dead. Alicia said that the tragedy made her think about her own life "After not hearing from my parents for a few days, I asked a cousin who lives near them to check on them. Awful: The outcome could not have been worse. In this time, I need to grieve and figure out what happened and how I lost my best friend." In the Worcester newspaper "Telegram & Gazette," they said that "freezing temperatures, an out-of-service furnace," a temporary heater, and a home in need of repairs could have led to the deaths.
Awards and Nominations
For "Fun," Witt won a Special Jury Award at the 1994 Sundance Film Festival and a Best Actress Award at the 1995 Gijón International Film Festival for her work. Another Independent Spirit Award nomination came from the movie. One of Alicia's roles in Playing Mona Lisa won her an award at the 2000 US Comedy Arts Festival. In 1996, the cast of Cybill was nominated for a Screen Actors Guild Award for Outstanding Performance by an Ensemble in a Comedy Series. As an actress, she was nominated for a Saturn Award for Best Performance by a Younger Actor/Actress in "Urban Legend." She also won a "Fangoria" Chainsaw Award for Best Actress.