In the realm of digital entertainment, advanced technology continues to reshape the landscape. One such technology, Artificial Intelligence (AI), has shown great potential in customizing and enhancing user experiences. AI's algorithms proficiently analyze player behavior, preferences, and data to create an array of tailored experiences, making digital entertainment more immersive and interactive than ever before. This article delves into the world of AI's transformative role in personalized digital experiences, particularly in four core sectors: online gaming, music streaming, video-on-demand, and online gambling platforms.
Online Gaming
AI's impact on the gaming industry is profound. It's not just about creating better graphics or more complex levels. It's about delivering a personalized, unique gaming experience to each player. For instance, AI has been utilized by companies like Electronic Arts (EA) to analyze player behavior, patterns, and preferences, using this data to adapt game difficulty, storyline progression, or even the in-game ads that are shown. This level of personalization turns every game into a unique journey tailored to each player's preferences, significantly enhancing user engagement and satisfaction.
Music Streaming
In the realm of music streaming, AI-driven personalization has been a game-changer. Spotify, a market leader in this domain, uses AI and machine learning algorithms to analyze a user's listening habits, favorite genres, and even mood, creating personalized playlists like "Discover Weekly" or "Daily Mix." The sophisticated technology behind these features turns the music streaming experience into a personalized journey, increasing user engagement and satisfaction while keeping listeners hooked on the platform.
Video-On-Demand Services
Similarly, video-on-demand services like Netflix have capitalized on AI to deliver a personalized viewing experience. Netflix's AI-powered recommendation engine not only suggests titles based on past watches but also analyzes viewing habits and patterns at different times of the day or week. This personalization strategy ensures that users always have a tailored selection of content, leading to increased viewer engagement and retention rates.
Online Gambling Platforms
The online gambling industry has also been revolutionized by AI-powered personalization. In the realm of digital entertainment, brands like Bet365 Casino Ontario Online leverage AI-powered personalization to enhance user experiences. Through sophisticated algorithms, they deliver tailored game recommendations and personalized bonuses, amplifying engagement and satisfaction. This approach increases customer loyalty and reduces churn rates, leading to higher revenues and sustainable growth for these platforms.
The integration of AI in these industries has created a synergistic effect, enhanced the capabilities of each sector while paved the way for innovative applications in the future. However, the benefits extend beyond enhancing the user experience. Businesses leveraging AI-powered personalization can expect a significant improvement in key performance indicators such as user engagement, customer retention, and revenue growth. The ability to personalize content and services is becoming a crucial differentiator in the competitive digital entertainment landscape.
This article will continue to explore how AI is changing the game in the second part, focusing on the impacts of AI-powered personalization in marketing strategies and mobile offers, with specific examples from various industries.
Marketing and Advertising
AI-powered personalization is dramatically changing the dynamics of digital marketing and advertising. For instance, consider how platforms like Google and Facebook use AI to personalize ad delivery. These companies analyze vast amounts of user data, including search queries, site visits, and social interactions, to tailor ads that resonate with each user's interests. This level of customization results in highly targeted ad campaigns, leading to higher click-through rates and conversions.
Mobile Experience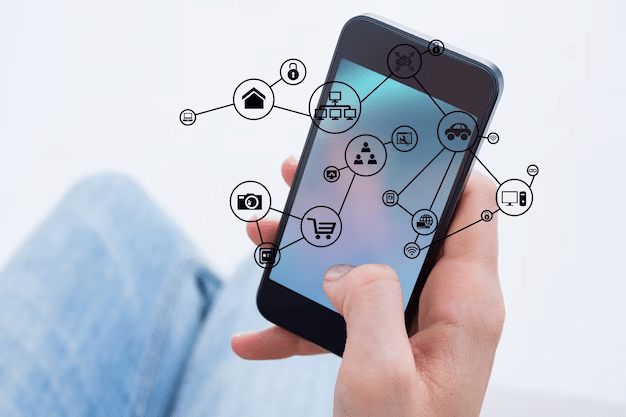 As mobile devices continue to dominate digital consumption, the importance of personalized mobile experiences cannot be overstated. Here, companies like Amazon have set the bar high. Amazon's AI-driven recommendation system delivers a highly personalized mobile shopping experience, suggesting products based on users' past purchases and browsing behavior. This system makes it easy for customers to discover new products, leading to increased customer engagement and sales.
Emerging Markets and Products
As AI-powered personalization continues to evolve, new markets and products will inevitably emerge. Consider the potential in the realm of virtual and augmented reality. Companies like Oculus are already leveraging AI to personalize VR experiences, creating immersive digital worlds tailored to the user's preferences.
The Future of AI in Digital Entertainment
Looking ahead, it's clear that AI will continue to play a pivotal role in the digital entertainment industry. As AI technology continues to improve and as data becomes increasingly available, the potential for even more sophisticated personalization grows. In a future powered by AI, digital entertainment may become a fully personalized experience, uniquely tailored to each user's preferences, behaviors, and moods.
In conclusion, AI-powered personalization is transforming digital entertainment, delivering highly personalized experiences that increase user engagement, satisfaction, and loyalty. From online gaming to music streaming, video-on-demand services to online gambling platforms, AI's impact is pervasive and profound. As we look to the future, one thing is clear: in the realm of digital entertainment, AI is not just enhancing the game – it's changing it entirely.