Fans of "Teen Mom" were surprised to hear that Leah Messer and Jaylan Mobley had broken up.
So, keep reading this article to find out the whole story and what really happened between them.
Why Did Leah Messer And Jaylan Mobley Break Up?
After one year of dating, teen Mom Leah Messer got engaged to boyfriend Jaylan Mobley in August during a trip to Costa Rica to celebrate their anniversary.
Two months later, in October 2022, they broke up and said that she and Jaylan had both decided to move on.
No one has stated the reason for their breakup, but rumors are circulating that he cheated on her. Also, they had been making fun of each other online for some time.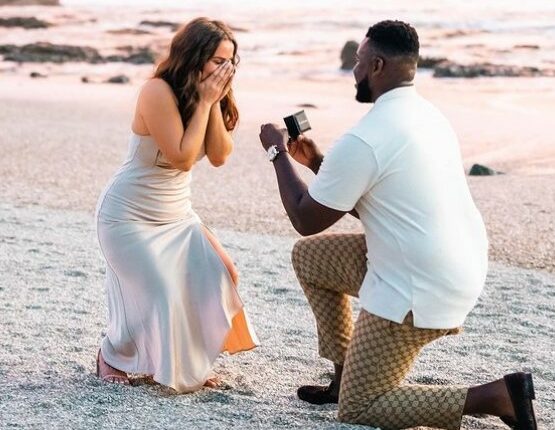 "While the last year has been tremendously exciting for both of us, we've realized that it's best we walk separate paths. We are so grateful for the lessons, growth, and memories we've had in this relationship," "Leah and Jaylan told PEOPLE in a joint statement.
They said, "We will always love and respect each other, and we ask for privacy while we refocus and move on from this chapter together."
Leah responded to the rumors about the breakup on Twitter in October."While y'all are tripping on what the reason for the breakup is, we're solid," she wrote. "Refocusing and transitioning into better days ahead of us.
Leah Messer Reveals Breakup Reason From Jaylan Mobley
During the second part of the Teen Mom: The Next Chapter reunion, Leah was asked a lot of questions about why she and Jaylan broke up.
According to the-sun, Due to a legal agreement with her ex, the star couldn't say much, but she could explain what was going on.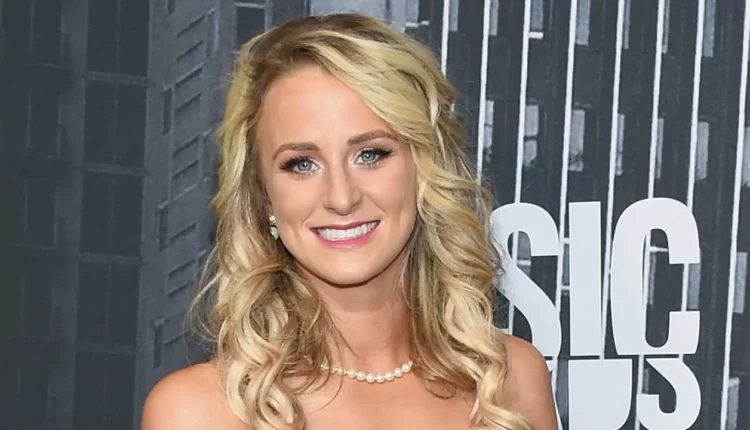 Leah started by confessing: "A breakup sucks. I'm hurt, and I'm sad, but I'm also not going to fall victim to my circumstances. So I'm gonna move forward. I'm gonna go through the emotions. I'm gonna get through it, and at the end of the day, I think we all have a story to tell, and it's on our time to tell our stories."
She said, "No, I didn't cheat," proving that she hadn't been unfaithful to Jaylan and that he hadn't found out anything about her.
The star also told hosts Dr. Drew Pinksky and Nessa that whatever caused them to break up, it was not her fault.
She also told Dr. Drew that the reason they broke up was because of Jaylan, and that is not something about him that can be changed.
Leah said, "I think Jaylan loves us as much as he knows how to love," when asked if their relationship was real.
Leah said on the reunion set, "My kids still want Jay to be able to come around." and "We still love him."
Jaylan Mobley's Responds To Leah Messer
After his ex-girlfriend said something bad about him, he defended himself in the posts. In his tweets, he talked about Leah's recent social media post in which she accused him of giving her a "fake document" that looked like the deed to their $500,000 home in West Virginia in front of MTV's cameras.
After saying a lot, he ended by accusing his ex of "defamation of character" for posting online the fake document of the deed.
Statement From Leah's Sister
Victoria Messer, Leah's sister, recently said something online about her sister's ex that was shocking.
Her words are seen to support her sister Leah.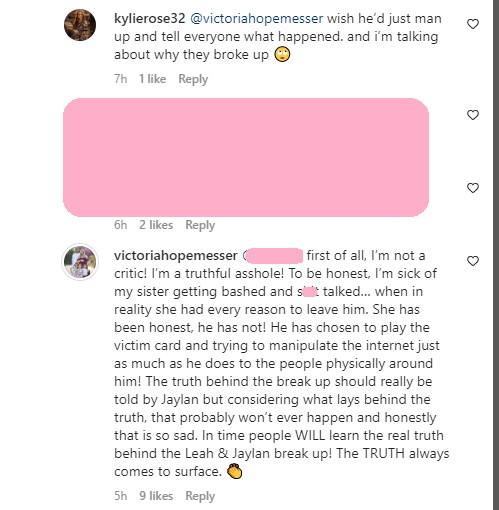 In a comment, she assured Teen Mom fans that Leah had a valid reason to end her relationship with Jaylan.
"To be honest, I'm sick of my sister getting bashed and s**t-talked…when in reality, she had every reason to leave him. She has been honest; he has not!" Victoria wrote at the time.
He has chosen to play the victim card and is trying to control the Internet the same way he controls the people around him. Jaylan should really tell the truth about why they broke up, but given what lies behind the truth, that probably won't ever happen, and that's really sad.
Leah Messer And Jaylan Mobley: Do They Have Kids Together?
Before she met Jaylan, Leah was married twice, and during those marriages, she had three daughters.
During her first marriage to Corey Simms from 2010 to 2011, she gave birth to twins Aliannah Hope Simms and Aleeah Grace Simms.
After her first divorce, she later wed Jeremy Calvert from 2012 to 2015, with whom she had a daughter named Adalynn Faith Calvert.
However, Leah and Jaylan do not have any children together.
Read More