White Lotus Fans, Get Ready For Another Exciting Season Of This Darkly Comedic Series. Hbo's White Lotus Season 3 Is Coming Soon, And We're Here To Give You All The Latest Information You Need To Know. From The Release Date To The Cast And Location, We've Got You Covered With Everything You Need To Get Excited For The Upcoming Season. So, Sit Back, Relax, And Get Ready To Dive Into The World Of White Lotus Once Again.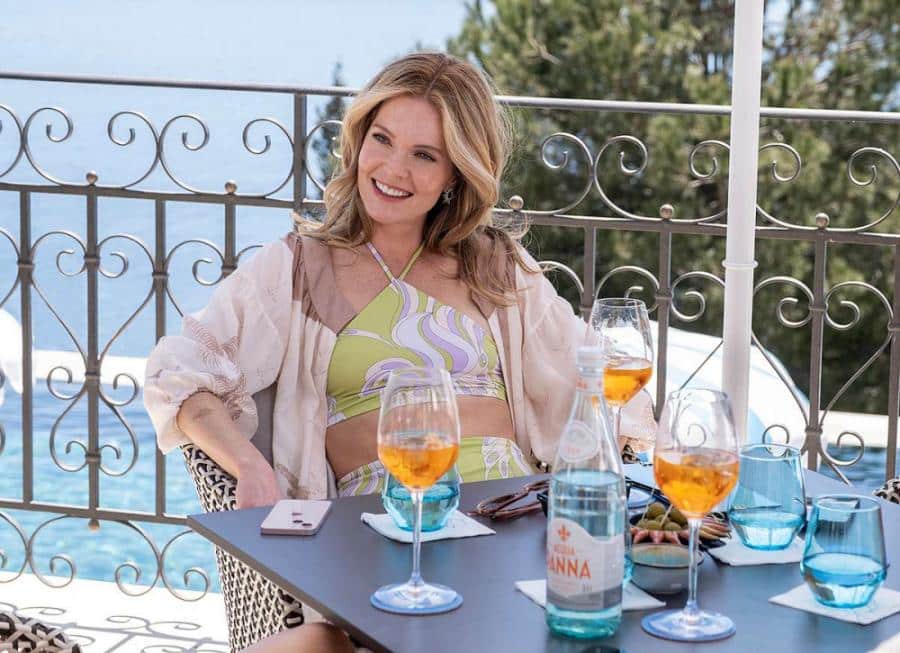 Is White Lotus Season 3: Renewed ?
A few weeks into its second run, The White Lotus was already picked up for a third season.
Mike White, the show's creator, writer, and executive producer, made an official statement about the news on November 19, 2022:
"There's no place I'd rather work than HBO and there's no people I'd rather partner with than Casey Bloys, Francesca Orsi, Nora Skinner and their incredible team. I feel so lucky to get this opportunity again and am excited to reunite with my amazingly talented collaborators on The White Lotus."
I can't wait to welcome you to the next White Lotus property.#TheWhiteLotus has been renewed for Season 3. pic.twitter.com/T6xOpAK9Jj

— HBO (@HBO) November 18, 2022
Orsi added: "When you think about The White Lotus' humble, run-and-gun beginnings as a contained pandemic production, it's hard not to be amazed by how Mike put together one of the most talked-about and well-reviewed shows.
White Lotus Season 3: Released Date
The early renewal announcement means that production won't be delayed too long, but based on how the previous seasons came out, we'll still have to wait a bit longer than we'd like.
The first episode of The White Lotus came out in July 2021. Season two started airing at the end of October 2022. This makes us think that season three will probably come out in early 2024, or maybe even sooner if Mike White works fast enough.
White Lotus Season 3: Cast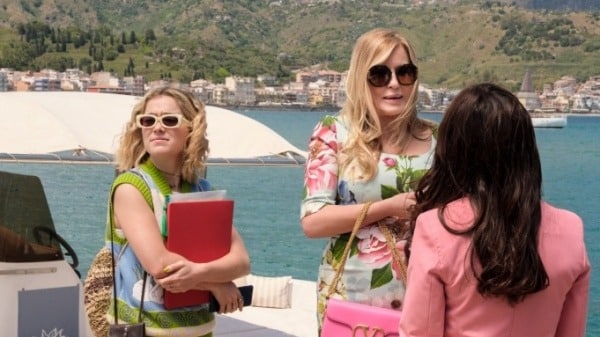 Before the end of Season 2, it seemed likely that Jennifer Coolidge would return for Season 3. Tanya is the only main character to have appeared in both seasons, along with her sketchy husband Greg, who Jon Gries play. But now that Tanya has disappeared, does that mean Jennifer Coolidge is done with the show for good? Or could she come back in a different role?
Mike White, the show's creator, told Deadline, "Jennifer is my friend, and everyone loved her in the first season. I couldn't go to Italy without her." And that might still be true. Like, you might need Jennifer to be able to go to Japan. We've already worked with many fun actors, so it depends on who's available."
So, if Jennifer comes back to play Tanya's long-lost twin sister, who else could join her in a third season? Since all of these stories occur in the same universe, anyone who makes it through the first two seasons could technically return. After that unforgettable performance in the last episode of Season 2, our money is on Meghann Fahy returning.
Greg could also return after his wife died, but Jennifer Coolidge doesn't seem to like that idea.
"My hope for Greg is that he gets locked up somewhere horrible. Coolidge told Deadline after the season two finale aired, "I think dying would be too good and too easy for him."
"He is a creepy guy who was planning to kill this woman. From the start, he saw that she had a lot of money and wanted to steal it and kill her. So I think he deserves something bad to happen to him."
Men's Health said that Jack Black and Laura Dern could be great additions to the cast since they have worked with Mike White.
Dern had a cameo in Season 2, where she played Dom's wife, Abby, over the phone, which could be the perfect way to bring her in.
In the meantime, Connie Britton could show up in a long-awaited role.
Britton told Deadline in July 2022, "He wanted me to be in the second season, and there was an idea for the character that I loved." "We plan to do it in season three. A piece of casting didn't work in the second season, and we're hoping that will change in the third season."
White Lotus Season 3: Plot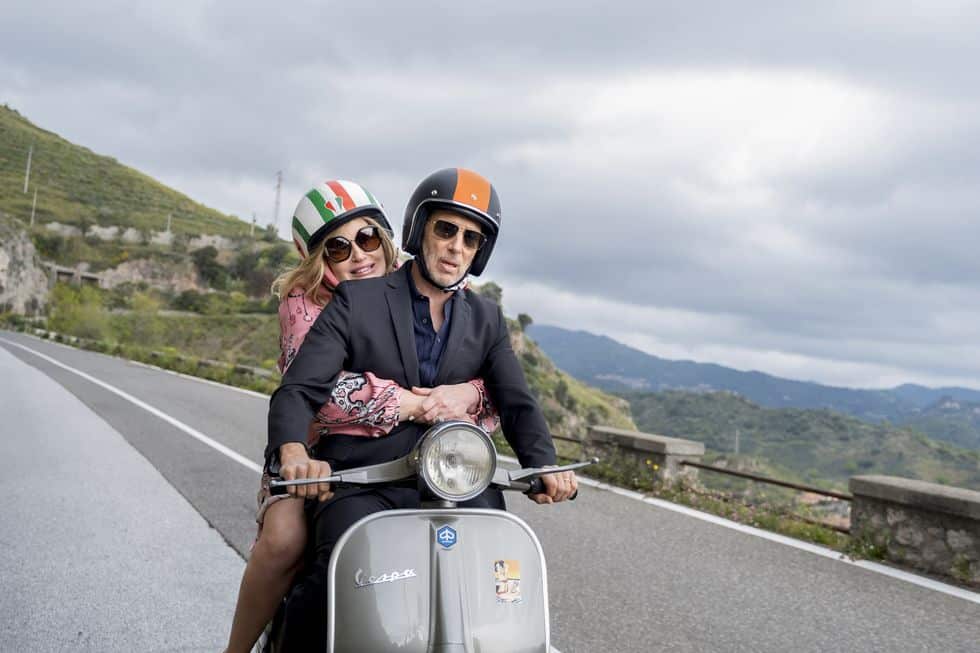 The third season will follow a new group of guests, just like the first season's cast handed the baton to the form of the second season. In an interview on HBO after the show's end, White hinted that the third season would be about death.
"The first season was mostly about money, the second season was about sex, and I think the third season would be a satirical and funny look at death, eastern religion, and spirituality." "And it seems like doing another round of White Lotus could be a rich tapestry," he said.
Francesca Orsi, Executive Vice President of HBO Programming and Head of Hbo Drama Series and Films, didn't say much about the possible storyline when she gave the green light for Season 3. Still, she did seem excited about what creator Mike White had in mind.
"He's continued to reach new heights in Season 2," Orsi said earlier, "which is the best proof of Mike's raw, unmatched vision." "His courage to explore the uncharted waters of the human mind, combined with his signature irreverent humor and lively directing style, has us all dreaming of more vacation days at the resort we've come to love. We couldn't be happier about getting to work together on a third season."
White Lotus Season 3: Location
According to Variety, on March 27, the third season of The White Lotus is moving across the Pacific Ocean to Thailand. So pack your bags for sun and fun! We don't know exactly where this was filmed in Thailand, but previous seasons of The White Lotus were filmed at The Four Seasons, which has four locations in Thailand: Bangkok, Koh Samui, Chiang Mai, and Chiang Rai.
If The White Lotus returns to The Four Seasons, we will bet it will be filmed at Koh Samui, a beautiful island resort that would keep the show's love of beautiful coastal settings.
Mike White has said before that Season 3 could take place in Asia. During a talk at the Berlinale Series Market, Executive Producer David Bernad said, "We've tried to work in Asia a lot, and Season 3 might be our chance to make something happen there."
In the HBO featurette that aired after the Season 2 finale, White talked about where the next season might take place and what it might be about. "The first season was about money, and the second is about love," White told Variety. "I think the third season might be a satirical and funny look at death, eastern religion, and spirituality. It seems like doing another round at White Lotus could be a rich tapestry."
Where To Stream The White Lotus Season 3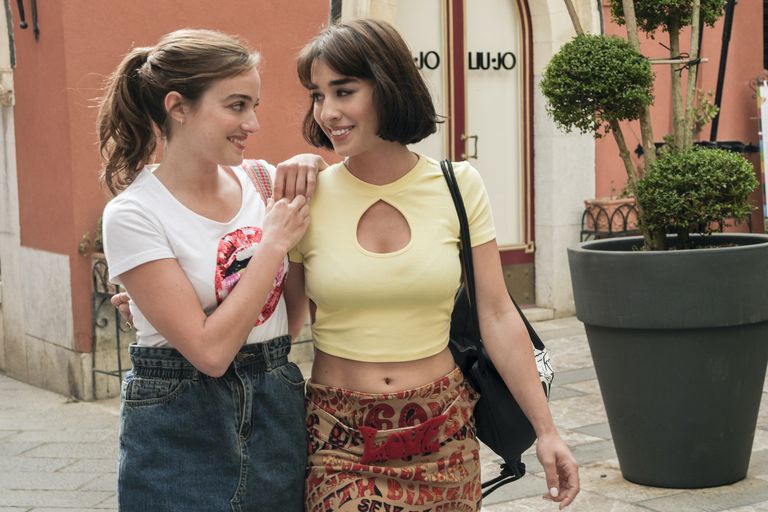 When Season 3 of The White Lotus does come out, the best place to watch it is on HBO Max, where new episodes will appear weekly. In the meantime, you can use the streaming app to watch the first and second seasons of The White Lotus.
White Lotus Season 3: Trailer
There is no trailer for Season 3 of White Lotus. The trailer for Season 2 is shown below.
Similar Show Like : White Lotus Season 3
If You Enjoyed Watching "White Lotus," Here Are Some Similar Shows That You Might Also Like:
"The Undoing" – This Hbo Miniseries Is A Psychological Thriller That Follows The Lives Of A Wealthy Couple Whose World Is Turned Upside Down By A Violent Death.
"Big Little Lies" – This Drama Series Also Takes Place In A Wealthy Community And Explores The Complex Relationships And Secrets Of A Group Of Women.
"Mare Of Easttown" – This Limited Series Stars Kate Winslet As A Small-town Detective Investigating A Murder While Also Dealing With Personal Problems.
"Succession" – This Drama Series Follows The Lives Of The Roy Family, Who Own A Media Conglomerate, And The Power Struggles That Ensue As They Jockey For Control.
"The Flight Attendant" – This Dark Comedy-thriller Stars Kaley Cuoco As A Flight Attendant Who Wakes Up In A Hotel Room With A Dead Body And Tries To Piece Together What Happened.
Read More
Be Entertained and informed with the latest news at techeducation.com! From the hottest trends to the most breaking news. And Also, Follow us on social media: Facebook, Pinterest, Twitter, and Linkedin. And be part of the movement! Share your thoughts, ideas, and opinions with us.