Carl Lentz was the head pastor of Hillsong NYC until November 2020, when Hillsong Global Pastor Brian Houston fired him. He was also a spiritual advisor to many famous people.
But the question is, why did Brian Houston fire him? What actually happened to Carl Lentz? And where is he now? So, keep reading to find out where he is now and to learn more about him. Let's go through this article.
What Happened To Carl Lentz?
Carl Lentz is a former Hillsong pastor from the United States who was born on November 6, 1978. Carl Lentz was a celebrity pastor who served as a spiritual advisor to celebrities, including Justin Bieber and Vanessa Hudgens, and many others. In 2010, He joined Hillsong, and soon after, he became the leader of the New York branch.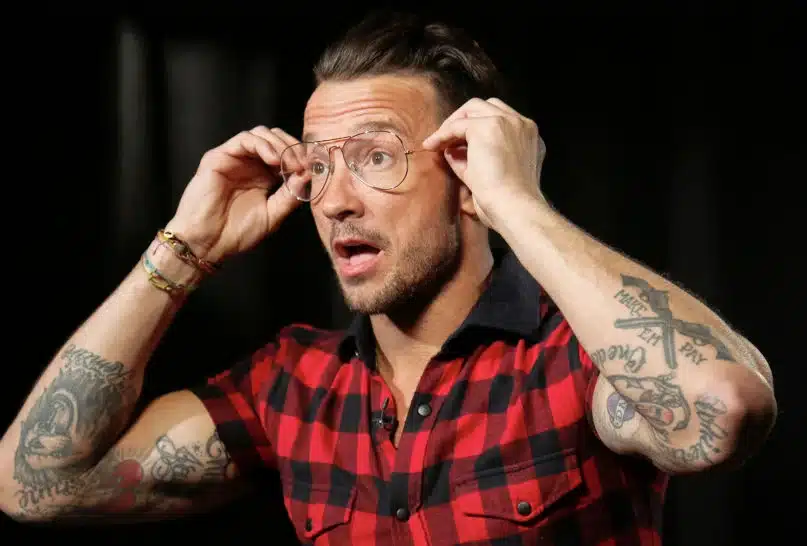 He brought a lot of attention to the church, but almost ten years later, they fired him. In the year 2020, Hillsong Global Pastor Brian Houston fired Lentz for "leadership issues and breaches of trust, as well as some moral failures.
Carl Lentz's Hillsong Controversies
"Hillsong: A Megachurch Exposed" is a three-part documentary series that explores the many controversies surrounding Hillsong Church, such as allegations of abuse and corruption. It is available to stream on Discovery+.
Also, In May 2021, Lentz's children's former nanny, Leona Kimes, wrote an essay on medium in which she accused him of bullying and sexual abuse. Later, it came out that Lentz had several affairs, including one with Ranin Karim, which is talked about in the documentary series "Hillsong: A Megachurch Exposed."
Where Is Carl Lentz Now?
According to New York Post, Carl is currently living in Florida with his wife and recently celebrated his 44th birthday. Carl's wife wrote in the caption of her Instagram photo that "Happy Birthday, @carllentz!… I know your 44th year is going to be a good one."
On the social media site Instagram, Carl also tells his followers about what's going on in his life from time to time.
Lentz told his followers what was going on in one of his most recent Instagram posts. He wrote, "It's been a challenging road, but we are alive, we are at peace, and thanks to the grace of God, we are TOGETHER. Not sure what the future holds for us, but we do know that we face it as a family, and for that, I am so thankful."
Who Is Carl Lentz's Wife?
Carl's wife's name is Laura Lentz. And she has supported him ever since he admitted to being unfaithful and was fired from Hillsong. The couple has two daughters and one son together.
In September 2022, Laura posted an update about her relationship. she wrote, "It has been challenging, and hell yeah, it's taken a LOT of work the past 22 months (but who's counting) to make our marriage what it has become, & we will never stop working on ourselves, for this marriage and for our kids!" Laura continued and said a lot more in this post.
Read More