Great news for fans of When Calls the Heart! After some uncertainty, Hallmark finally announced in June that the show would be returning for its tenth season. While it's clear that there are still many stories to be told in the beloved setting of Hope Valley, it's worth noting that Hallmark has recently canceled several other long-running scripted series, such as Chesapeake Shores, Picture Perfect Murders, Hailey Dean Mysteries, and Matchmaker Mysteries over on Hallmark Movies & Mysteries. Hearties can be grateful that the show will continue to bring them joy for at least one more season despite these changes. Here's what we know so far about When Calls the Heart season 10.
Is When Calls the Heart season 10 Renewed?
Yes! When Calls the Heart was officially renewed for season 10 by Hallmark on June 17, 2022.
Erin Krakow, who plays the lead role and is also an executive producer, said, "I am thrilled that When Calls the Heart is coming back for a 10th season. With our amazing cast, crew, and talented writers, we can look forward to more adventures, laughs, tears, and stories of romance throughout the community of Hope Valley. We are so excited for all the viewers, especially the Hearties, to continue this journey with us!"
In a statement, Lisa Hamilton Daly, executive vice president of programming at Crown Media Family Networks, said, "When Calls the Heart continues to push the limits of what we can do with this show. "There are many more stories still to be told about the lives of the beloved characters in this series and we cannot wait for everyone at home to tune in to see what unfolds."
Krakow stated, "I'm feeling very grateful. I'm really happy. I'm very proud, excited to get to spend more time in Hope Valley with all of these people I really care about and it's just mind-blowing to think about a decade of When Calls the Heart. It's really pretty amazing. I'm really happy."
Executive producer Brian Bird said this about the renewal:
#Hearties the news you've been waiting for!
Never in 2013, when we first brought this world to life, did I think we would be announcing S10 of #WhenCallstheHeart! So grateful and excited for all 3 mill of you! In these uncertain times… happy days ahead!https://t.co/2EGtSWkXh4

— Brian Bird (@brbird) June 17, 2022
When Calls the Heart Season 10 Release Date?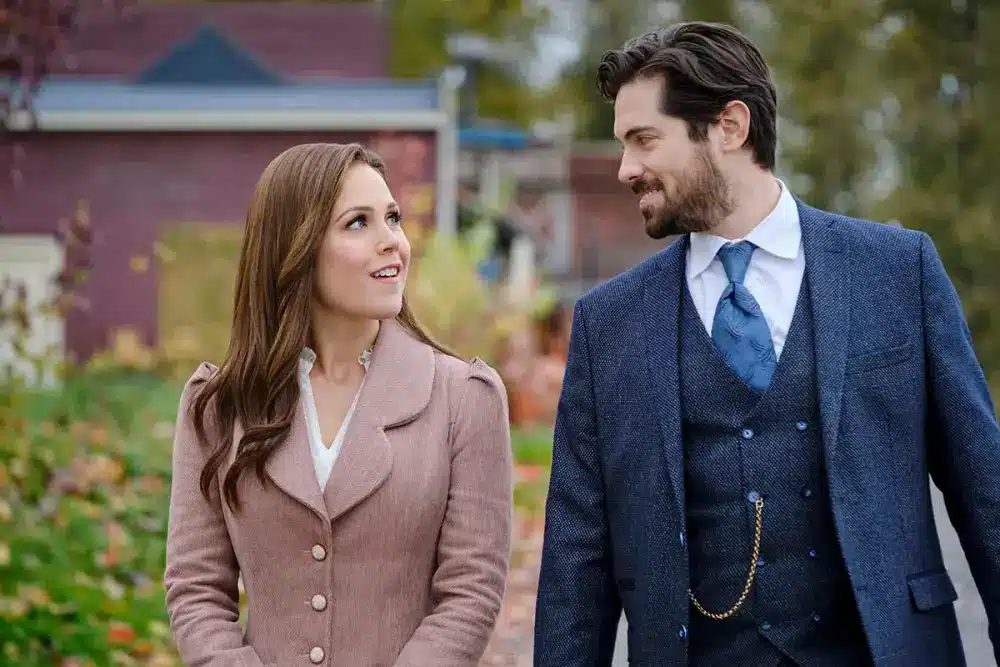 When Calls the Heart season 10 will Release on Hallmark Channel on Sunday, July 30, 2023, at 9 p.m. ET.
When Calls the Heart Season 10 Cast: Who's Coming Back?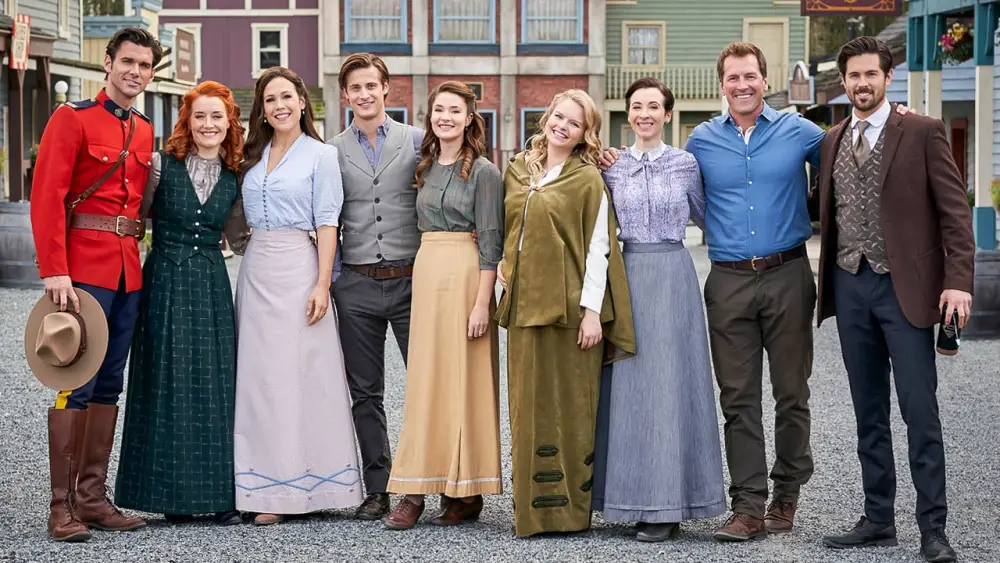 Krakow, the main character on the show, and her two longtime suitors, McNally and McGarry, will all be back. Jack Wagner, Cummins, Loretta Walsh, Johannah Newmarch, Rosenbaum, Hrothgar Mathews, Hutton, and Smith, who played Hutton's on-screen husband, will all be back. Many of them have already posted photos from the set. (Lori Loughlin, who played Abigail Stanton for six seasons and was charged in the college admissions scandal in 2019, was written out of the show.)
Social media say that Natasha Burnett, Viv Leacock, Andrea Brooks, Javien Natt, Wong, and Wallace have all filmed scenes for season 10.
Is There Going To Be A New Showrunner For Season 10?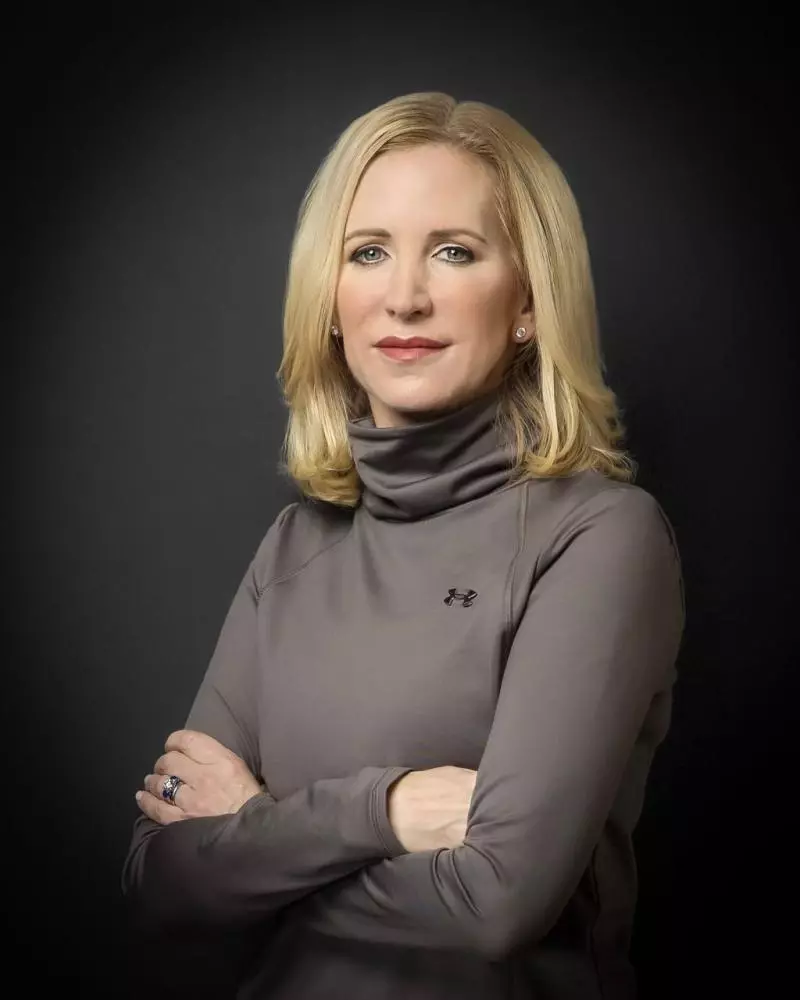 Yes! Lindsay Sturman (Supergirl) will be the new showrunner for season 10.
"We are also thrilled to welcome Lindsay Sturman, the show's new showrunner, who brings her immense talent to the show," stated " Laurie Ferneau, Senior Vice President of Development at Crown Media Family Networks.
Has Production Begun On When Calls The Heart Season 10?
Yes! When Calls the Heart season 10 started filming on Monday, July 27, 2022. By the middle of November, everything was done.
On the show, Pascale Hutton plays Rosemary Coulter. She put these pictures on Instagram.
When Calls the Heart Season 10 Storyline
While no official details have been released yet about the storylines for When Calls the Heart season 10, we can certainly make some educated guesses about what might be in store. For instance, it seems likely that the romance between Lucas (Chris McNally) and Elizabeth (Erin Krakow) will continue to be a major focus. Additionally, there's the tantalizing question of Bill's (Jack Wagner) mysterious illness, which we may learn more about. The upcoming Coulter pregnancy is sure to bring plenty of drama, especially with the always-entertaining Rosemary (Pascale Hutton) involved. And, as always, we can expect to see more developments in the town's various industries, including the oil company, foundry, and mines. Finally, there's always the possibility of new romantic storylines emerging among Hope Valley's eligible bachelors and bachelorettes.
Pascale Hutton and Kavan Smith both recently posted on their Instagram feeds about Family Coulter:
How many episodes will there be in season 10 of When Calls the Heart?
When Calls the Heart Season 10 will have 12 episodes, and the show will reach a landmark 100th episode in the upcoming season.
Where is When Calls the Heart Season 10 filmed?
When the Heart Calls is shot just outside of Vancouver, British Columbia, Canada. Hope Valley is situated on the Jamestown Movie Set (built on the family-owned MacInnes Farm), where the majority of the show is shot.
Where Can I watch When Calls The Heart seasons 1-9 online?
With a Hallmark Movies Now subscription, you can watch all seasons of When Calls the Heart.
With a subscription, you can also watch previous seasons of When Calls the Heart on iTunes, Prime Video, and other streaming services. Previous seasons' DVDs are also available for purchase.
When Calls the Heart Season 10 Trailer
Read More: