Sister André was the oldest known person in the world. She died on Tuesday at the age of 118 years and 340 days. Guinness World Records said she was the oldest living person and the oldest living nun. Her 119th birthday was less than a month away.
She was born Lucile Randon on February 11, 1904, in France. In 1944, she changed her name to Sister André. As a Roman Catholic nun, she worked for God for most of her life.
Sister André became the oldest person still alive last year when Kane Tanaka of Japan died in April 2022 at the age of 119. The Gerontology Research Group says that as of Wednesday, Maria Branyas Morera of Spain is the oldest person still alive. She is 115 years and 320 days old.
Sister André also holds the record for the oldest COVID-19 survivor. She tested positive for the virus a few weeks before her 117th birthday in 2021. She got better in about three weeks after getting the virus. She also lived through the 1918 pandemic of the Spanish flu.
Sister André was a teacher and cared for children when she was young. This was during World War II. Before becoming a nun, she worked for 28 years at a hospital with orphans and old people.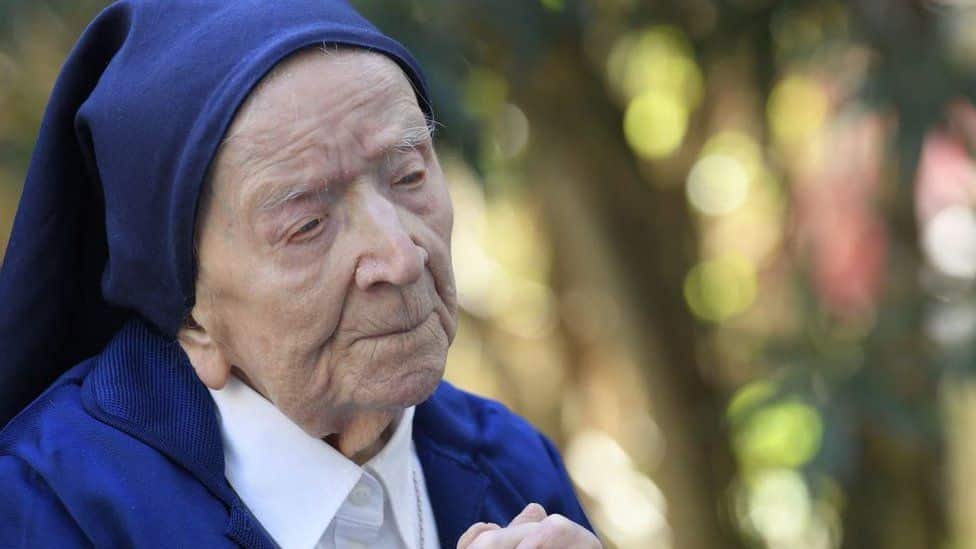 Sister André was made an honorary citizen of Toulon, France, in 2019. She also got a personal letter and a rosary that had been blessed by Pope Francis.
Sister André was only about three years away from becoming the oldest person, which would be another record. Guinness World Records says that this record is held by Jeanne Louise Calment, who was also from France. She lived for 122 years and 164 days and died in 1997.
Related Stories Recommended By Writer: