If you were a nerd in the 2010s, you probably remember Scott Pilgrim vs. the World. The series began as a collection of graphic novels before being transformed into an action comedy film by famed director Edgar Wright.
However, the story does not appear to be ended, since the famous art style of the graphic novel will soon be turned into an anime. Scott Pilgrim Takes Off, a new animated series, will premiere this fall. So far, here's what we know.
Scott Pilgrim Anime Release Date
Scott Pilgrim Takes Off release date: When will it be released? Scott Pilgrim Takes Off will be available on Netflix on November 17, 2023. It has been nearly a decade since the film was released and the graphic novels ended. Netflix announced the anime through its Twitter handle,
You can check out their Tweet below:
get ready to battle love, life, and epic beats in the NEW Scott Pilgrim anime! 🎸⭐️ pic.twitter.com/VhM98MkSf6

— Netflix Geeked (@NetflixGeeked) August 16, 2023
The amount of episodes in the anime series has not yet been revealed, but as with Netflix, it is expected that all episodes will be released at once for streaming.
Who Is In Scott Pilgrim's Anime Cast?
To many fans' pleasure, the majority of the original actors from the 2010 film will return to voice their animated characters in Scott Pilgrim Takes Off. The following actors are on the cast list:
Michael Cera as Scott Pilgrim
Elizabeth Winstead as Ramona Flowers
Kieran Culkin as Wallace Wells
Anna Kendrick as Stacey Pilgrim
Brie Larson as Envy Adams
Alison Pill as Kim Pine
Aubrey Plaza as Julie Powers
Jason Schwartzman as Gideon Graves
Chris Evans as Lucas Lee
Johnny Simmons as Young Neil
Mark Webber as Stephen Stills
Ellen Wong as Knives Chau
Mae Whitman as Roxy Richter
Satya Bhabha as Matthew Patel
Brandon Routh as Todd Ingram
Netflix announced this group in an animated video, which you can see below:
What Is The Storyline Of Scott Pilgrim's Anime?
Scott Pilgrim Takes Off will have a similar plot to the original graphic novels and the 2010 film Scott Pilgrim vs. the World, with a few alterations.
The plot of the film is as follows: Scott Pilgrim meets Ramona and falls in love with her right away." But when he meets one of her ex-boyfriends during a band competition, he realizes he has to deal with all seven of her ex-boyfriends in order to court her.
One aspect that this anime could explore is the alternative ending. Because the graphic books were not completed when the film began production, their endings differ. As a result, the anime could be more accurate to the original story's climax.
Furthermore, many stories, villains, and conflicts from the novels had to be reduced for the film, so a longer series would allow those plot pieces to be filled out again.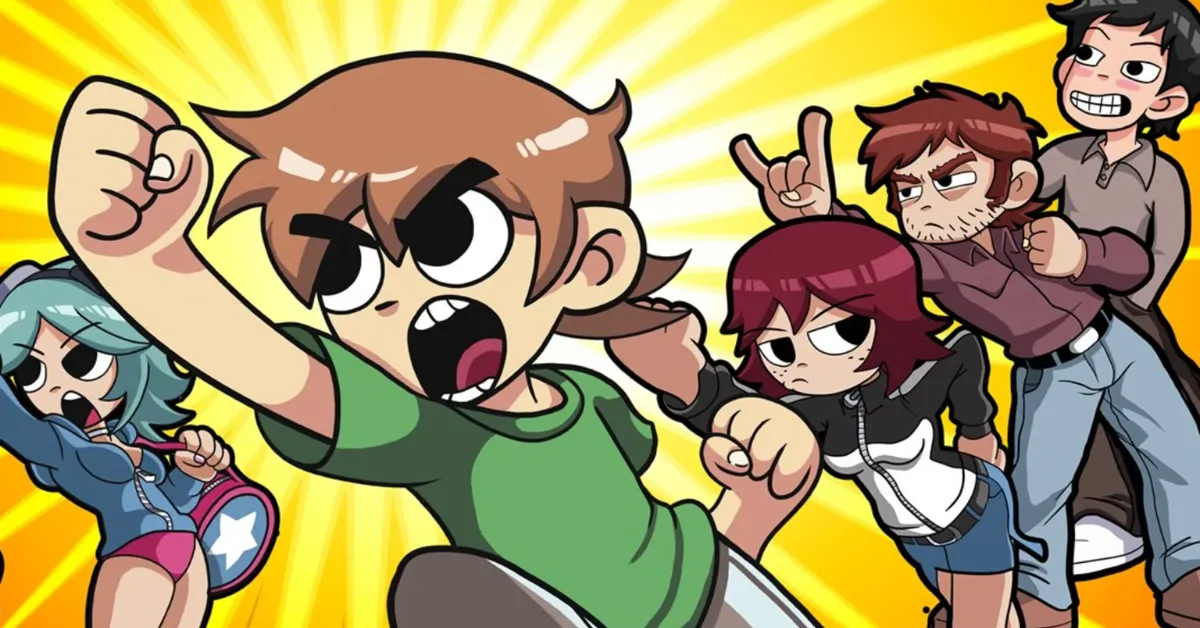 You might also like to read about the upcoming Anime series episode and manga chapters, So check out the below-given posts:
Scott Pilgrim Anime Trailer
On August 16, Scott Pilgrim Takes Off got its first look on Netflix. The teaser video shows how smooth the animation is and how the art style is similar to the original comic book.
Conclusion: This fall, the 'Scott Pilgrim Takes Off' anime series revives 'Scott Pilgrim vs. the World' from the 2010s. With an ensemble cast returning with a November 17, 2023, Netflix premiere, fans can expect a true but possibly enhanced story. The series will explore the graphic novels' depths, giving alternative endings and undiscovered storylines. Relive the renowned world of love, music, and conflicts in animated beauty.
Thanks for choosing Thetecheducation.com as your information hub! We're committed to providing you with top-notch content.