Now that only six contestants are left in the 15th season of RuPaul's Drag Race drag fans have a lot to look forward to in the coming months. After announcing the cast for Queen of the Universe's second season, Paramount+ has now stated when the second season of the international drag singing competition will start. The hit competition show will debut exclusively on the streaming platform on June 2 in the United States and Canada and June 3 in the United Kingdom, Latin America, Italy, France, and Germany. Ten fierce queens will compete for the prized "Queen of the Universe" title.
Award-winning TV host Graham Norton will host Queen of the Universe. Ten drag queens will perform in front of a 'Pop Diva Panel,' and each will compete with a new musical performance in front of a live audience each episode until one of them wins the crown and a huge cash prize of $250,000. RuPaul's Drag Race host Michelle Visage, Grammy-nominated singer and actress Vanessa Williams, and Drag Race alumna Trixie Mattel will all be back as judges. Scary Spice from the famous English girl group Spice Girls, singer-songwriter Mel B, will join the returning judges and replace Queen of the Universe Season 1 judge Leona Lewis.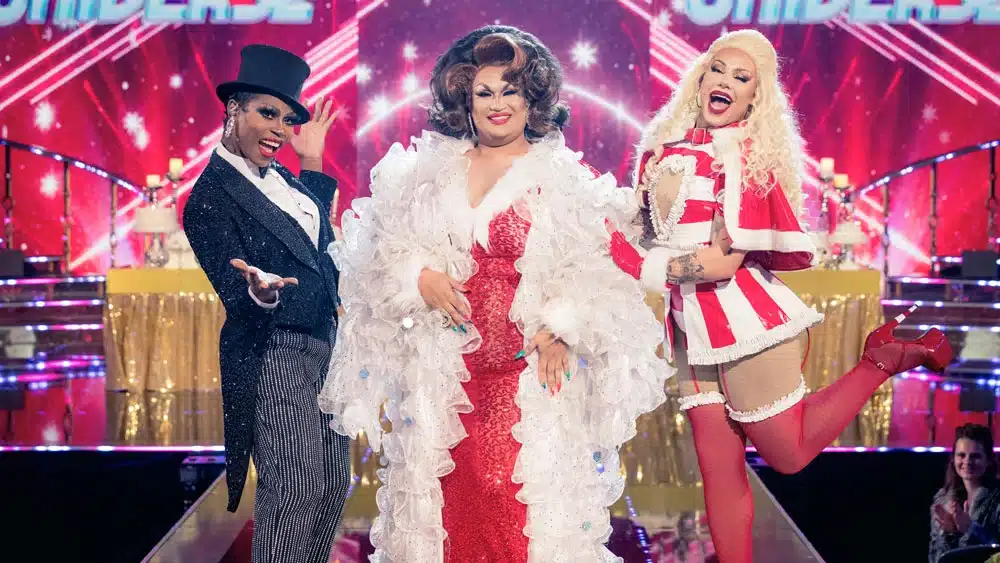 Read also:
Who Are the Competing Queens in "Queen Of The Universe Season 2"?
Most Drag Race-like shows only have queens from one country, but Queen of the Universe tries to have queens from all over the world, and the second season is no different. Queens worldwide, like Aura Eternal from Drag Race Italia and Love Masisi from Drag Race Holland, will also be on Season 2 of Queen of the Universe. Chloe V, another big name in Brazilian drag, will also compete, bringing the weight of Grag Queen's win last season. Jazell Royale, a beauty queen from the United States, Maxie from the Philippines, Militia Scunt from California, Miss Sistrata from Israel, Taiga Brava from Mexico, Trevor Ashley from Australia, and Viola from the United Kingdom are the other contestants.
RuPaul will be one of the show's executive producers, along with MTV Entertainment Studios and World of Wonder, which also make RuPaul's Drag Race. This reality show has won many awards. Queen of the Universe is a mix of Drag Race and Eurovision. Contestants compete in a singing competition while wearing drag, cementing their place in pop culture and showcasing their skills beyond lip sync and make-up.
When "Queen of the Universe" starts on June 2 and 3, you can see the best drag queens in the world fight for the most coveted title. While we wait for a video for Season 2, you can watch Ada Vox sing "At Last" by Etta James in Season 1.
Be Entertained and informed with the latest news at techeducation.com! From the hottest trends to the most breaking news. And Also, Follow us on social media: Facebook, Pinterest, Twitter, and Linkedin. And be part of the movement! Share your thoughts, ideas, and opinions with us.