The Duke and Duchess of Cambridge, Prince William, and Kate Middleton, have been in the public eye since their engagement in 2010 and subsequent wedding in 2011. Over the years, the couple has faced numerous rumors and speculations about their relationship, including allegations of infidelity and arguments. Recently, there have been rumors circulating that the royal couple may be getting a divorce, which has sparked a frenzy among their fans and the media. In this article, we will investigate the truth behind these rumors Are Prince William and Kate Middleton Getting A Divorce?
Are Prince William and Kate Middleton Getting A Divorce?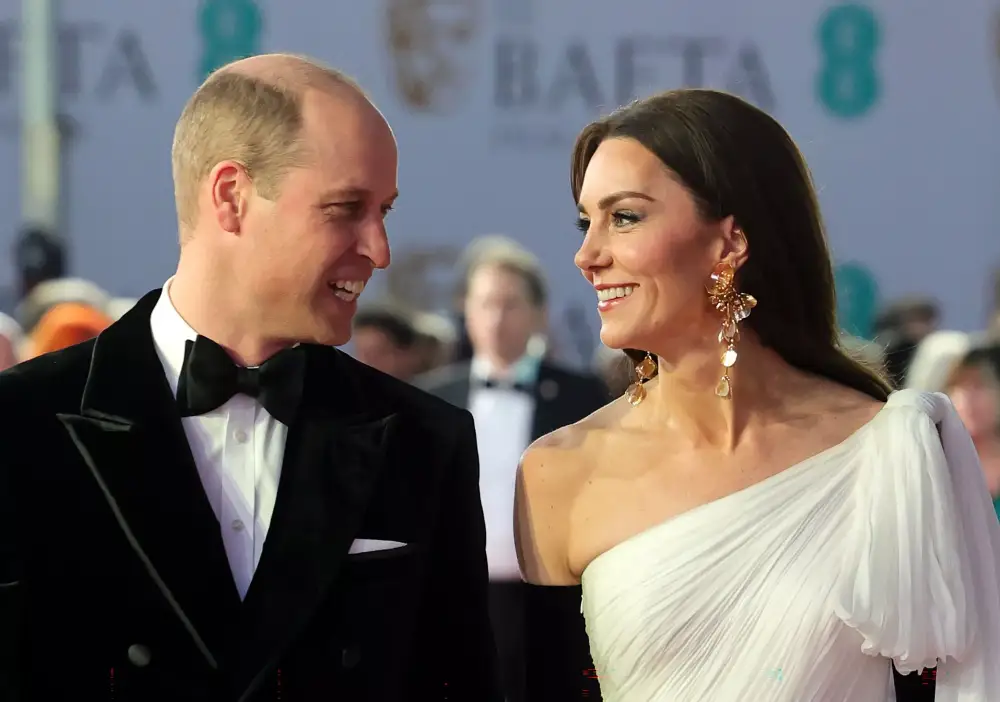 The alleged divorce of Prince William and Kate Middleton has been a topic of discussion in the media. Speculation first arose in 2019 when an American magazine claimed that Prince William cheated on Kate Middleton with Rose Hanbury while she was pregnant with their third child. However, this claim was refuted by Daily Mail's royal reporter, Richard Kay. More recently, there have been reports in some media outlets that the couple has set a definite date to announce their separation. However, these reports have been proven to be false.
MSN had tweeted an article claiming that "Prince William and Kate Middleton separate as Duchess moves out with children," but the tweet and article have since been removed. The Duke and Duchess of Cambridge are not divorcing, according to Elle.com. They are healthy, and a false report was circulated.
What Sparked The Rumors Of Their Divorce
The rumors started when MSN published a now-deleted false article alleging that the couple had separated. According to the article, palace staff overheard a "heated discussion" between Kate and William, during which Kate expressed discontent with her marriage. Newsweek investigated the story further after MSN published their article and discovered that Oh My Mag, a French website, also claimed the marriage was over. The website's publisher verified this to Newsweek via a spokesperson, stating, "This story is indeed false and has been published by accident. We are taking it down momentarily."
Is Kate Middleton Responds to the Rumors
At this time, there is no available information regarding how Kate Middleton has responded to the rumors of her divorce from Prince William.
How Did Prince William And Kate Middleton Meet?
Prince William and Kate Middleton crossed paths during their time as students at the University of St Andrews in 2001. Initially, they did not know each other well, but William was smitten with Kate after seeing her in a see-through dress at a college fashion show called "The Art of Seduction." In 2003, they started dating, but their relationship remained under wraps until April 2004 when The Sun published photographs of them looking cozy on the slopes of Klosters Ski Resort in Switzerland. After a brief split in April 2007, they reunited and in October 2010, William proposed to Kate during a private holiday in Kenya. The couple tied the knot on April 29, 2011, at Westminster Abbey and now have three children: Prince George of Wales, Princess Charlotte of Wales, and Prince Louis of Wales.
Where Is Prince William and Kate Middleton Now?
The recent claim that Kate Middleton moved out of Buckingham Palace can be quickly dismissed since she never lived there. Instead, when in London, the couple resides in Apartment 1A at Kensington Palace. However, in June 2022, they relocated to Adelaide Cottage in Windsor to be closer to their children's school in Berkshire. Despite this move, they still retain their residence and offices in Kensington Palace for whenever they are in London. Nonetheless, the couple now primarily resides in Windsor.
Read More:
Be Entertained and informed with the latest news at techeducation.com! From the hottest trends to the most breaking news. And Also, Follow us on social media: Facebook, Pinterest, Twitter, and Linkedin. And be part of the movement! Share your thoughts, ideas, and opinions with us.