Some stars ascend to popularity in the ever-changing world of entertainment through a captivating combination of talent, charisma, and dedication. John Boyega's name stands out among these giants. Boyega has captivated viewers worldwide, from his debut role in the renowned "Star Wars" saga to his thought-provoking performances across numerous cinematic settings. His initiatives have not only left an everlasting imprint on the industry but have also contributed to his expanding net worth.
In this article, we'll take a look back at John Boyega's incredible career, diving into the elements that have contributed to his financial success and investigating the outstanding net worth he's amassed along the way.
John Boyega Net Worth
English star John Boyega's net worth is estimated to be around $ 8-10 million. John Boyega first became known for playing Moses in the 2011 science fiction comedy film "Attack the Block." When he was cast as Finn in the "Star Wars" sequel series, which started in 2015, he became famous all over the world. Boyega has also worked on the movies "Detroit" and "Pacific Rim: Uprising," as well as the drama series "Small Axe."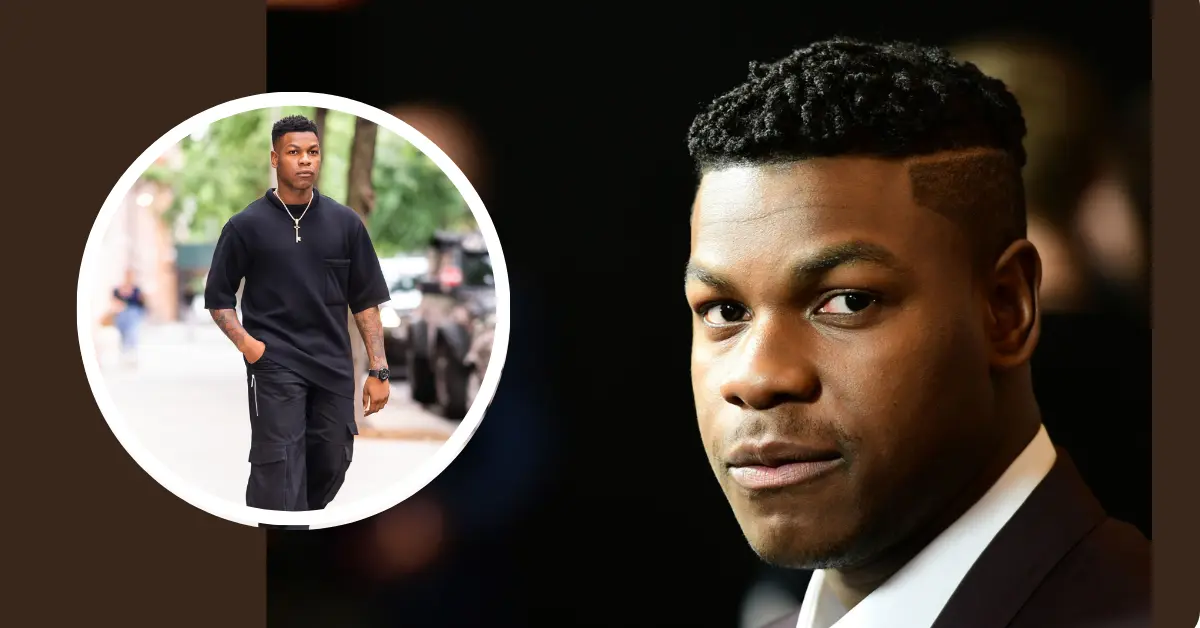 John Boyega's Career And Achievements
John Boyega began his professional career in the film business in 2011 with the film Attack the Block, in which he portrayed the part of Moses. Boyega has acted in various stage works, notably "Woyzeck" at the Old Vic Theatre in London, in addition to his work in film and television. John has received multiple nominations for his performances, including a BAFTA Rising Star award in 2016.
John Boyega is a multi-talented and diverse actor who has made important contributions to the entertainment business. He's had a solid career in the acting business. John is able to attain this level of success due to his interest in and passion for the film industry. He began his career in the United Kingdom, where he appeared in several British television shows and theatre productions.
Nonetheless, his portrayal as Finn in the new Star Wars trilogy earned him international acclaim. Boyega, who played Finn, a former Stormtrooper who joins the Resistance, was hailed by both viewers and critics for bringing a sense of compassion and sensitivity to the character. He has received numerous acting prizes and nominations. He is the recipient of the Black Reel Award, the British Academy Film Award, and the Empire Award. In 2020, he was also nominated for the London Film Critics Circle and the Satellite Awards. January Jones's Net Worth must be investigated.
John Boyega Biography
John Boyega, a British-Nigerian actor with exceptional skill and a fascinating stage presence, has emerged as a driving force in the entertainment world. Boyega, who was born on March 17, 1992, in London, has had an extraordinary journey from humble origins to international stardom.
His breakout performance as Finn in the "Star Wars" sequel trilogy launched him into the international spotlight, demonstrating his ability to imbue characters with depth, emotion, and sincerity. Boyega's dedication to meaningful storytelling has been obvious in roles ranging from hard-hitting dramas to thought-provoking science fiction outside of the galaxy far, far away.
Aside from his artistic abilities, Boyega's impassioned activism for social justice and representation has demonstrated his commitment to leveraging his platform for constructive change. As we look deeper into John Boyega's multifaceted career and accomplishments, it becomes evident that his influence reaches far beyond the silver screen.
There are many other Megastar net worths people searched for, If you are interested you can check the below links:
Boyega Charitable Works
Boyega's kindness extends beyond his energetic on-screen performances. His humanitarian efforts are aimed at developing the next generation of brilliance. Through his production firm, UpperRoom Productions, he is dedicated to promoting various narratives that are typically disregarded in mainstream filmmaking.
Boyega supports several charitable organizations in addition to encouraging artistic talent. He is an ambassador for the UK organization Dramatic Need, which encourages artistic expression in poor African children. Boyega's path demonstrates the power of dreams, demonstrating that talent, when combined with hard work and commitment, can overcome even the most formidable challenges.
Boyega's journey from a youngster in Peckham to a man parading down Hollywood red carpets is a bright example of success, anchored by an everlasting dedication to his roots and community. In his story, we find a story that reaches well beyond the boundaries of Hollywood, touching those who dare to dream large.
Some Recent News About John Boyega
John Boyega has recently been in the headlines for a variety of reasons. First, he came out about his encounters with prejudice within the Star Wars universe. Boyega stated that he felt "tokenized" and that his character, Finn, was given insufficient screen time. He also expressed dissatisfaction with Disney's handling of the criticism of his Black Lives Matter speech. On June 8, 2020, he was spotted participating in a Black lives matter Protest.
'Black lives have always mattered.' — 'Star Wars' actor @JohnBoyega led London protesters for George Floyd with this powerful speech pic.twitter.com/nKH0G78v8u

— NowThis (@nowthisnews) June 8, 2020
Second, Boyega has been touring in support of his next film, They Cloned Tyrone. The film is a science-fiction comedy about a man who is slain and cloned. Boyega co-stars with Jamie Foxx and Teyonah Parris in the flick. He even promoted the movie on His Twitter account too.
You can check out his post below:
THEY CLONED TYRONE official trailer! @iamjamiefoxx Teyonah Paris let's get it! pic.twitter.com/lgMBQNazHO

— John Boyega (@JohnBoyega) June 13, 2023
Finally, Boyega will appear in the next film The Woman King. The Dahomey Amazons are a real-life all-female military regiment in West Africa. Boyega will appear opposite Viola Davis and Lashana Lynch in the film.
Conclusion: From his iconic "Star Wars" part to thought-provoking performances, John Boyega's rise to prominence has been powered by skill and determination. His influence extends beyond performing to activism and philanthropy, demonstrating the power of dreams. Boyega's rise from London to Hollywood illustrates success founded on sincerity and community, leaving an indelible imprint on both entertainment and societal transformation.

Thanks for choosing Thetecheducation.com as your information hub! We're committed to providing you with top-notch content.