Face-to-face and online courses have their advantages and disadvantages as teaching methods. Accessibility issues may arise in totally in-person programs. In contrast, entirely distant learning models may lack possibilities for social and emotional connection, face-to-face networking, and the use of all university resources and buildings.
Blended learning, also known as hybrid learning, combines the advantages of face-to-face and online instruction methods while minimizing their drawbacks.
Types of Learning Systems
"in-person learning" encompasses various educational strategies in which students meet frequently in a physical classroom with their peers and an instructor.
"Remote learning" describes any instructional approach wherein students achieve a diploma or certificate online. Both synchronous and asynchronous models can be used for remote learning. Students participating in synchronous remote learning participate in virtual classroom sessions in real-time with the instructor using tools like Zoom or Google Meet. Without a teacher or other virtual classroom presence, students in asynchronous remote learning can work through the course contents at their leisure. When most people think of "online class" or "online school," they picture an asynchronous format. Still, the widespread use of remote learning during the epidemic made the synchronous design increasingly common.
"Hybrid learning" describes an approach to education that combines traditional classroom instruction with digital instruction.
Let's look at the positives of traditional classroom instruction, the positives of online education, and how the combination of these two methods offer the most benefits with the fewest drawbacks.
Education is the key to success. Now economically weak people can also get higher Education.
Here is a tweet that various schools offer students hybrid learning for career building.
@FriendshipPCS The first African-American founded and led charter school network in Washington DC and considered among the first in the nation- operates 11 schools, offers hybrid learning to some, robotics, apprenticeships, college prep and much more. #NationalCharterSchoolsWeek… pic.twitter.com/eEp6yJsAzT

— The Center for Education Reform (@edreform) May 11, 2023
Maximizing Learning Potential Through Hybrid Education Model
Consider Florida International University's MBA Flex program example. The university's  MBA Flex program is designed to allow working people to get an MBA without putting their careers on hold. This model provides a convenient alternative for students who can't commit to regular on-campus attendance but value direct engagement with their peers and instructors. This program's students don't get together as frequently as those in other programs, but they have plenty of chances to network and gain practical experience when they do.
Some learners will benefit more from a wholly in-person or remote setting than a hybrid setting. If you commit to lifelong learning, regardless of your chosen approach, you'll put yourself in a position to succeed.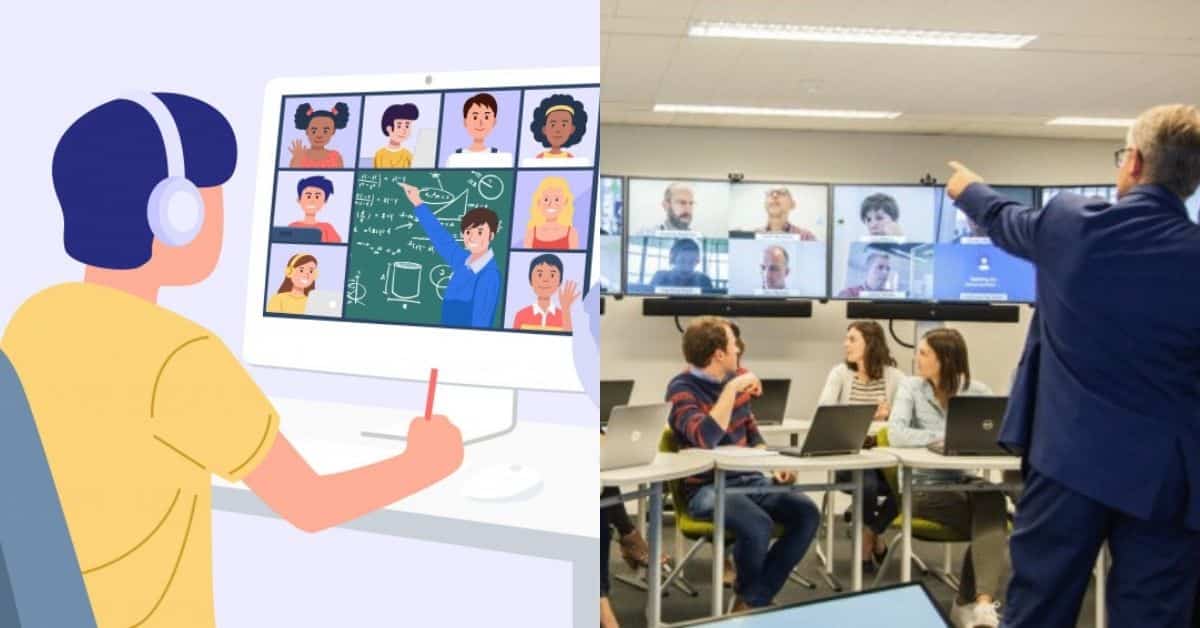 The drawback of Hybrid Education
The biggest drawback of the entirely in-person strategy is that it is inaccessible to people who cannot quickly get to campus. The key disadvantages of the fully remote model are (1) the absence of human interaction and (2) the inability to utilize all available campus facilities. This program is more accessible and adaptable because it uses a hybrid approach that combines in-person and remote systems while adhering to health and safety rules.
We are updating our readers with the latest news. So keep visiting thetecheducation.com for the newest information.