During the "cola wars" between PepsiCo and Coca-Cola in the 1990s, PepsiCo had an idea: it would start a points-for-prizes promotion that would give customers points for buying drinks that they could then use to buy stuff.
A commercial showed the plan. It said that if people saved their Pepsi labels, they could trade them in for Pepsi-branded items like a T-shirt for 75 points or a leather jacket for 1,450 points. The ad ended with a scene that caused a famous legal battle: it said that an AV-8 Harrier II jump jet worth 7,000,000 points was up for grabs.
PepsiCo said later that this last scene was just a joke, but at the time, it was John Leonard's chance to win a military jet. So, he set out to get the points he needed.
How John Leonard Feels Now About Taking On Pepsi
At first, Leonard thought he could get the points by buying the number of Pepsi bottles he needed, but that turned out to be hard to do. That was until he found a flaw in PepsiCo's plan: he could buy points for 10 cents each, which meant he could pay $700,000 for a $23 million jet at the time.
With the help of his millionaire friend Todd Hoffman, Leonard sent PepsiCo a check for the right amount in exchange for the points he needed to get the jet. But the drinks company wouldn't do that. Instead, it sued to get a judge to say that it didn't have to give him the jet.
Then, Leonard filed a countersuit, saying that it was a breach of contract and fraud. In the end, the judge who was in charge of the case agreed with PepsiCo, saying that no reasonable person would have thought the ad was a real offer.
Leonard and Hoffman talked about their lives for Pepsi, Where's My Jet?, a new documentary on Netflix. Leonard has also thought about how he feels about his younger self now.
In an interview with IndieWire, Leonard said that neither he nor Hoffman have "any regrets" about their past.
"We didn't get the jet, but both of us had a lot of fun with it," he told the publication. "I wouldn't have said that two years ago before we started this project.
"I stayed away from this story for a long time because it made me feel like a failure in a lot of ways. But it taught me a lot about people, business, and other things like that. It taught me how to laugh at myself, and I think it taught both Todd and me how to be friends."
Leonard also talked to the Independent about the event. He said that at the time, he saw the ad as a "legitimate chance to change [his] world," but that he knows now that he wanted to take advantage of a chance.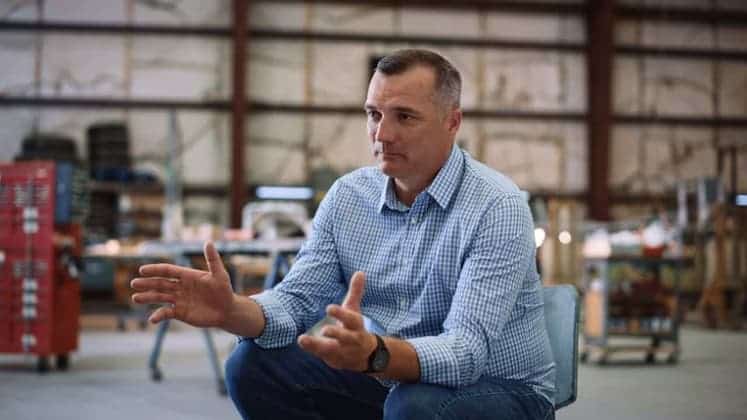 When Leonard thought about his past, he told the publication: "There's nothing wrong with being opportunistic while being intellectually honest and putting all your cards on the table.
"This [documentary] helped me realize that what I did when I was 19 or 20 shouldn't make me feel bad. Shame is probably too strong of a word, but maybe a little embarrassment."
In an interview with the Guardian, he said the same thing: "In retrospect, it was a smart move. Absolutely. But that doesn't always mean something bad. And at that time, I was sure that we were going to get the jet.
"How could I have really thought I was going to get the jet? That's what I can't figure out today. Now that I'm 48, I look back on it and think, "What kind of a d***** were you, man?"
Pepsi, Where's My Jet? is now available to watch on Netflix.
Related Stories Recommended By Writer: