Genshin Impact is currently one of the most popular action games, and it's about to get even more content and people excited with a new region in the upcoming version 4.0. The two-time award-winning game for the best ongoing game just disclosed a few details about the new region Fontaine, the nation of justice, and the information is rather interesting. So here's a rundown of everything you need to know about Genshin Impact 4.0 Fontaine.
When Genshin Impact 4.0 Release Date
Since the Genshin Impact 3.8 release date was July 5, if everything is smooth according to plan, and each patch took 42 days, the Genshin Impact 4.0 release date is likely to be August 16. As the Genshin Impact team also confirmed the news through a Tweet which you can find below.
Version 4.0 Promotional Video: A Journey at Your Fingertips|Genshin Impact

On August 16, embark on a journey to Fontaine with Travelers from across the globe!https://t.co/JnZDe8j29F#GenshinImpact

— Genshin Impact (@GenshinImpact) August 5, 2023
Also, it's possible that the live stream for the same game will start a week before it comes out in the second week of August.
Banners For Genshin Impact 4.0
The first part of the Genshin Impact 4.0 banners will feature the Fontaine siblings Lyney and Lynette, as well as Yelan. Lyney is a 5-star Pyro Bow user, and Lynette is an Anemon Sword user, as the leaks suggest. Zhongli and Tartaglia will appear in the second half. You can see a Tweet by Genshin Universe about Genshin Impact banners.
☄️RITUAL 4.0 BANNERS☄️#GenshinImpact #Fontaine #原神 #Lyney #Tartaglia #Childe #Yelan #Zhongli pic.twitter.com/Jh9RHo60ms

— Genshin Universe (@GenshinUniverse) August 4, 2023
In terms of the four stars who could feature on the flag, we're betting on Charolette and Freminet, as well as a few old four stars who could supplement Lyney's powers (Xingqui, Bennett).
Genshin Impact 4.0 Characters
The upcoming characters pertaining to the new region are one of the things that players look forward to the most in new versions, and while a large number of 4.0 characters have leaked, the majority of them will arrive as the Fontaine story progresses, and a large number of them will arrive in the subsequent 4.0, 4.1, and 4.2 updates. A Reddit-based Genshin Impact community has posted about the Upcoming Genshin Impact Characters.
You can check out the post below:
Chevreuse Info!! by HutaoLover77
by u/NoBlock8934 in ChevreuseMains_

Lydney and Lynette were the first Fontaine characters to be presented in the Teyvat Chapter Storyline Preview video, and they'll be the first of many to meet us as we journey to the Nation of Justice in the Genshin Impact 4.0 update. Lydney has a 5-star Pyro Bow and Lynette has a 4-star Anemo sword.
Events in Genshin Impact 4.0
In 4.0, the main event will award players with a free Bennett. This is also presumably because to Bennett's fondness for characters, and Lyney is meant to be a Pyro DPS who will complement Bennett (?). Players with an adventure rank of 25 or higher will additionally receive a free Lynette. Here is a list of all the Genshin Impact 4.0 events.
Mega Meka Melee – Underwater Parkours, Combat Challenge, and Rhythm Game
Relic Records: Creations of the Hydro Nation – Exploration and Collection Challenge
Studies in Light and Shadow: A Fontaine of Enchantment – Photography Challenge
Verdict of Blades – Combat Challenge
Lay Line Overflow
Embark on an immersive gaming adventure like never before with our carefully curated list of the top 7 open-world games that are set to ignite your imagination.
Genshin Impact 4.0 Mechanics
The Trailer showed the Traveler using his Hydro skills, which he'll most likely obtain by touching one of the nation's seven statues. Because the teaser showed the traveler exploring the underwater realms, many people assumed that it would be impossible to explore with other characters. However, as disclosed by one of the most notable Genshin leakers, StepLeaks, this does not appear to be the case.
Below You can watch the Genshin Impact 4.0 Trailer:
 What the Traveler is doing underwater, unleashing slashes to unlock chests appears to be a gadget or a universal exploring function that activates as soon as a character enters underwater.
Because Genshin Impact 4.0 is still one month away, nothing is known about the exploration, and little was displayed in the 4.0 live stream. However, as the release date approaches, more details should become clear.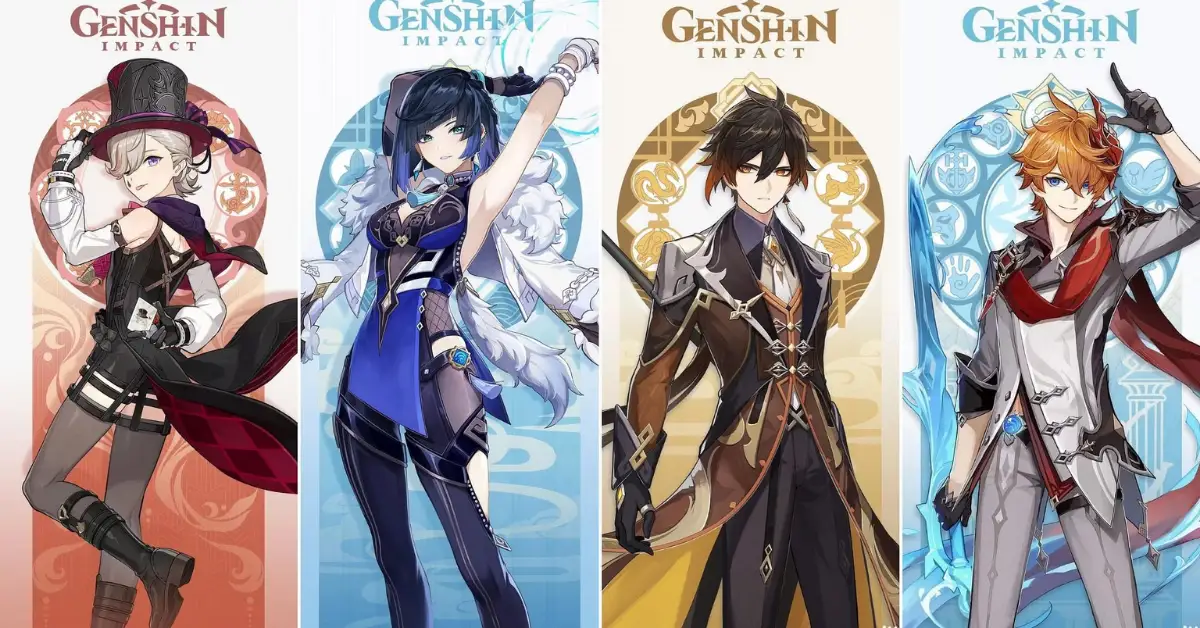 Conclusion: Prepare for an exciting voyage as Genshin Impact prepares for Version 4.0! Unravel mysteries and forge alliances as you explore the intriguing new region of Fontaine. Expect intriguing individuals, intense events, and an interesting undersea world. Mark your calendar for an August 16 release date, and be ready to embark on an exciting adventure that will change the way you play. The release of Genshin Impact 4.0 promises an incredible gaming experience that will leave you wanting more!
We're always adding new content, so be sure to bookmark Thetecheducation.com to stay up-to-date on the latest news and information.