One of the best linebackers in NFL history was Dick Butkus. He established the standard for the position of middle linebacker with his frightening play style. Butkus was a family man and a doting father when he wasn't playing football.
He had three children along with his wife of 60 years, Helen – Richard "Ricky" Butkus Jr., Matt Butkus, and Nikki Butkus. Let's take a peek into the lives of all of Dick Butkus' offspring and see what they've accomplished.
Dick Butkus Kids
Ricky, Matt, and Nikki Butkus are kids of Dick Butkus. Matt, for one, continued his family's tradition by becoming a football player. He displayed the athletic ability that ran in his family by playing defensive lineman for the USC Trojans in collegiate football.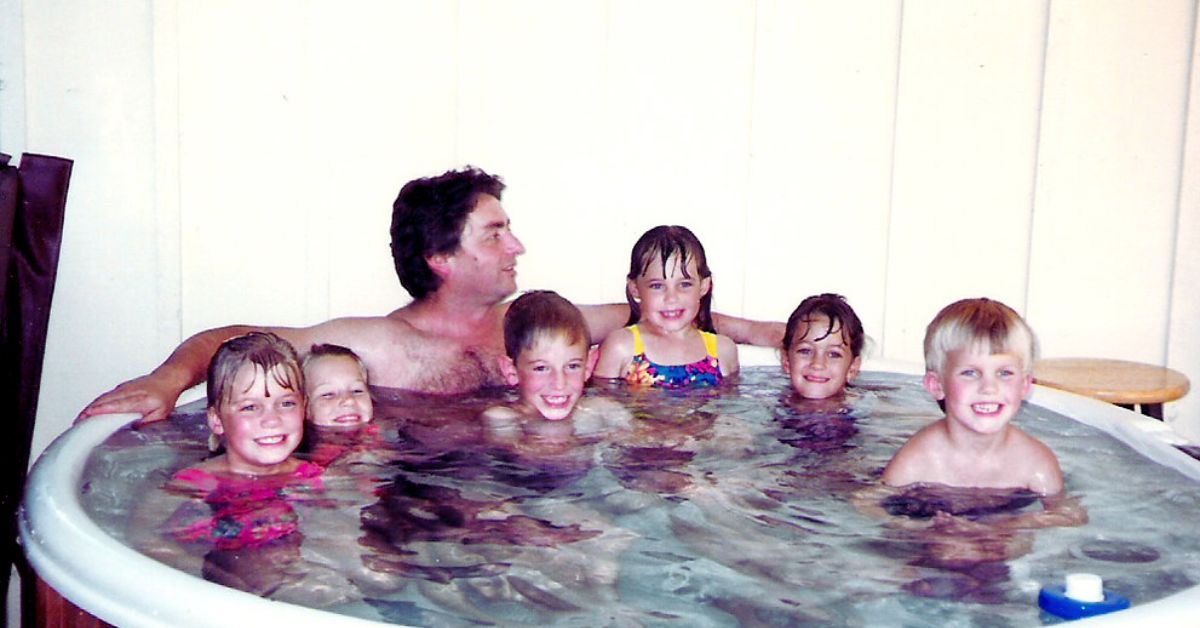 Matt joined his father in making a difference through charity work, so he wasn't just a football player off the field. Throughout the years, the Butkus family legacy has contributed to the athletic and humanitarian realms.
Beginning his football career at Chicago Vocational High School, Butkus showed his flexibility by playing both fullback and linebacker.
At the University of Illinois, he continued his outstanding performances on defence as a linebacker and on offence as a centre for the Fighting Illini. In 1963, he led the squad to a Rose Bowl victory and was named the Big Ten Conference's most valuable player.
Butkus, the third overall pick in the 1965 NFL Draft, was an instant success after joining the Chicago Bears. His domination on the field was on full display as he retired with a record-setting 22 interceptions and 27 recovered fumbles.
Look at this tweet:
Orange & Blue News columnist @JohnSupinie:

"Dick Butkus was football to us kids back in that era. He was a bad ass, and that big kid down the street who had a mean streak always wanted to be the next Dick Butkus." #Ilini. #Bears.

Link: https://t.co/iQbyHif81v pic.twitter.com/yFTOZcWyuC

— Orange and Blue News (@IllinoisRivals) October 6, 2023
His intimidating tackling style earned him respect and fear from the other team. Butkus left an indelible mark on the sport that has outlived his playing days. He revolutionized the role of the middle linebacker and remains an inspiration to modern players.
The Chicago Bears honoured him by retiring his No. 51 jersey and inducting him into the Pro Football Hall of Fame in 1979.
After hanging up his skates, Butkus jumped right into the worlds of acting, sports commentary, and philanthropy. Through the Butkus Foundation, he was able to focus his generosity on many different causes.
Because of his many accomplishments, Dick Butkus will forever be remembered as a legendary character in the annals of American athletics.
Let's check out other articles regarding the lives of other famous people's offspring:
Dick Butkus' NFL legacy
After being selected by the Chicago Bears in the second round of the 1965 NFL Draft, Dick Butkus remained with the team for his entire 9 year NFL career. During his brief but impressive time in the NFL, he won several awards.
Two NFL Defensive Players of the Year, five first-team All-Pro selections, three second-team All-Pro picks, and eight Pro Bowl invitations are among the accolades.
In addition, he played for several historic NFL squads. All-Decade Teams from the 1960s and 1970s, as well as All-Time Teams celebrating the NFL's 75th and 100th anniversaries, are among these teams. He was enshrined into the Professional Football Hall of Fame in 1979, in Butkus' first year of eligibility following retirement.
An Eternity Despite having a very short career by NFL standards and failing to win a Super Bowl, the Chicago Bear is widely considered one of the league's all-time finest players.
In 1999, The Sporting News placed Butkus on their list of all-time NFL greats; in 2014, he was named by the New York City Daily News. Even now, middle linebackers in the NFL look up to him as a model of excellence.
We appreciate your reading! Please add thetecheducation.com to your bookmarks and check back regularly for new and exciting material.