Bradley Martyn has been an active member of the fitness industry since at least 2014. With his amazing size and freakish strength, he has carved out a niche in a competitive field. So, how tall and how large is Bradley Martyn? Continue reading to learn more about this.
Martyn Bradley Height And Weight
Bradley Martyn is 6'3″ (190.5 cm) tall and weighs between 240 and 260 pounds (109 and 118 kilograms). Despite his huge stature, his body fat is typically 7-10%. Bradley Martyn, as you can see, is a large man. He not only stands around 6 inches taller than the normal man, but he also carries roughly 30% more bodily weight. He even Tweeted about his height.
You can see his Tweet below:
I'm tall 6'3 https://t.co/0TGaODO5Fr

— Bradley Martyn (@BradleyMartyn) August 17, 2015
Martyn also maintains a great level of conditioning throughout the year, which adds to his stature and strength.
Who Bradley Martyn Is?
If you're unfamiliar with Bradley Martyn, imagine The Rock crossed with Logan Paul. In other words, he's a massive bodybuilder who makes popular material for YouTube and other social media platforms.
Martyn, on the other hand, experienced a longer route to popularity than other online sensations. It all started when he was 15 and began working out as a scrawny adolescent.
Bradley Martyn, 22, finished eighth in his class in the Men's Physique competition at the 2011 NPC National Championships. While he would continue to bulk up, this would be the extent of his competitive bodybuilding career. In 2016 a Twitter page Shred Supplement shared a transformation picture of Bradley Martyn 2011 NPC winner.
#BradleyMartyn , a personal #trainer and #physique contest winner of the 2011 NPC Southern California Championships. pic.twitter.com/QXdbbOqBZm

— Shred Supplement (@ShredSupplement) August 31, 2016
Martyn created a YouTube channel a few years later, where he exhibited weight training exercises and workout routines. He immediately garnered fans due to his personality and attractive figure.
Bradley Martyn is now a major celebrity in the fitness business, with over 3 million YouTube subscribers as of the time we are writing this article. He's most known for his daring antics and athletic feats of strength.
Bradley Martyn Biography
Bradley Martyn is a social media influencer, entrepreneur, and fitness YouTuber. He was born in 1989 in San Francisco, California. He began lifting weights at the age of 15 and rapidly became obsessed with bodybuilding. He launched his YouTube channel in 2010 to share his knowledge and experience with others.
His channel swiftly rose in popularity, and he quickly became one of the world's most prominent fitness YouTubers. Martyn is well-known for his physique and power. He stands 6'1″ and weighs more than 220 pounds. He has a bench press capacity of over 400 pounds and a squat capacity of over 600 pounds.
Martyn is active on several social media channels in addition to his YouTube account. He has over 4.4 million Instagram followers and over 1 million Twitter followers. He makes advantage of these platforms to communicate with his fans and market his businesses.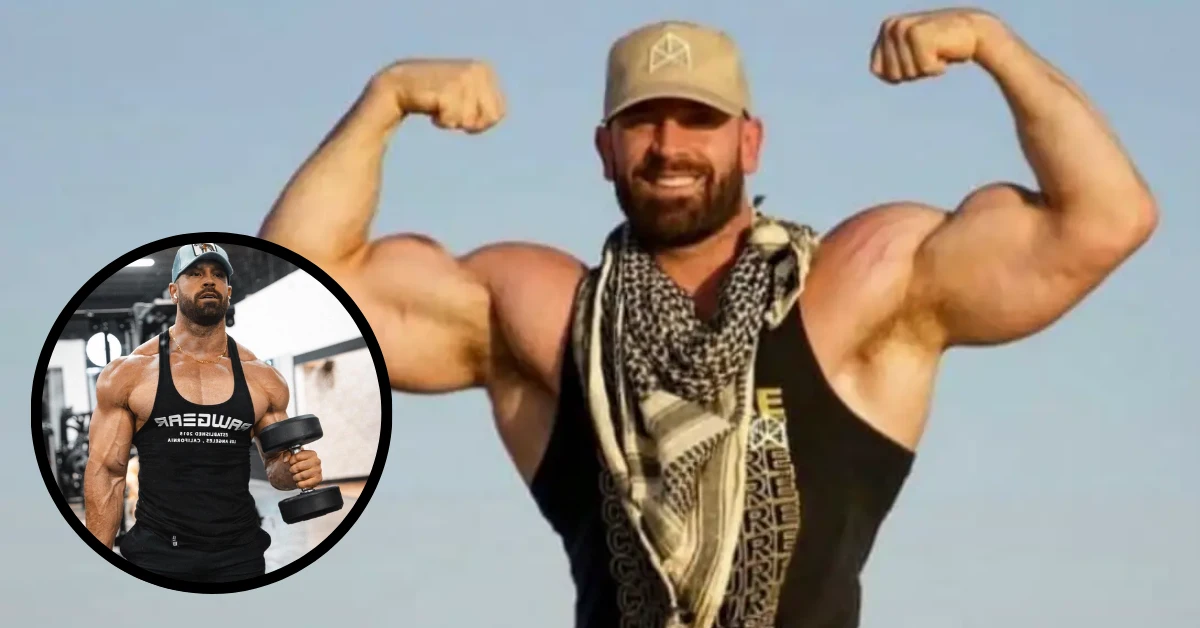 There are many other Celebs who are famous for their height, Let's read about them too:
Bradley Martyn Business And Future Plans
Martyn is a successful business owner. He is the co-founder of Origin Supps, a supplement firm. He Tweeted his transformation pictures after taking his supplements, Promoting his brand.
You can check out his Tweet below:
Lol @OriginSupps https://t.co/zJhQt0mqSz

— Bradley Martyn (@BradleyMartyn) October 17, 2017
He also has his own clothing brand and has been featured in a number of fitness magazines. Martyn serves as an inspiration to many people. He exemplifies how hard work and determination can lead to success. He is also a wonderful role model for his supporters, encouraging them to live healthy and active lifestyles.
Martyn's future appears promising. He is still young, but he has a lot of potential. He is already one of the world's most successful fitness YouTubers, and he will only get bigger and better. He is also a successful entrepreneur who plans to expand his enterprises.
Martyn is an ardent supporter of exercise and wellness. He thinks that everyone has the ability to be their best selves, and he is committed to assisting people in reaching their fitness objectives. He is a great inspiration who will undoubtedly continue to drive and inspire people for many years to come.
Conclusion: Bradley Martyn, a fitness celebrity, is large and strong. His size—6'3″ and 240–260 pounds—draws attention. Martyn's success story has inspired millions. His future seems bright as he inspires others to reach their fitness goals and live healthy, active lifestyles with a successful YouTube channel, supplement firm, and clothing brand.
We love hearing from our readers! If you have any questions or comments, please feel free to contact us at Thetecheducation.com.