Black Mirror Season 6: Black Mirror Is A Dark Sci-Fi Drama Show That Shows The Dark Side Of Technology In A Creepy Way, Focusing On The Escalation And Paranoia That Come With Every Innovation That Changes The Game.
After a long break, Black Mirror is returning to Netflix for its sixth season. Several sources say that the famous dystopian anthology series Black Mirror, which looks at how technology affects people, will return for its sixth season. In this article, we'll talk about when Black Mirror Season 6 will come out, who will be in it, how filming is going, and more.
Read more
Black Mirror Season 6 Renewal Announcement
Black Mirror is returning to Netflix for season six after a lengthy halt.
The famous dystopian anthology series that investigates technology's impact on humanity is returning for Black Mirror Season 6, according to  Various Sources.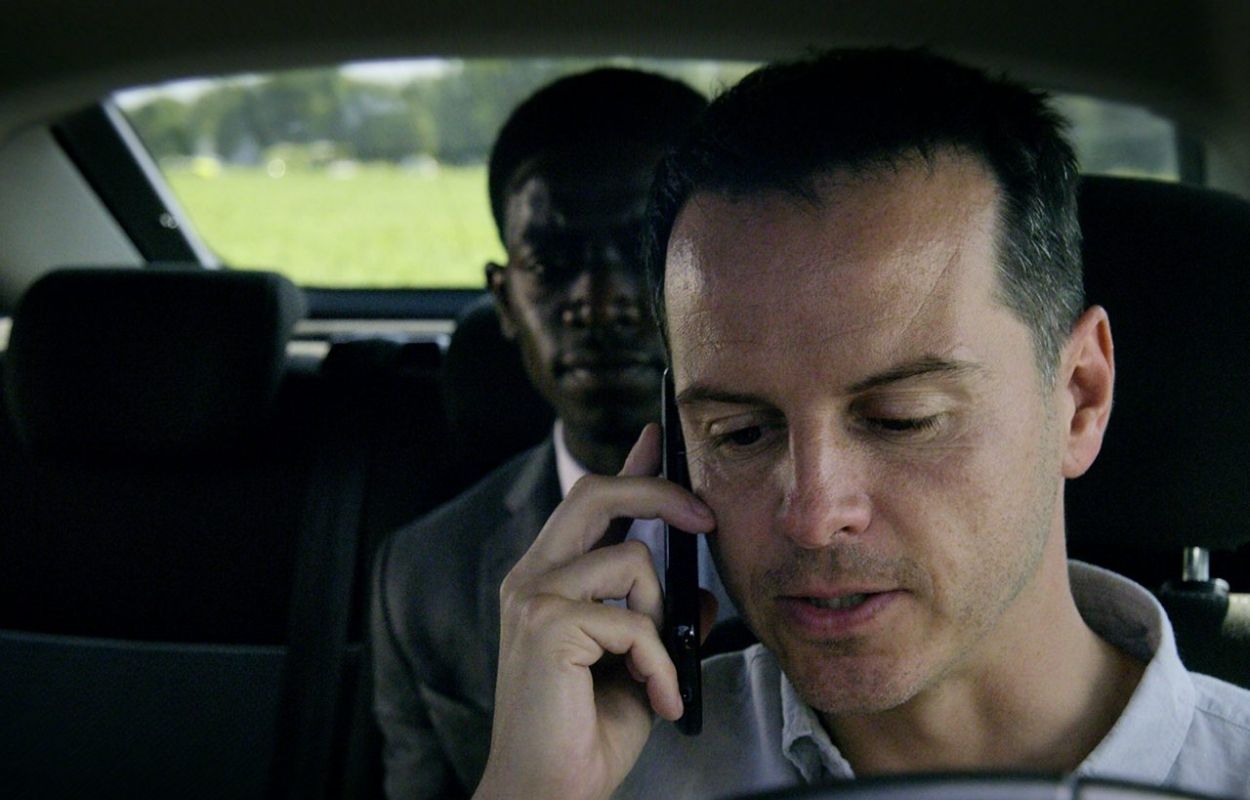 The upcoming season is scheduled to contain more episodes than the previous season (which only had three), but it will maintain the show's tendency of delivering lengthier and more dramatic stories.
Black Mirror Season 6 Officially In The Works

We hadn't heard much about the show continuing since Black Mirror Season 5 came out on Netflix in June 2019. But as of May 2022, we know that Season 6 of Black Mirror is in the works.
According to Variety, On May 16, 2022, Black Mirror will return for a sixth season. Fans of the show know that each season has a different cast, with some actors appearing in more than one episode and others only in one or two scenes.
We thought the show might be over because the world had been going through some less-than-ideal things in the past few years, like the Covid-19 pandemic. Radio Times talked to the show's creator, Charlie Brooker, about the possibility of a sixth season of Black Mirror in 2020. He seemed open to the idea, but not any time soon:
Apparently Season 6 of Black Mirror is in the works… One of my favourite shows of all time! Okay, universe, please please please let me be seen for this one 😭🙏 manifesting this so hard haha!

— Georgia McCall (@georgiamccall_) May 16, 2022
Read more
Black Mirror Season 6: Release Date
We are still waiting, unfortunately. We know the show will return, but Netflix has yet to say when. Still, we hope to hear something new in the next few months since filming began in 2022 and at least one cast member has finished. I hope The Show Comes Back This Year! It is possible.
Black Mirror Season 6 Filming Updates
Even though we don't have a release date yet, some episodes of Season 6 of Black Mirror have already been filmed and wrapped.
Zazie Beetz said at the premiere of The Bullet Train that she had finished filming her episode in June. She couldn't know much about it, but when asked if it was fun, she said,
"I wouldn't say my character is having a lot of fun, but…I think there's a really great tongue-in-cheek dark element to it, premonition kind of element. The mirror reflecting back on us."
Zazie Beetz confirms she's wrapped production on new season of 'Black Mirror' pic.twitter.com/sMQF0dMsQu

— Deadline Hollywood (@DEADLINE) August 2, 2022
Black Mirror Season 6 Cast 
On July 13, Variety said the cast for Black Mirror season 6 had been set. And it's not a surprise that it's full of famous people. Aaron Paul (Breaking Bad), Josh Hartnett (The Fear Index), Zazie Beetz (Atlanta), Kate Mara (A Teacher), Paapa Essiedu (Men), Clara Rugaard (I Am Mother), Auden Thornton (Beauty Mark), Danny Ramirez (Top Gun: Maverick), and Anjana Vasan (We Are Lady Parts) will all be in the next installment.
The article says, "This casting is for three episodes, and it's expected that more actors will join the cast for future episodes."
In August, it was announced that Rory Culkin (Scream 4), Salma Hayek Pinault, and Annie Murphy had also joined the cast. Since this is an anthology show, we expect the form to be significant. We'll hear about more exciting additions in the months to come.
She's your new best friend. pic.twitter.com/NcY6giszGl

— Black Mirror (@blackmirror) May 28, 2019
Where to Watch Black Mirror Season 6?
After Channel 4 released season 1 and 2 of Black Mirror all other seasons are available to watch on Netflix.
Black Mirror Season 6 trailer
As of now there's no trailer or promo for Black Mirror Season 6, keep an eye on this section and let us know your thoughts in the comment section.
In the mean time I've put a previous Season trailer Just for you 😉
Similar Series Like Black Mirror
If You Enjoyed Watching "Black Mirror," You Might Enjoy These Similar Series:
The Twilight Zone – This classic series, created by Rod Serling, explores the strange and often unsettling aspects of human nature through science fiction and horror.
Electric Dreams – This series is based on the short stories of Philip K. Dick and explores the intersection of technology and humanity in a variety of futuristic settings.
Dark Net – This documentary series explores the darker side of the internet, including topics such as cyberbullying, online privacy, and the impact of technology on our lives.
Love, Death & Robots – This animated series features a collection of short stories that explore a variety of topics related to science fiction, fantasy, and horror.
Room 104 – This anthology series is set in a single hotel room and explores the lives of a variety of characters as they pass through the room.
Tales from the Loop – This series, based on the artwork of Simon Stålenhag, explores the lives of people living in a town above a mysterious machine known as "The Loop," which is said to have the power to unlock the mysteries of the universe.
Read more
Be Entertained and informed with the latest news at thetecheducation.com! From the hottest trends to the most breaking news. And Also, Follow us on social media: Facebook, Pinterest, Twitter, and Linkedin. And be part of the movement! Share your thoughts, ideas, and opinions with us.