It's been two years since Netflix published Season 5 of Black Mirror, and fans of the sci-fi dystopian anthology series are wondering if there are any plans to release additional episodes for a new season.
Black Mirror, created by Charlie Brooker, features thought-provoking science fiction stories in a Twilight Zone-style format, with outstanding stars, resulting in an altogether unique experience.
Booker produced the series for Channel 4 before bringing it to Netflix for seasons 3 – 5. Miley Cyrus, Letitia Wright, Yahya Abdul-Mateen II, Oona Chaplin, Haley Atwell, Domhnall Gleeson, Hannah John-Kammen, Jesse Plemons, Will Poulter, and others have appeared in the interactive film Bandersnatch, and the entire series has seen an impressive line-up of big name stars, including Miley Cyrus, Letitia Wright, Yahya Abdul-Mateen II, Oona
Black Mirror's unique narrative has featured deadly dog robots, a pop star's A.I., cartoon characters running for office, crazy Matrix-style video game simulations, and more mind-blowing technology ever imagined, therefore it's not surprise that viewers want to see more Black Mirror episodes.
Read more
Black Mirror Season 6 Renewal Announcement
Black Mirror is returning to Netflix for season six after a lengthy halt.
The famous dystopian anthology series that investigates technology's impact on humanity is returning for Black Mirror Season 6, according to The Hollywood Reporter.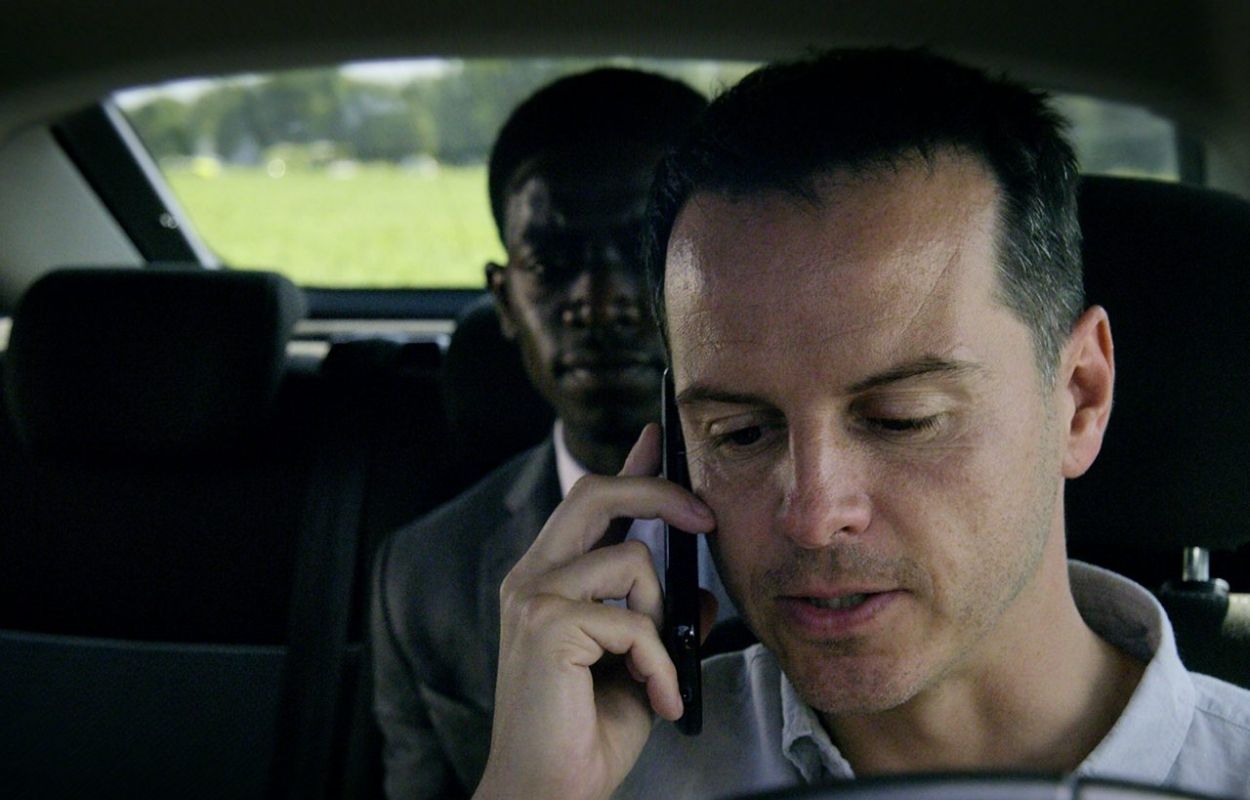 The upcoming season is scheduled to contain more episodes than the previous season (which only had three), but it will maintain the show's tendency of delivering lengthier and more dramatic stories.
No more production or casting details (other than casting is currently underway) or a launch date for the upcoming season have been announced.
Black Mirror Season 6 Release Date Information
While many fans at home thought that the reason we haven't seen more Black Mirror is because Charlie Brooker was finished making it, the real reason was a classic contract disagreement. In 2020, Charlie and his production partner, Annabel Jones, parted ways with their production firm, House of Tomorrow, which was owned by Endemol Shine Group.
They began working together under the moniker Broke and Bones, which was swiftly picked up by Netflix, creating Death to 2020, Death to 2021, Attack of the Hollywood Clichés!, and, most recently, Cat Burglar. However, Endemol retained the rights to Black Mirror… until now. After years of contract problems, Banijay Rights, which acquired Endemol, has finally negotiated a licensing agreement with Netflix for Black Mirror, according to Variety.
Because the arrangement between Banijay Rights and Netflix was only recently disclosed, Black Mirror Season 6 is unlikely to arrive anytime soon. However, it is on its way, which is enough to get us through another bleak year.
Apparently Season 6 of Black Mirror is in the works… One of my favourite shows of all time! Okay, universe, please please please let me be seen for this one 😭🙏 manifesting this so hard haha!

— Georgia McCall (@georgiamccall_) May 16, 2022
If work on Black Mirror Season 6 begins in the coming months, it might be released as early as 2023. However, we don't know when the agreement was signed or how much work remains to be done before Black Mirror can go into production.
Is Black Mirror Season 6 cancelled?
Black Mirror Season 6 is not cancelled. Fans can rest assured of that.
Read more
Black Mirror Season 6 Cast Prediction
The first five seasons of Black Mirror included high-profile casts such as John Hamm and Will Poulter. The most recent season boasted perhaps the most famous cast, featuring Andrew Scott from Sherlock and Fleabag, Anthony Mackie from Avengers: Infinity War, and even Miley Cyrus.
She's your new best friend. pic.twitter.com/NcY6giszGl

— Black Mirror (@blackmirror) May 28, 2019
The show's reputation for casting famous performers has left fans speculating who will appear on the show in Season 6. While we do not know who will be in the Season 6 cast, we do know casting is currently underway, so stay tuned for future updates!
Where to Watch Black Mirror Season 6?
After Channel 4 released season 1 and 2 of Black Mirror all other seasons are available to watch on Netflix.
Black Mirror Season 6 trailer
As of now there's no trailer or promo for Black Mirror Season 6, keep an eye on this section and let us know your thoughts in the comment section.
In the mean time I've put a previous Season trailer Just for you 😉
Read more