Beef, Netflix's new acclaimed comedy-drama, came out on Friday, and many people have already watched it all in one sitting (and immediately gone on social media to gush). Lee Sung-jin made the eight-episode series about a contractor named Danny Cho (Steven Yeun) and an entrepreneur named Amy Lau (Ali Wong), who seem to be doing well on the outside but become obsessed with each other after a road rage incident. As their small jokes turn into serious crimes, the feud between them takes over both of their lives, affecting everyone they care about.
Beef is an exciting show that's easy to watch all in one sitting. The ride is tense and emotional, with dark comedy and tension building on par with Uncut Gems. Fans are wondering where the show could go next after that crazy ending. What we know so far about a possible second season is in the next section.
Has The Second Season Of Beef Been Renewed?
Netflix hasn't said whether or not it will renew the show yet, but the show's creator, Lee Sung-jin, already has ideas for how it could go on. During Beef's LA premiere, the showrunner told The Hollywood Reporter that the show was first pitched as an anthology, like The White Lotus.
Yeun added.
"When we pitched the show, we pitched it as a limited anthology series," he explained. "Fingers crossed. I hope people love the show and we get to make more."

"I hope so. Tell your friends!"
When Will We Know If We're Getting A Season 2?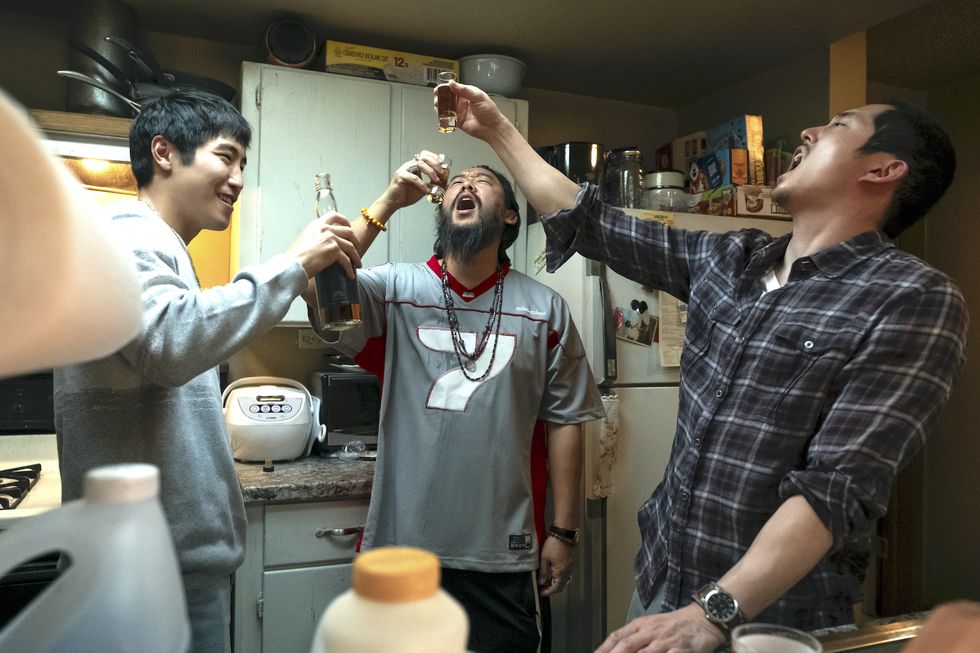 Netflix usually waits to see how well its shows do before deciding whether or not to make more seasons, so we'll be watching for news over the next few weeks.
Related Stories Recommended By Writer:
What Would Season 2 Be About?
By the end of the first season, Danny and Amy's story has pretty much come to an end. If the show keeps going as a collection of short stories, we will have to say goodbye to Yeun and Wong, but plans can always change. In an interview with ELLE, Lee said that his first pitch for the show had "a lot of other fights and different types of characters to explore."
"Let's be honest. We pitched this show as a limited anthology," he said. "So the story of Danny and Amy is kind of over." "But if I had the chance, I would love to learn more about Danny and Amy because I love those characters. But yeah, this story is meant to end here."
We hope to hear about a renewal soon, whether it means seeing Danny and Amy again or going on a new emotional roller coaster.
Is There A Trailer For Beef Season 2?
Nope! We don't know if the show is returning, so it's too soon to expect a possible trailer. As we said before, we'll keep this page up to date with all the latest news, so keep coming back. As of now, You can see the trailer for Beef Season 1.
Be Entertained and informed with the latest news at techeducation.com! From the hottest trends to the most breaking news. And Also, Follow us on social media: Facebook, Pinterest, Twitter, and Linkedin. And be part of the movement! Share your thoughts, ideas, and opinions with us.