One of Netflix's best dramas is the German-language Babylon Berlin. You may be wondering if a fourth season is in the works, given that Season 3 has recently been released on Netflix and bears the Netflix Original label in three areas. What we know regarding the status of the fourth season of Babylon Berlin, and when, if at all, it will be available on Netflix, is detailed below.
The series takes place in 1920s Germany. The story revolves around a police commissioner in Berlin who investigates and solves a series of progressively gruesome crimes.
It is important to note that Netflix is exclusively the international distributor of Babylon Berlin. Sky, a major European satellite TV company, produces and airs the series first. This means that in the European countries where Sky is present, you won't be able to watch Babylon Berlin on Netflix.
In fact, the United States, Canada, and Australia are the only three areas where you may watch Babylon Berlin on Netflix.
The third and final season of the sitcom is finally on Netflix on March 1, 2020.
Babylon Berlin Season 4 Release Date
Despite the fact that neither Netflix nor the production firm Filmgesichter has provided a release date for Babylon Berlin Season 4, the Instagram post indicates that it will happen this year. Post-production had begun and ideally wouldn't take more than five or six months, as principal photography had concluded.
In light of this, we anticipated that the series would arrive in early 2022. The early 2022 window has passed, therefore Season 4 of Babylon Berlin won't premiere until the middle or end of the year.
Must check: Glow Season 4: Release Date & Confirmation In 2022
Babylon Berlin Season 3 Recap
In Season 3 of Babylon Berlin, Gereon Rath (Vocker Bruch) took a big loss when the German stock market plummeted. After ingesting a large quantity of morphine, he was propelled into a psychedelic trance. In season four, there may be more focus on Gereon Rath and Charlotte Ritter's romance.
A kissing sequence in Season 3 set the stage for their future together. When asked if they will continue to investigate their relationship, Henk Handloegten told Express. The UK, "Definitely I mean we, we can't go another route now."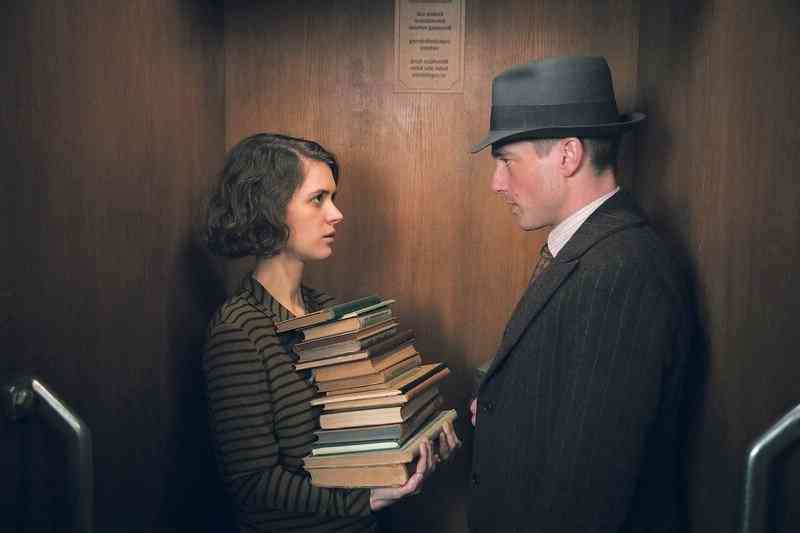 Further, in "The Fatherland Files," a chapter from Kutscher's fourth "Babylon Berlin" novel, Gereon is looking into a murder that may be related to the rise of the Nazi party. Perhaps "The Fatherland Files" will play a role in the plot of Season 4 of Babylon Berlin. Adolf Hitler, leader of the Nazi Party, is seldom referenced in the first two seasons of Babylon Berlin.
Must check: Kaguya Sama Season 3 Possible Release Date & Confirmation in 2022!
What happens in Babylon Berlin Season 4?
The plot of Babylon Berlin centers around Gereon Rath (Volker Bruch), a police inspector from Cologne sent to Berlin on a covert mission to unravel an extortion ring, and Charlotte Ritter, a police clerk by day and a flapper by night who aspires to become an inspector. The fourth season of Babylon Berlin takes place throughout the 1930s and '31s. The plot begins in 1929, during the Weimar Republic, and focuses on Berlin.
Both Goldstein, Gereon Rath's third case, and The Fatherland Files, Gereon Rath's fourth case, will be explored in Season 4. HenkHandloegten made these comments prior to the official renewal of Season 4: "The next one which is called Goldstein, and that's the third book, will be our fourth season. That is a book that we will base a lot of storylines on."
Tom Tykwer, Achim von Borries, and Hendrik Handloegten, the film's filmmakers, have all discussed their intentions to alter the story. A story was relayed by Henk Handloegten."We thought it was time for a bit of change and of course, we are faster and we wanted the female input. We hope if everything goes well to shoot next year again."
Babylon Berlin Season 4 Cast
So yes, just one new cast member has been confirmed for "Babylon Berlin" season 4. Mark Ivanir will join the program, Deadline reports. 
The Ukrainian-Israeli actor has starred in television shows such as "Homeland," "Transparent," and "The New Pope," in addition to films such as "The Terminal" and "Get Smart." 
Ivanir's function has not been revealed, but given that he is the only significant addition to the cast at the moment, we're safe assuming that he will be Season 4's new big evil – for more information, check the storyline section below.
Volker Bruch and Liv Lisa Fries are almost certain to reprise their roles as Gereon and Charlotte. Otherwise, most of the show's recurring cast members will almost certainly return. Season 3 marked the reintroduction of Gereon's brother Anno, who had been presumed dead during World War I. 
This created complications for Gereon and Anno's wife Helga Rath, who began dating after the war. Hannah Herzsprung and Jens Harzer will very certainly reprise their roles as Anno and Helga.
Finally given that Season 4 will occur in Berlin's criminal underground, Miel Matievi will almost certainly reprise his role as the Armenian, the nightclub owner who leads Berlin's criminal underworld. Ronald Zehrfeld will very certainly reprise his role as Walter Weintraub, the Armenian's partner.
Where to Watch All seasons of Babylon Berlin?
The criminal drama series Babylon Berlin, starring Volker Bruch, Liv Lisa Fries, and Leonie Benesch, is now accessible on Netflix. Check it out on Netflix using your Roku player.