The Desmodus hides in the darkest parts of the caves and waits for its prey to fall into its territory. It wants to drain the blood of those who do. When they're in groups, these big bats are very dangerous, and when you tame one, it makes a great flying mount for getting around any map in the game. It can use its echolocation to find enemies and can even hide in plain sight at night or when it's stuck to something. In this post, we gonna tell you some easy control to access some amazing abilities of our game character.
ARK Desmodus Controls
Ark Desmodus, a massive bat-like creature, appears in Ark: Survival Evolved's "Genesis Part 2" DLC. The Ark Desmodus lets players fly and explore the game's wide skies, making it thrilling to control. Players can sneak up on adversaries or navigate difficult terrain with their unique skills. The Ark Desmodus' easy controls make flying and unleashing this mighty creature exhilarating and immersive.
Cloak (Invisible)
After a short wait (hold the button to turn it on), the Desmodus becomes invisible at night or when it is stuck to a surface. This makes it possible for both the Desmodus and the player riding it to become invisible. This lets them hide or sneak up on their enemies. Desmodus can use this power at night, but when it is locked, it can be invisible even during the day.
Right Click (for PC)
LT (for Xbox)
R2 (for PS4)
Echolocation (Detect Enemies)
Using echolocation, the Desmodus can find enemies and tell the player riding it where those enemies are. This ability is turned on by pressing and letting go of the appropriate button or key. The Desmodus will then send out pings to find where enemies are. You can use this to find enemies that are hiding or can't be seen, and you could also use it to track down targets.
To use the skill, press and let go of the following button:
Controls:
Left Click (for PC)
LT Stick (for Xbox)
L2 (for PS4)
Life Steal (Toggled Desmodus Movement)
Holding the reload button/key lets you use Desmodus's Life Steal ability, which lets it steal blood from enemies it strikes. This will turn the damage the Desmodus does into Blood Packs, one for every 50 points of damage it does. These packs will go into its collection. Using this lets you collect a lot of Blood Packs, which you can save for later use, and it also gives food to the Desmodus.
To open the menu, hold down the reload button or key:
Controls:
R (for Pc)
X (Xbox)
Square (PS4)
Night Vision (Red Vision)
By holding the restart button or key, you can turn on Night Vision. This turns your vision red and makes enemies stand out, making it a little easier to see at night. This can be used when it's very dark or when you want to find or hit your targets quickly. To open the menu, hold down the reload button or key:
Controls:
R (for Pc)
X (Xbox)
Square (PS4)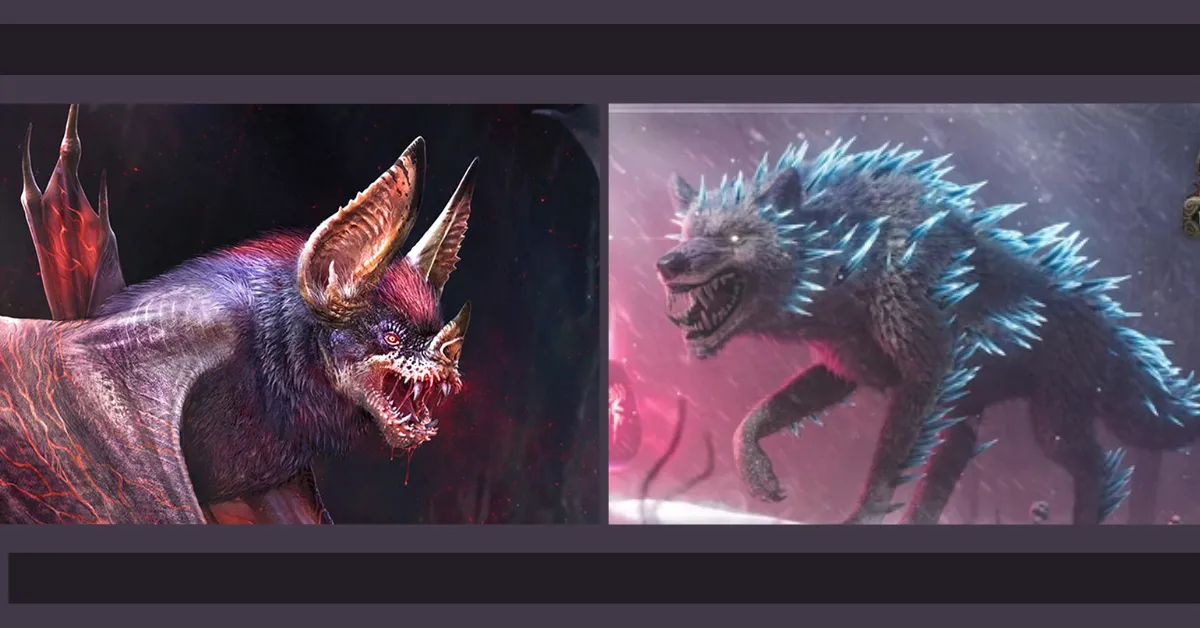 Embark on unforgettable virtual journeys with our top 7 open-world games that redefine adventure! Immerse yourself in vast landscapes, tackle thrilling quests, and experience unparalleled freedom.
ARK Desmodus Controls: Responsive And Intuitive Controls
One of the most interesting things about driving the Ark Desmodus is how quick and easy to use the controls are. With just a few taps, you can go from the ground to the air and feel the thrill of flying. The smooth flight mechanics make it easy to get around in the sky and give you full control over every move you make. Become the master of the skies as you swoop and glide with accuracy, making the Ark Desmodus a force to be reckoned with. Learn to fly like you've never flown before and go on a trip you'll never forget through Ark: Survival Evolved's fascinating world.
Conclusion: With its responsive and easy controls, unleash the power of the Ark Desmodus and conquer the sky. Fly through dark caves and tough terrain with grace and precision. The Desmodus, with skills such as invisibility and echolocation, becomes a powerful mount for exploring Ark: Survival Evolved's enormous terrain. With this magnificent beast by your side, embark on an amazing adventure and experience flying like never before.
We love hearing from our readers! If you have any questions or comments, please feel free to contact us at Thetecheducation.com.